The Most Overrated Athletes In Sports History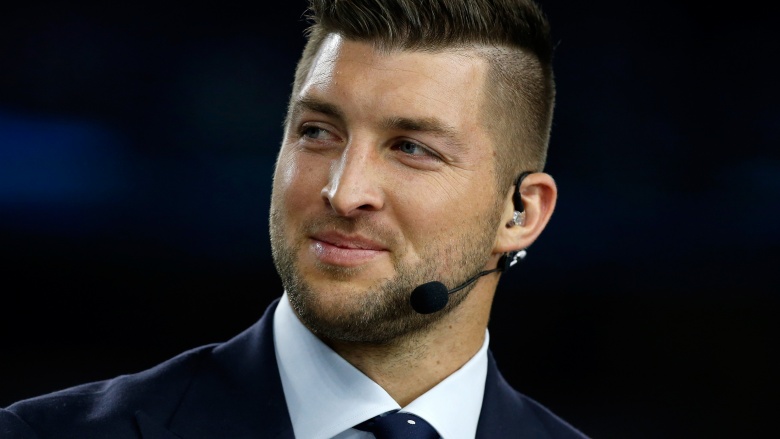 Getty Images
Depending on what kind of sports fan you talk to, pretty much every athlete has been labeled "overrated" at some point in their career. But these athletes take the debate to the very next level. Here are some high-profile athletes who not even their biggest fans could truly defend.
Tim Tebow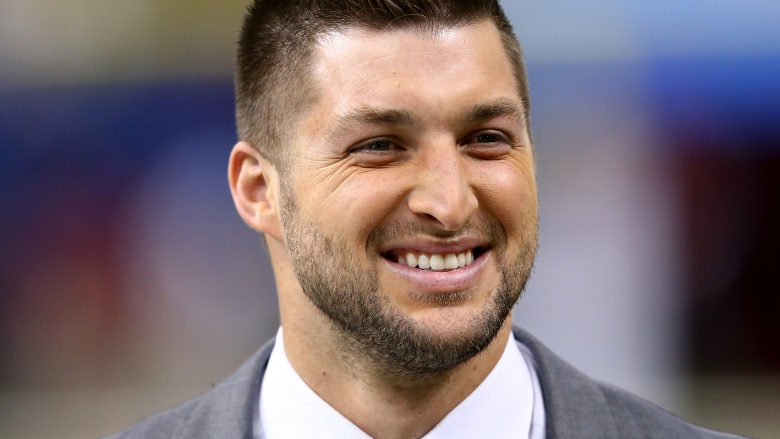 Getty Images
Tim Tebow's NFL career certainly began on a promising note. The outwardly-religious Heisman Trophy-winner unexpectedly helped the 2012 Denver Broncos win games during his rookie season, and took them all the way to the playoffs for the first time in years. Then, during the off-season, Tebow was suddenly traded to the New York Jets after the Broncos signed Super Bowl-winning quarterback Peyton Manning. Amid controversy, injuries, and angry Jets fans, Tebow performed poorly during his short run in New York and was let go after one season. Subsequent comeback attempts were made with the New England Patriots and Philadelphia Eagles that never came to fruition, despite ridiculous amounts of coverage by the press. He is now a free agent. And, by all accounts, a virgin.
Ronda Rousey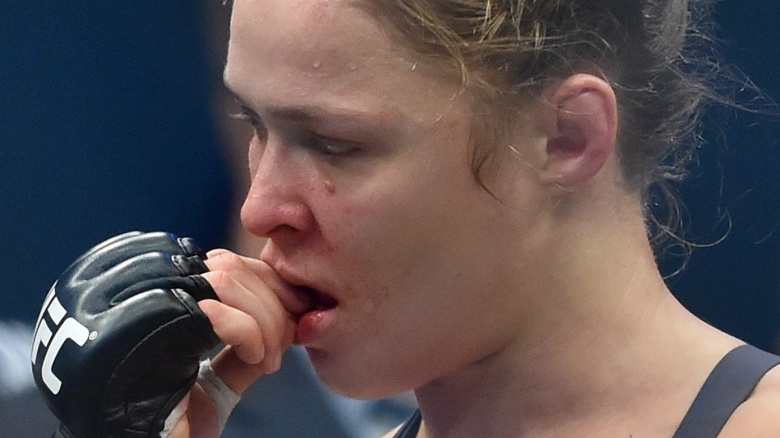 Getty Images
In one of the biggest upsets of all time, undefeated UFC bantamweight champion Ronda Rousey suffered a shocking and unexpected second-round loss to Holly Holm at UFC 193 in November. The fallout was almost immediate. Multiple members of press slapped Rousey with titles like overrated and unprepared, and were ready to write her off altogether. Even Lady Gaga criticized Rousey for not touching gloves with Holm before the big fight. In light of the negative press coverage, Rousey basically disappeared, appearing only a couple of times in public. On the plus side: she still managed to make Barbara Walters' annual list of the 10 Most Fascinating People. So, who knows what's next?
Michelle Wie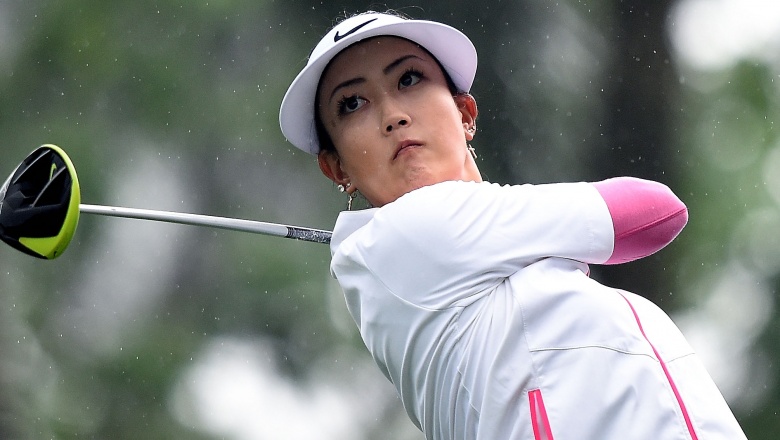 Getty Images
Youngster Michelle Wie hit everyone's radar on the amateur golf circuit when she was just 10 years old. She turned professional on the heels of her 16th birthday, and because of her young age, was expected to transform the world of golf. In fact, she was so confident that she decided to compete in men's tournaments, like a modern-day Billie Jean King of sorts. Sadly, Wie never lived up to her insane expectations, and continued to falter when she joined the LGPA circuit in the late 2000s. But maybe Wie just needed time to, you know, grow up. An encouraging sign: she finally won her first major title in 2014 at the U.S. Women's Open in Pinehurst, North Carolina. Perhaps she's finally peaked?
Anna Kournikova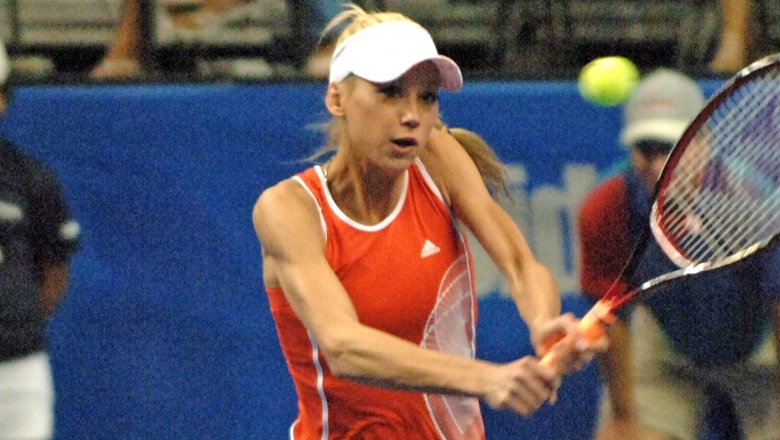 Getty Images
Russian tennis player Anna Kournikova became the object of every man's desire when she hit the professional tennis scene in the late '90s; insane endorsement deals and intense Google searches followed shortly thereafter. But despite the coverage, Kournikova was never able to turn her popularity into success on the court. Her best finish: the semifinals at Wimbledon in 1997. Still, despite never winning a Grand Slam singles title, Kournikova ended her tennis career in 2007 with over $3 million in prize money. She's also estimated to be worth about $50 million. So, who's laughing now?
Ryan Leaf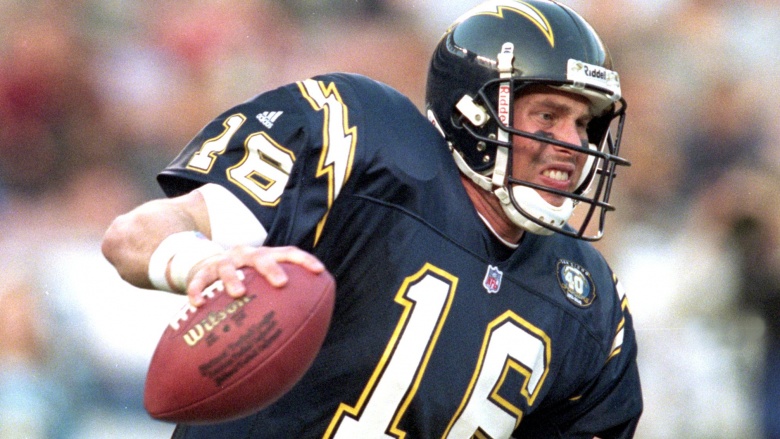 Getty Images
Amid intense media coverage, quarterback Ryan Leaf was drafted by the San Diego Chargers as the second overall pick in the 1998 NFL draft, after only Peyton Manning. Unfortunately, Leaf's career with the Charges never quite matched Manning's record-breaking run with the Indianapolis Colts and beyond. Marred by bad behavior on and off the field, Leaf lasted just three seasons with the Chargers, and missed his entire second season due to an injury. He made multiple failed attempts at a comeback before retiring at the age of 26, putting the final nail in the coffin to an already disastrous career. At the end of 2014, Leaf was released from prison after serving two years on burglary and drug charges.
Andy Roddick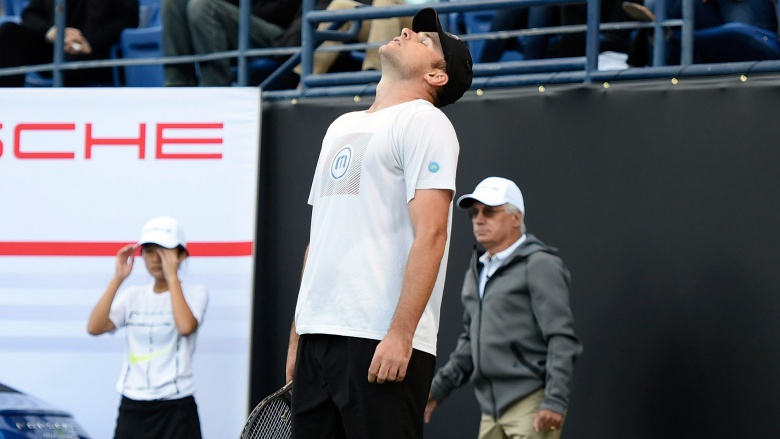 Getty Images
When Andy Roddick first hit the scene in the early 2000s, many predicted he'd become the next great American tennis player; a modern-day Pete Sampras and Andre Agassi, so to speak. That never happened. Although he became the number-one ranked tennis player at the end of 2003, Roddick never quite lived up to his hype, massive endorsement deals, or killer first serve, suffering multiple high-profile losses along the way. In the end, he only won a single Grand Slam championship: the US Open in 2003. To be fair: no other North American tennis player has won a Grand Slam since. But, c'mon: all those Wimbledon losses were brutal.
Danica Patrick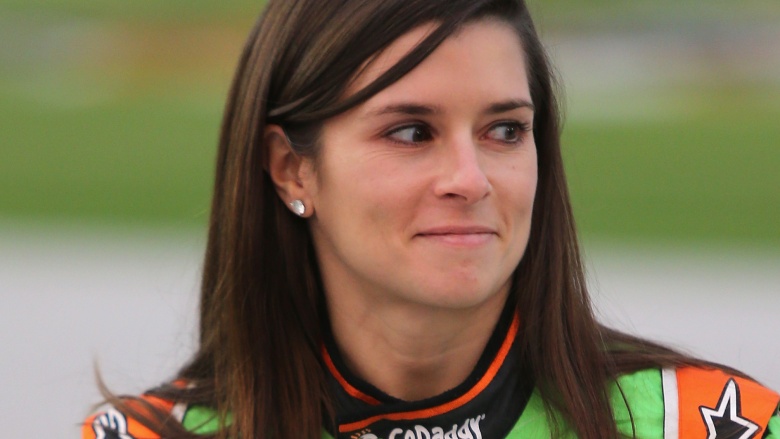 Getty Images
Danica Patrick became an overnight sensation when she burst onto the male-dominated car-racing scene in 2005. In what felt like minutes, Patrick became the center of numerous articles, debates and, perhaps most infamously, a really annoying commercial campaign for GoDaddy.com. But despite making major strides for women in her sport, Patrick failed to reach the top of the podium at major racing events. In fact, she's won just one race in her career: the 2008 Indy Japan 300 in Motegi. In a sign that her star may finally be waning, GoDaddy (finally) announced it was ending its partnership with Patrick in 2016. To which we say: thank God.