Kate Winslet Had Quite The Reaction To Reuniting With Leonardo DiCaprio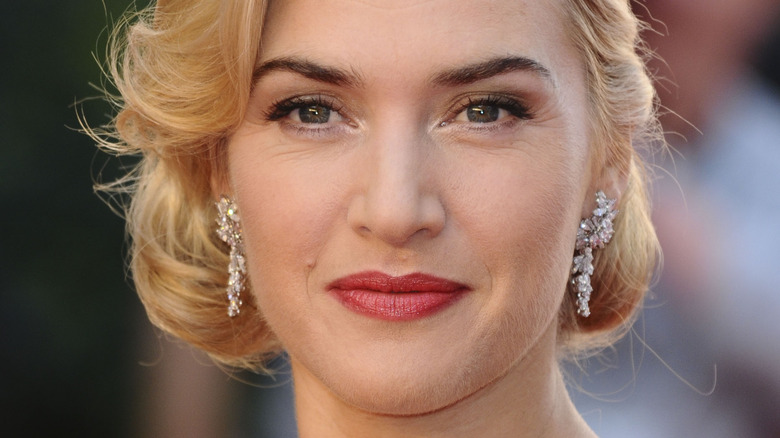 Feature Flash Photo Agency/Shutterstock
Kate Winslet and Leonardo DiCaprio are two of the most famous movie stars on the planet and practically grew up in the spotlight together. Both of them ascended to leading lady and man status after starring in the commercially acclaimed hit film "Titanic" in 1997. Winslet and DiCaprio's chemistry in the tragedy was so convincing that many fans thought they were a couple in real life. Unfortunately, Winslet confirmed nothing ever happened between them, but noted they have become the best of friends because they aren't interested in each other romantically.
"I think the reason that friendship works is because there was never any romantic thing," Winslet told Marie Claire U.K. in 2014 about her relationship with the climate change activist. She added, "It's so disappointing for people to hear that, because in the soap opera of the Kate and Leo story we fell in love at first sight and had a million songs, but actually we never did. He always saw me as one of the boys."
Though they never crossed the line romantically, Winslet and DiCaprio have remained close over the years, despite living in different countries and working on different projects. They're so popular that they become a trending topic anytime they reunite in public, but it's not just fans who have feelings about their reunions — Winslet does too! The actor had quite the reaction to reuniting with DiCaprio on a recent trip and she's spilling all the details.
Kate Winslet and Leonardo DiCaprio are 'bonded for life'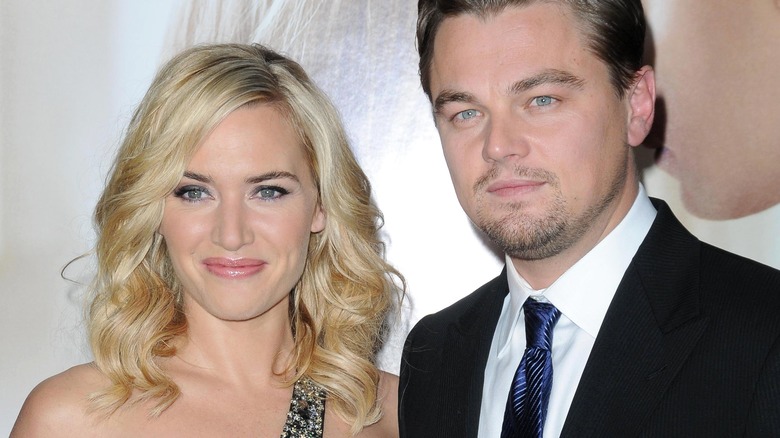 S Bukley/Shutterstock
Kate Winslet, like many of us, has had a difficult two years dealing with the pandemic — so much so that she cried at the sight of seeing Leonardo DiCaprio after they were finally able to meet up in Los Angeles a few months ago.
Speaking with The Guardian (via Daily Mail), Winslet said she "couldn't stop crying" when she saw DiCaprio after three years of not seeing each other because of the pandemic. "I've known him for half of my life," she told the outlet. "It's not as if I've found myself in New York or he's been in London and there's been a chance to have dinner or grab a coffee and have a catch-up." As the saying goes, distance makes the heart grow fonder, right? She added, "We haven't been able to leave our countries. Like so many friendships globally, we've missed each other because of COVID. He's my friend, my really close friend. We're bonded for life."
While Winslet was grateful to have been reunited with DiCaprio, there once was a time when she was nervous to work with him. She told Oprah Winfrey in 1998 (via Harper's Bazaar) that she questioned how she could work with "this beautiful man who's such a brilliant actor?" She shared, "And I met him and he's honestly so lovely and down-to-earth and normal and so good at what he does." We're glad to see that their friendship has withstood the test of time.