Teen Mom Star Amber Portwood Talks About Calling Off Her Wedding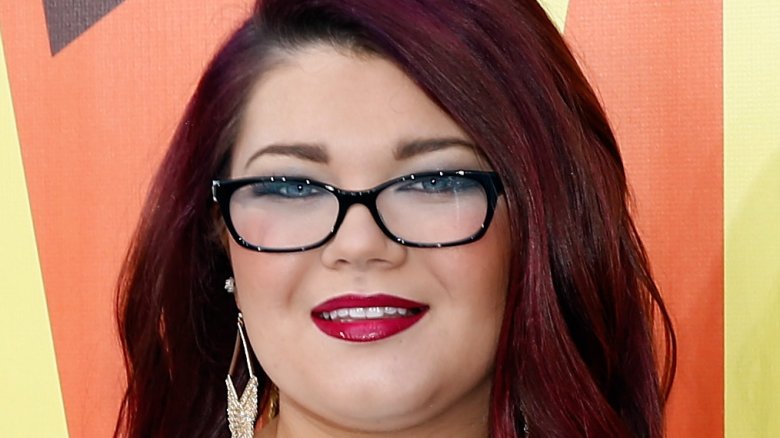 Getty Images
Amber Portwood has had enough. 
The Teen Mom OG star recently spoke with Us Weekly and let them know that she and longtime boyfriend, Matt Baier, are "not together right now." 
According to Portwood, the separation was a long time coming, but "the straw that broke the camel's back" was an incident highlighted on a recent episode in which Baier supplied fellow cast member, Catelynn Lowell, with a Xanax to "soothe her nerves." 
The problem is Baier and Portwood are both former drug addicts, so Portwood couldn't understand why Baier would even "have the medication on him." 
But Portwood and Baier have long been the target of tabloid speculation. There have been many rumors that Baier has cheated, which he denies and Portwood claims she does not believe.   
There was also the scandalous accusation that Baier had fathered many children of whom Portwood was not aware, another revelation made on the show that proved partially true. 
While Portwood is claiming she's had enough, she's also left open the door to reconciliation. The pair will appear on an upcoming season of Marriage Boot Camp. Portwood also said, "There's a lot that needs to be worked on for us to even think of being together," adding, "He hasn't been the best. He's just met a person that doesn't deal with his s**t. But he's also met a person that he really is in love with and doesn't want to let go."
She also left the ball entirely in Baier's court. "At this point, I told him it's pretty much up to him to save this relationship," Portwood said. 
Can Baier pull it together and get back in Portwood's good graces? Who knows? But you can bet MTV's cameras will be there while he tries.