Is JonBenet Ramsey's Murder Case Finally Going To Be Solved?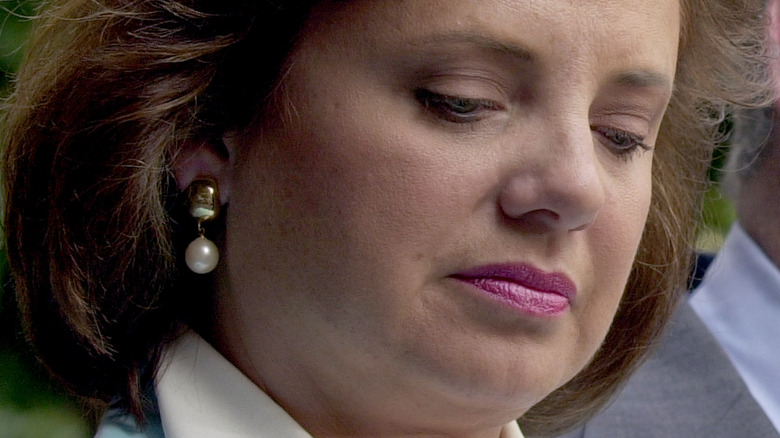 Erik S. Lesser/Getty Images
The murder of beauty pageant star JonBenet Ramsey turned the world upside down in December 1996 when the 6-year-old's body was found in the basement of her family's home in Boulder, Colorado, according to Crime Museum. Coroners established her cause of death was asphyxiation by strangulation. She also displayed a skull fracture and evidence of sexual assault. Police first suspected the child's parents, Patsy and John Ramsey, but they were later cleared of all suspicion. JonBenet's older brother, Burke, was also a suspect for some time, but he was ultimately dismissed when authorities detected an unknown person's DNA on JonBenet's body following the autopsy. 
For years, the police worked to find JonBenet's killer, and then, in 2006, they seemingly discovered a light at the end of the tunnel. A U.S. school teacher by the name of John Mark Karr was arrested in Thailand after confessing to killing the child "accidentally," per The Guardian. He claimed he was with her on the night she was killed because he was in love with her. However, after further investigation, the confession was ruled as false and Karr was cleared of her murder. Although the case has stayed open in the years since, the police have continuously come up empty with any concrete suspects.
Ahead of the 25th anniversary of JonBenet's death, the Boulder Police Department released a statement with an update on the case as it stands today and renewed hope that it will one day be solved.
DNA advancements could help solve JonBenet Ramsey's murder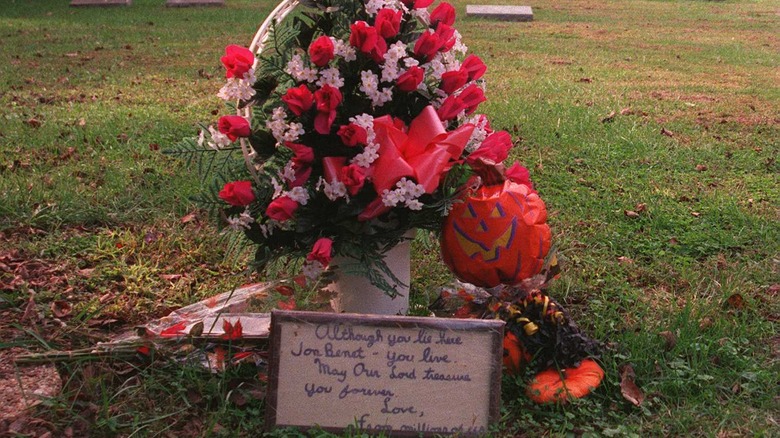 John Fagerness/Getty Images
In December, Boulder police released a statement regarding advances made in the murder investigation of 6-year-old JonBenet Ramsey, per the City of Boulder website. Since the beauty pageant star's death in 1996, the Boulder Police Department's Major Crimes Unit has analyzed close to 1,000 DNA samples in their search for her killer. They have also interviewed more than 1,000 people of interest across 19 states and looked into "21,016 tips, letters and emails." 
With the enhancements made in DNA technology, the crimes unit has been able to continuously run more and more suspects through the system to check for matches to the unknown DNA found on JonBenet's body at the time she was discovered. The statement reads, "CBI has updated over 750 reference samples with the latest DNA technology," adding, "The Boulder Police Department works closely with CBI on future DNA advancements."
Although the police seem to be optimistic that these DNA enhancements will lead them to JonBenet's killer, not everyone is convinced. Her older brother, John Andrew Ramsey, spoke to The Denver Gazette following the BPD's statement. He emphasized that "what the Boulder police have done to date is not enough" and asserted that what he wants is for them to solve the case. "We don't care who gets us to the finish line, whether it's the Boulder police, great. If it's another agency, great. Whatever it takes to find JonBenet's killer," John Andrew said.