YouTube Star Hannah Hart Scores Food Network Series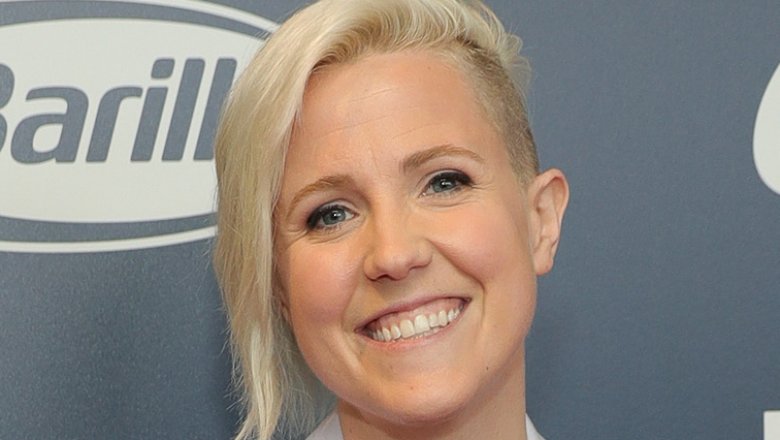 Getty Images
We may receive a commission on purchases made from links.
YouTuber Hannah Hart is headed for Food Network! 
As Entertainment Tonight exclusively announced, the Internet celebrity and self-proclaimed foodie has landed a six-episode summer series called I Hart Food.
On the show, Hart, who also serves as an executive producer, will travel across the United States to "discover local dishes and engage in unique conversations," as ET reports. The cities Hart is set to embark on include Santa Fe, N.M.; Portland, Maine; Asheville, N.C.; Eugene, Ore.; Minneapolis, Minn.; and Missoula, Mont. (Perhaps an appearance by Hart's famous friend and Missoula resident Hank Green is in the works?)
"Food Network has been an incredible partner and I'm really proud of the show we made together," Hart said in a statement. "I am so excited to share the experiences of extraordinary meals and the chefs who shared their passions and expertise with me on I Hart Food. I'm a major food enthusiast, and this show is perfect for those who have an insatiable appetite for all things food!"
Kathleen Finch, the Chief Programming, Content, and Brand Officer of Scripps Network Interactive, is equally excited. "Hannah's young, fresh voice and unique sense of humor make her food adventures a perfect fit for our viewers," she said. "Her enthusiasm is sure to inspire others to hit the road for their own culinary journeys."
As ET highlighted, Hart quickly rose to Internet fame in 2011 when she began her YouTube series, My Drunk Kitchen. Her channel, MyHarto, has since garnered over 2.5 million subscribers — making Hart one of the most successful YouTubers to date. In 2012, her nation-wide effort, Hello, Harto, kicked off to help distribute food locally. This later inspired her impressive global charity project, Have a Hart Day.
Hart's YouTube success also led to her writing two best-selling books: My Drunk Kitchen: A Guide to Eating, Drinking and Going With Your Gut in 2014 and Buffering: Unshared Tales of a Life Fully Loaded in 2016.
I Hart Food is set to premiere on Wednesday, August 14, 2017 at 10 p.m. on Food Network. 
Congratulations, Hannah!