The Messiest Part Of Alec Baldwin And Kim Basinger's Divorce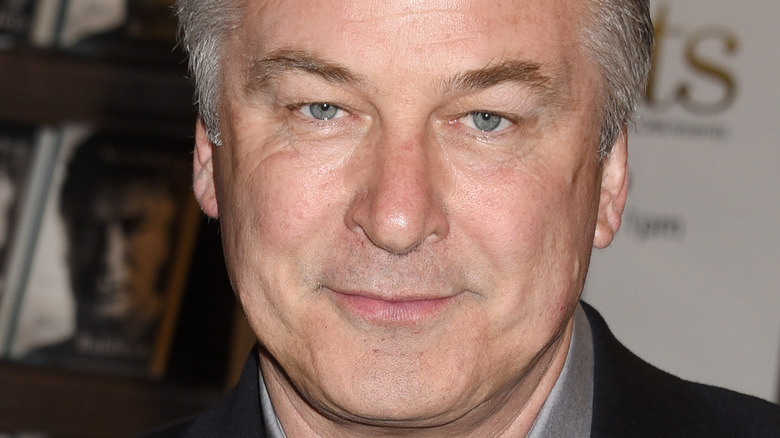 Ga Fullner/Shutterstock
As two of the hottest Hollywood stars of the early 1990s, Alec Baldwin and Kim Basinger's relationship unsurprisingly played out in the spotlight. But their marriage attracted nowhere near the same amount of public scrutiny as their divorce. Baldwin and Basinger's relationship was explosive from the moment they met after being cast in "The Marrying Man" in 1990, People reported in 2000. "[Baldwin] kissed me and then asked me if I wanted kids," Basinger said of the night she met the "30 Rock" alum. While Basinger was thrown off by Baldwin's abrasiveness — an approach she described as "psychotic" — she was reportedly just as drawn to him, the report detailed. "You could feel the sexual tension between them. It was like a heat-seeking missile had been fired," a crew member told People in 1993.
Baldwin and Basinger tied the knot in August 1993, shortly before the release of "The Getaway," their second film together, per History. They welcomed their daughter Ireland two years later. Despite their chemistry, Baldwin and Basinger were each living with different demons. Baldwin, who is infamous for his anger issues, was with Basinger at the height of her struggle with agoraphobia and panic disorder, per the New York Post. "He was baffled by it and wasn't sure it really existed," she said in 1999.
In January 2001, Basinger filed for divorce, as People noted. Their divorce was finalized a year later, but that was far from the last time they would face off in court.
Inside Alec Baldwin and Kim Basinger's bitter custody battle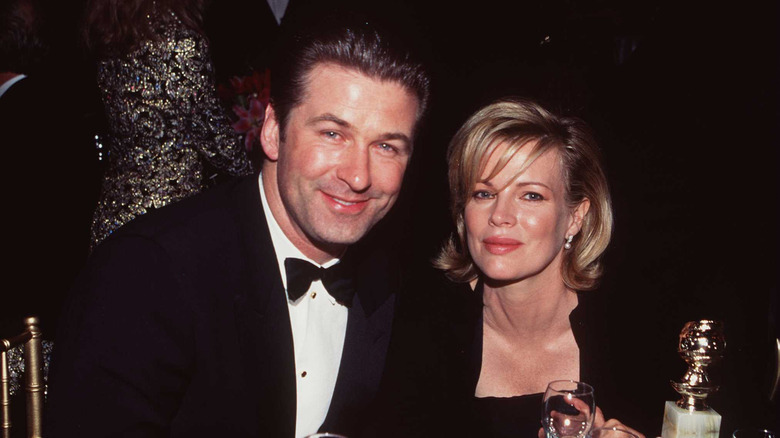 Getty Images/Getty Images
Alec Baldwin and Kim Basinger's daughter, Ireland Baldwin, was 7 when they divorced, meaning they had to reach an agreement regarding custody. But Baldwin accused Basinger of failing to stick to it, leading to a contentious custody battle over their daughter that made headlines for years on end. Throughout the ordeal, Baldwin said his ex-wife kept him from seeing Ireland, resulting in estrangement between father and daughter, which he detailed in his 2008 book, "A Promise to Ourselves: A Journey Through Fatherhood and Divorce." Baldwin wrote, "Both parties had spent nearly a million dollars in legal fees by this point [2005], money that might easily have been better spent, perhaps on my daughter herself."
Money, though, was nothing compared to the frustration of not being in Ireland's life. "You could not put a price, however, on the time I would eventually spend trying to get my daughter on the phone in the coming years," he wrote. That is why, Baldwin seemed to suggest, he went off on Ireland in the infamous 2007 voice message leaked by TMZ, in which he called the then-11-year-old a "thoughtless little pig" when she failed to answer. The report didn't need social media to go viral, with repercussions that led Baldwin to contemplate suicide, he told ABC News' Diane Sawyer in 2008. "I would get in bed, and I would say [to God], please, don't let me wake up in the morning," he said.
Ireland Baldwin thinks the recording was blown out of proportion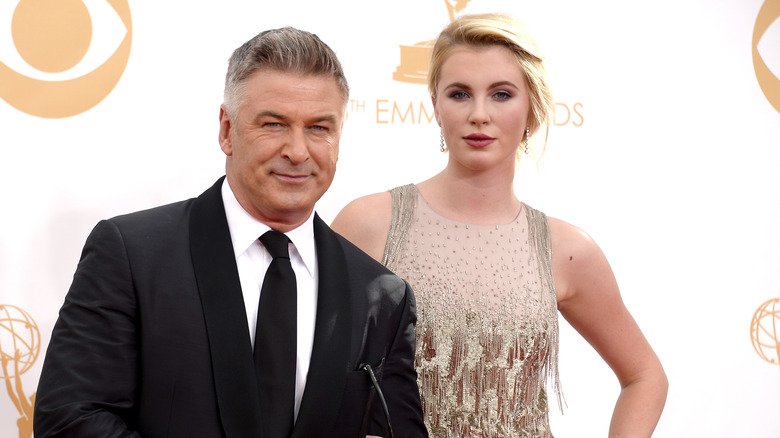 Kevork Djansezian/Getty Images
Alec Baldwin's voice message made less of an impression on Ireland Baldwin than it did on the rest of us. "The only problem with that voicemail was that people made it out to be a way bigger deal than it was. He's said stuff like that before just because he's frustrated," Ireland, then 16, told Page Six in 2012. "For me it was like, 'OK, whatever.' I called him back I was like, 'Sorry Dad, I didn't have my phone.' That was it."  
After the incident, Baldwin apologized for losing his temper while justifying why he did it. "I have been driven to the edge by parental alienation for many years now. You have to go through this to understand. (Although I hope you never do.) I am sorry for what happened," he wrote on his website at the time, per The Hollywood Reporter.
Ireland and Alec have reached the point of being able to make fun of everything that has gone down between them. In September 2019, Ireland joked about "The Voice Mail" in a Comedy Central roast. "It's good to be here. I almost didn't even know about it because I haven't checked by voicemails from my dad from the last, like, 12 years or something," she remarked, looking at Alec next to her. Ireland also poked fun at Alec's absence, joking that she knows him as "that guy from, like, half of my birthday parties."