Here's Why JK Rowling Swore Alan Rickman To Secrecy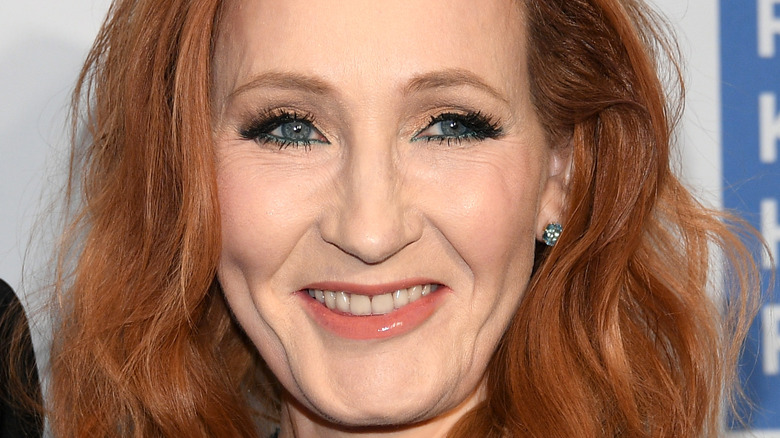 Dia Dipasupil/Getty Images
The "Harry Potter 20th Anniversary: Return to Hogwarts" special drops on New Year's Day 2022, albeit minus two key players — Hogwarts professor Severus Snape himself, the late Alan Rickman, and author of the "Harry Potter" books, JK Rowling. 
Rickman died from pancreatic cancer in 2016, while Rowling has been embroiled in controversy over her transphobic tweets. The author has not only faced backlash from "Harry Potter" fans all over the world, but even top stars of the film franchise itself. (After a particularly insensitive tweet from Rowling in 2020, Emma Watson tweeted days later, "Trans people are who they say they are and deserve to live their lives without being constantly questioned or told they aren't who they say they are.") 
But this is the magical, wizarding world of Harry Potter — and real-world sociopolitical opinions are probably why many of us read and watch properties like "Harry Potter." Rowling will also still be featured in archival footage during the HBO Max special, per The Hollywood Reporter. Moreover, if you could use a more heartwarming story about this fantastical world and its much-beloved characters, it might surprise you to hear the on-set secret Rickman helped Rowling carry to the very end.
Alan Rickman is a regular Severus Snape for keeping this Harry Potter secret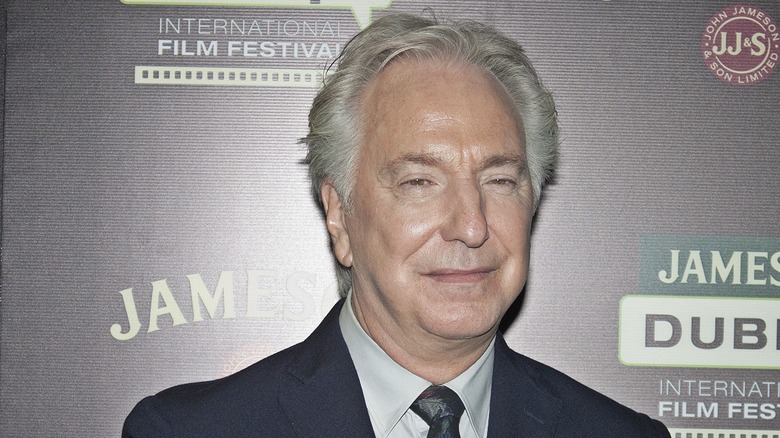 G Holland/Shutterstock
JK Rowling apparently only trusted Alan Rickman with the secret of Severus Snape's fate. Snape, whom Rickman portrayed in the film franchise based on Rowling's book series, had been outed as a secret follower of Lord Voldemort's in the sixth film and book, "Harry Potter and the Half-Blood Prince." In reality, he was a double agent working to protect Harry Potter against Lord Voldemort. 
Alas, as per the Daily Mail, Snape's heroic secret wouldn't be disclosed to readers until the seventh and final book, at which time the films were only on Book 5. In a 2016 tweet per the Mail, Rowling told followers, "I told Alan what lies behind the word 'always,'" referencing the reveal of Snape's enduring love for Harry's mother, Lily — a love that secured his loyalty to the good guys.
In a conversation from "Harry Potter 20th Anniversary: Return to Hogwarts," Chris Columbus, who directed the franchise's first two entries, shared how he used to beg Rickman for how it all would end. 'Why are you doing that like that?," Columbus recalled asking the actor (via the Daily Mail). Even Radcliffe himself only found out Rowling and Rickman's secret like the rest of the population when the final book was released in 2007. "I'll tell you later,'" Radcliffe remembered Rickman's deflecting, adding, "He had the inside line." 
Interestingly enough, in an open letter looking back on his time in the franchise, Rickman admitted that Rowling did give him "one small clue that persuaded me that Snape was more than an unchanging costume." Perhaps he was referring to that line. How Snape-like of Rickman to keep such a secret from those he trusted!