Louis Tomlinson Calls Himself 'Forgettable'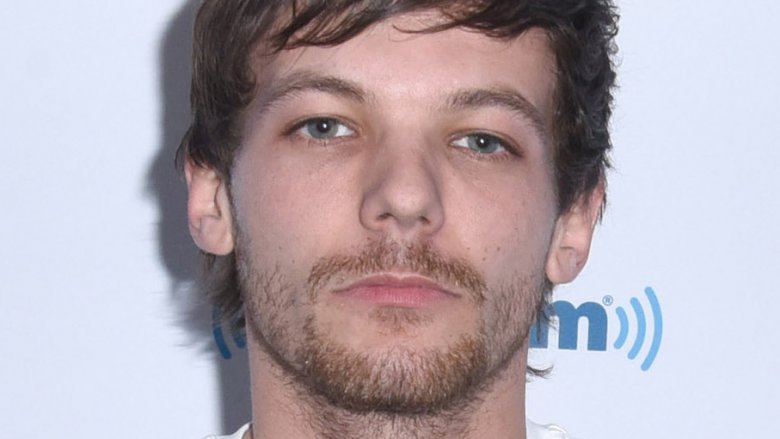 Getty Images
The 25-year-old has apparently had a harder time working on his solo music career than his former One Direction bandmates. 
In an interview with The Guardian, published on June 25, 2017, Louis Tomlinson opened up about his time as a member of the famous boy band, and it's clear he doesn't think he left much of a mark on fans. Speaking with the reporter, Tomlinson admitted he is "forgettable, to a certain degree."
Tomlinson explained, "The others have always been... Like Niall, for example. He's the most lovely guy in the world. Happy-go-lucky Irish, no sense of arrogance. And he's fearless. There are times I've thought: 'I'd have a bit of that.'"
"Zayn, back in the day," the singer went on. "He could relate to me on a nerves level. In the first year we were both the least confident. But Zayn has a fantastic voice and for him it was always about owning that."
But don't think Tomlinson forgot about Liam Payne or Harry Styles. He told the paper, "Liam always had a good stage presence, same as Harry, they've both got that ownership. Harry comes across very cool. Liam's all about getting the crowd going, doing a bit of dancing..."
"And then there's me," he added.
"I couldn't say to you now that I could definitely get a superstar writer in a session with me. And I understand that," Tomlinson said, noting, "Harry won't struggle with any of that."
But while the other members of One Direction have all embarked on their very own solo music careers, don't feel too bad for Tomlinson. He signed Simon Cowell's label Syco in early June, according to Variety, and has been working on new music for some time.
With the kind of passion that Directioners have for their favorite band, we doubt Tomlinson will have to worry much about having a successful career.