Serena Williams Fires Back At John McEnroe On Twitter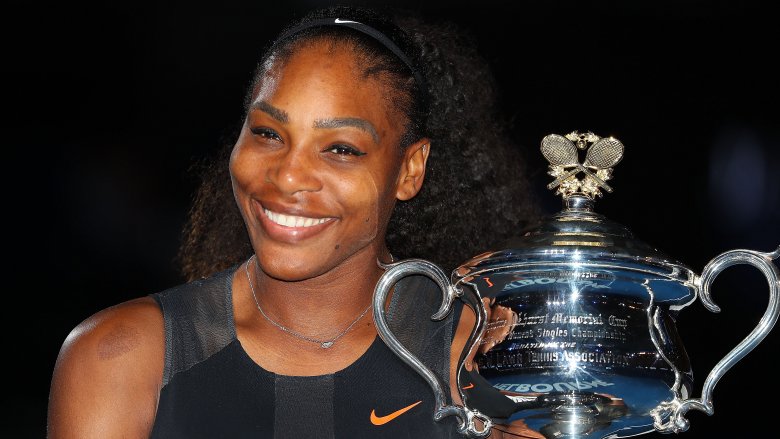 Getty Images
Tennis superstar Serena Williams responded on Twitter to a recent interview John McEnroe gave to NPR in which he claimed the 23-time Grand Slam champion would rank "like 700 in the world" if she played on the men's circuit.
"Dear John, I adore and respect you but please please keep me out of your statements that are not factually based," Williams, who is expecting her first child with Alexis Ohanian, tweeted on Monday, June 26, 2017.
In a separate tweet, she added, "I've never played anyone ranked 'there' nor do I have time. Respect me and my privacy as I'm trying to have a baby. Good day sir."
In the original interview, NPR asked why McEnroe referred to Williams as the "best female player ever" and not best player, period, prompting his response.
"That doesn't mean I don't think Serena is an incredible player," he added. "I do, but the reality of what would happen would be I think something that perhaps it'd be a little higher, perhaps it'd be a little lower. And on a given day, Serena could beat some players. I believe because she's so incredibly strong mentally that she could overcome some situations where players would choke 'cause she's been in it so many times, so many situations at Wimbledon, The U.S. Open, etc." 
"But if she had to just play the circuit — the men's circuit — that would be an entirely different story," he added.
Given that she won the 2017 Australian Open while pregnant, we're firmly Team Serena on this one.