Things You Didn't Know About Jake Zyrus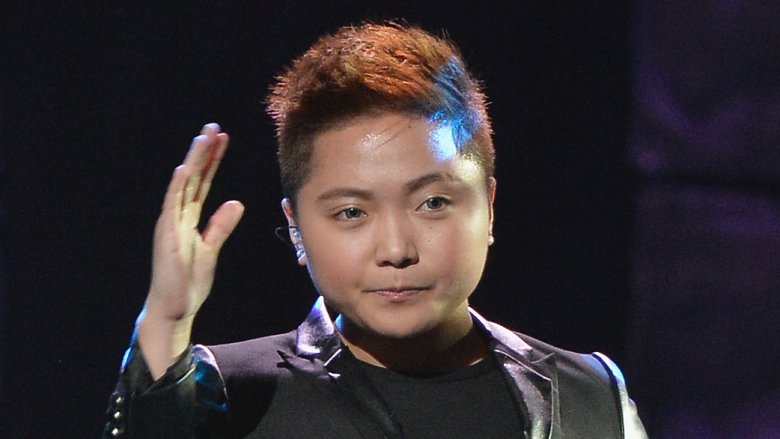 Getty Images
Filipino singing sensation Charice Pempengco was perhaps best known for her time on Glee, making an impact with her strong vocals despite only appearing in a handful of season two episodes as Sunshine Corazon, an exchange student whose raw talent upsets the natural order at the glee club. 
That was Charice Pempengco, however. The trans artist formerly known by that name is now going by Jake Zyrus, announcing the change to his Twitter followers. "My first tweet as Jake," he posted on June 20, 2017. "Overwhelmed. Saw all your love comments and I'm so happy. Finally. I love you, everyone and see you soon." This brave move marks a huge turning point in a career that has already been full of them, some of them good, others tragic. Here are some things you probably didn't know about Jake Zyrus.
He started out on the talent show circuit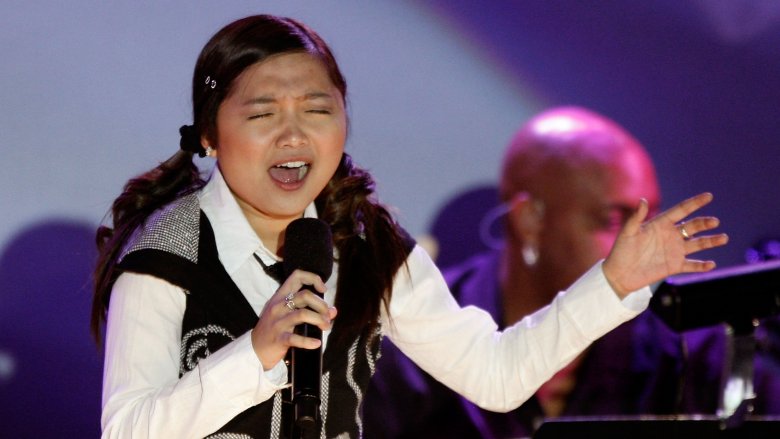 Getty Images
Zyrus started auditioning for TV talent shows and singing contests at home in the Philippines aged just 7, hoping to use his voice to help support his family financially. In 2005 he was accepted onto Little Big Star, an American Idol style singing competition for kids. "If I would be lucky enough to win [the cash prize], I'll put it in a bank for me and my brother's future," the 13 year old told the show's host. "I joined Little Big Star because I also want to be famous." Things got off to a bad start, however.
Zyrus was eliminated in the first round of the competition; but, realizing that a potential star had been let go way too early, producers decided to bring him back as a wildcard entry. He progressed all the way to the finals and eventually came third overall, though that was good enough for him at the time. "My mommy, she has always wanted to have a sofa," Zyrus explained after the show. "Before I joined Little Big Star, when I was still joining amateur competitions, I couldn't buy the sofa that she wanted. When I joined this competition, I was able to buy her a sofa."
He was discovered on YouTube
While Zyrus' main goal for Little Big Star was to pull his single mother and sibling out of the poverty they had endured for years, millions of people from all over the world ended up seeing his performance on the show. Dave Duenas, a nurse who was working in the Philippines at the time the show aired, remembered Zyrus after seeing a video of the 11-year-old winner of America's Got Talent Bianca Ryan stacking up views on YouTube. Believing that Zyrus would be equally as popular on the platform, Duenas dug up an old clip from the show and uploaded it, and (despite the grainy quality of the video) it went viral.
"I was fairly new to YouTube back then and I told myself, 'I'd like to post an amazing video that would generate a lot of hits.'" Duenas said. "Charice's name popped into my head because I had got goose bumps all over when I first saw her singing on TV." He chose Zyrus' performance of the notoriously challenging "I Will Always Love You," a song the young teen pulled off big time. Since then, a number of YouTube users have posted clips of that performance along with many others, with the combined views now in the tens of millions.
Ellen brought him to America
Duenas' video of the Little Big Star performance continued to spread, eventually catching the eye of a recording company based in Stockholm, Sweden. In mid-2007 Ten Songs Production flew Zyrus over to Europe to record six demo songs to cater to the US and UK markets, including his cover version of "I Will Always Love You." Soon after that he was offered the chance to spread his reach in Asia with Korean talent show Star King, on which he left popular boy band Super Junior completely stunned with a rendition of "And I Am Telling You I'm Not Going." The Star King performance also made it to YouTube, where it was seen by Ellen DeGeneres.
Zyrus received a standing ovation on The Ellen DeGeneres Show, wowing American audiences for the first with his incredible voice and back story. "I started to sing when I was 4 years old, my mom taught me some techniques," Zyrus explained, and he put those techniques to good use in another polished, powerful performance.
Oprah backed him big time
In 2008, Oprah Winfrey asked Zyrus to appear on her show and the singer blew everyone away with his take on Whitney Houston's "I Have Nothing." The revered TV personality spoke highly of her guest, not only dubbing him "the most talented" child in the world, but praising his fortitude. "One of the things I love most about Charice is that no matter what obstacles she's faced in her life, she's never given up on her dream of something better," Winfrey said.
After the show, Winfrey scrolled through her enviable contacts list for someone who could help Zyrus and landed on David Foster, a veteran producer. He and Zyrus hit it off and the Filipino star was invited to take part in a tribute concert to the music mogul alongside heroes Whitney Houston and Celine Dion in Las Vegas.
When his gender preference first began filling column inches in gossip mags a few years back, Foster was quick to stand up for Zyrus, who was still identifying as a female and struggling with it. "I mean it's no big secret that she's with a woman—and that's just the way it is," Foster said, adding that it was "painful to watch her on tour when she was struggling about it so badly... We've all seen Caitlyn Jenner and all this stuff that is coming out right now. But I felt so bad for her, she was struggling for so many years for an issue that shouldn't be an issue."
His father was stabbed to death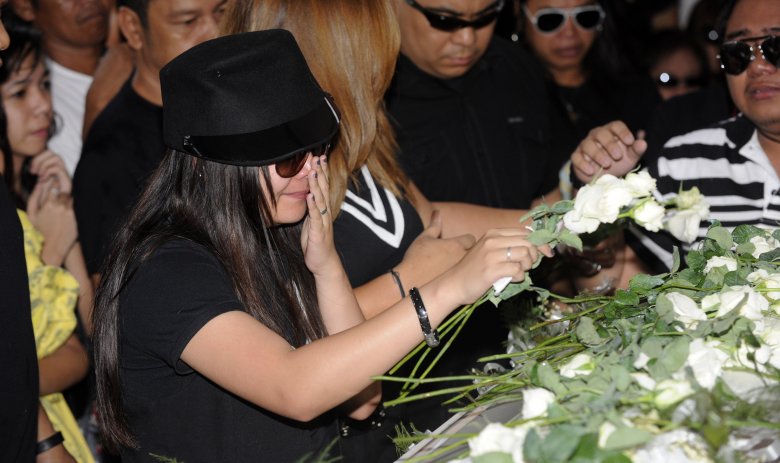 Getty Images
Zyrus fulfilled a lifelong dream performing at the David Foster tribute concert in 2008, and he intended to re-live that dream in 2011 when another show was planned, though a tragedy at home meant he had to pull out. Zyrus' father Ricky Pempengco had been shopping in a grocery store in the San Pedro township of Manila when he accidentally bumped into a drunk man. Things escalated quickly, and when they were over Pempengco had been stabbed in the chest and back with an ice pick, according to Filipino police. The construction worker, aged 40, was pronounced dead.
"I am not going to be there to be part of David Foster and Friends concert," Zyrus said. "I have to go back to the Philippines as soon as possible to be with my family." It soon came out that the singer had been estranged from his father for years due to "family problems," but Zyrus was still heartbroken by the news regardless. "I loved him and I will still love him," he said. "He's still my Dad after all."
When he returned to the stage for a show in Dubai, Zyrus performed an emotional version of Eric Clapton classic "Tears in Heaven," dedicating it to his late father. "This one is for my father," he told the audience, "I know he is watching right now." Mr Pempengco's murder lead to a breakdown in Zyrus' relationship with Star King, who showed parts of his funeral on the show without permission.
Mr. Pempengco was abusive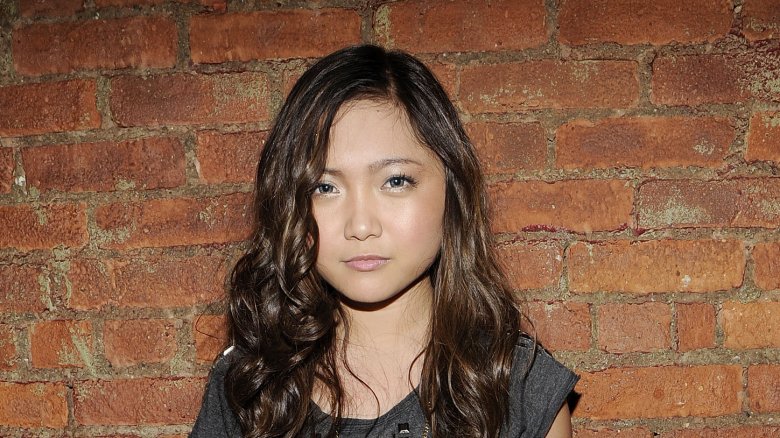 Getty Images
Zyrus' mother had never made a secret of the fact that she was a single parent, telling the hosts of Little Big Star back when her child was first starting out that they were doing the show "because what her father didn't provide for us she wants to provide, even in just a dream." After the murder, the details of exactly why Zyrus had become estranged from his father began to be dredged up, and before long the episode of The Oprah Winfrey Show in which he revisits his childhood home in the Philippines was being shared online.
In the episode, Zyrus breaks down at the sight of the old family house, telling Winfrey (whom Zyrus calls Ninang, Filipino for Godmother) that he remembers watching on helplessly as his father violently choked his mother and threatened the family with a loaded shotgun. "My dad was about to shoot my mom, and I couldn't do anything," he said. "We left my dad, and after that, I never saw him and I don't want to see him. I'm just singing now for my mom. I didn't help her before. That's why I want to help her now."
He considered suicide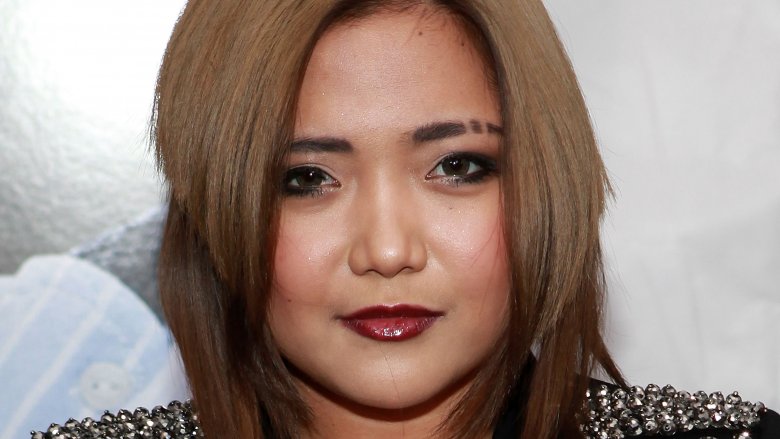 Getty Images
Despite not having seen him for 15 years when he was killed, the death of Zyrus' father hit the singer hard. He had been struggling with depression related to gender identity issues at the time, and the news of his stabbing sent Zyrus further into his spiral. "When my father got murdered, that's when everything fell apart," he said. "I got even more depressed. Losing my dad, knowing that we didn't have any closure, when I went to the funeral, I just saw him right there and regretted everything."
Turning to his 'Ninang' for help, Zyrus reunited with Oprah Winfrey in 2014 for a special "Where Are They Now" episode, and in her calming company the singer was able to unload about his fragile mental state. Rumors had circulated of an attempted suicide, and while Zyrus quashed them there and then, he did admit to considering it. "I did not slit my wrists, but I thought of it," he said through a stream of tears. "I took all those feelings, I took all the pain. [It] made me stronger, to tell myself that it's time to stand up and go out there."
It was this interview with Winfrey in which Zyrus first explained that his "soul is male." The Filipino icon stated that he didn't want to fully transition into a "male male," but wanted to look the part. "Like, I cut my hair and wear boy clothes and everything, but that's all," he said.
His mother claimed to be a converted lesbian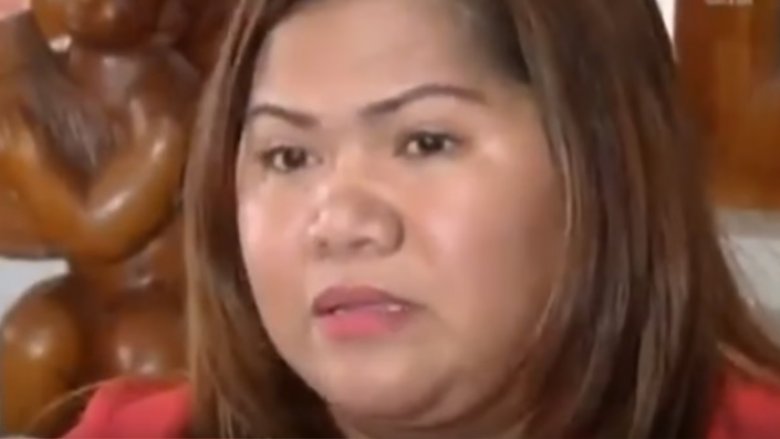 YouTube
While Zyrus has repeatedly claimed to have gotten into the music business to help his mother, according to reports, Raquel Pempengco wasn't exactly accommodating when her child first decided to address the issue of his sexuality in public. The natural first step in Charice Pempengco's journey to becoming Jake Zyrus was admitting to being gay, and he chose to do that at home in the Philippines after speculation reached rife levels there. "Opo, tomboy po ako," he told Filipino talk show The Buzz, which translates to: "Yes, I am a lesbian."
"Now, I feel free," he continued. "I can go out of the house without fear and be certain that I'm not stepping on anybody's toes." The toes he was referring to belonged to his mother and grandmother, who raised him together in the absence of a father. PhilStar reported that Zyrus was staying with a friend after falling out with family and even chose to celebrate his birthday without his mother, who was having trouble coming to terms with his decision.
In a bizarre move, Raquel Pempengco called a press conference and revealed that she herself used to be a lesbian until she decided to ignore her sexual preference and start a family, which was clearly a plea for her child to do the same. The fact that Zyrus was dating X-Factor star Alyssa Quijano was the worst kept secret in the Philippines at this point, but Pempengco continually refused to accept them as a couple "for personal reasons."
What's next?
Getty Images
Right now Zyrus is still dealing with the aftermath of his recent transition announcement, though thankfully the majority of reactions have been positive. The singer revealed his chosen male moniker to followers on Twitter, thanking all of the fans and journalists who have shown their support for his decision. "I won't let anyone ruin this moment," he wrote. "I won't let anyone ruin my happiness. Thank you to all the beautiful write ups about me."
One person seemingly intent on ruining that happiness is his own grandmother Thess Pineda, who has slammed his decision and the people she claims encouraged it. In a series of angry Facebook posts, Pineda (who never believed her grandchild was a lesbian to begin with) promised to "find" those behind the name change and also alleged that Zyrus was flat broke after surrounding himself with too many "greedy people."
Once the dust settles Zyrus will be hoping his career can continue unhindered by his new identity, with new music under his chosen name likely on the horizon. He became the first Asian solo artist to penetrate the Billboard 200 albums chart when "Charice" debuted at number 8 back in 2010, and his reputation as a talented vocalist still remains intact today. Whether or not he retains his old fan base remains to be seen, though his popularity is likely to soar among the LGBT community, who have long been asking for more trans men in the media after years of unfair representation.