Susan Boyle Repeatedly Attacked By Teen Gang Members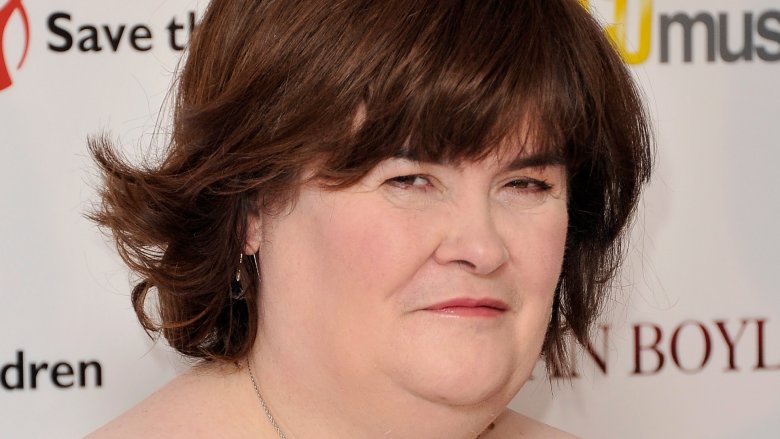 Getty Images
Well, this is just horrible.
The Mirror reports that Britain's Got Talent star Susan Boyle has been the victim of repeated harassment and abuse by alleged teenage gang members in her hometown of Blackburn, West Lothian, Scotland.
Sources tell The Mirror that "a gang of up to 15 youths" have "deliberately targeted" Boyle in a series of troubling incidents. In one, the boys "set light to paper and threw it at her." In another, the alleged gang threw stones at a bus Boyle was riding on. 
Another witness claims to have heard the unruly youngsters calling Boyle an "old, ugly b****," while she was shopping at the Mill Centre. Multiple sources also claim to have seen the alleged gang surround Boyle and throw things at her on more than one occasion. 
And Boyle isn't the only victim of the rowdy group whose ages range from 16 to 18. Her neighbors have reported having bottles thrown at them, being "subjected to racist remarks," and being the victims of vandalization. 
"They're known to the community. They set the children's park on fire, they put fireworks through somebody's door, they threw eggs at a wee girl's window," one neighbor said. 
The Mirror also reports that the neighbors try to protect Boyle from the wild bunch — she was diagnosed with Asperger's Syndrome in 2012 — but it may not be enough. 
A spokesperson for the "I Dreamed A Dream" singer said they are "planning to call in police to ensure her safety."
Ugh. What an absolute nightmare.