Ricky Martin Planning 'Massive' Wedding To Fiance Jwan Yosef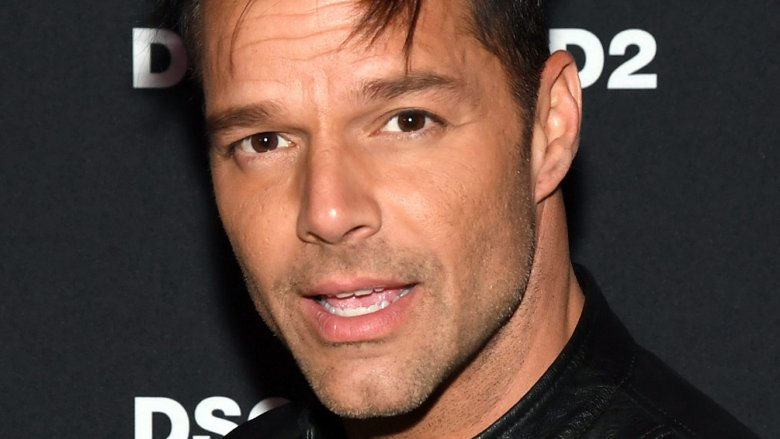 Getty Images
The "Livin' La Vida Loca" singer isn't interested in a small, intimate wedding. Oh no—he wants a huge celebration!
"It's going to be a big event. I want something massive," Ricky Martin told E! News regarding his upcoming wedding to his fiancé, artist Jwan Yosef. "I for sure want to get married in Puerto Rico. That is something that has to happen."
The 45-year-old, who is father to 8-year-old twins Matteo and Valentino, explained, "It's where I'm from, where my family is from. He's from Sweden and some of his relatives are from Syria so we're going to do something international. We'll see what happens."
But don't expect Martin's big day to happen anytime soon. He reminded E! News that it takes a lot of time and energy to plan a wedding. "Everybody is talking about the wedding but nobody is talking about the planning of the wedding because it's so difficult," he said. "I didn't know it was so complicated to put together an event like the one we want."
Martin announced his engagement to Yosef, whom he had dated for over a year, on The Ellen DeGeneres Show in November 2016. "I got on my knees and I took out the little metal box. I just had it in a little velvet pouch and instead of saying, 'Will you marry me?' I said, 'I got you something!' Bad," Martin recounted to host Ellen DeGeneres. "Then he was like, 'Yes?' I said, 'I want to spend my life with you,' and he was like, 'What is the question?' 'Would you marry me?' That's it."
"It was very beautiful," he added.
We have no doubt that Martin's wedding will be just as sweet as his proposal. We only have one question: How can we score an invitation?
In the meantime, we'll just have to settle for a trip to Las Vegas, where Martin is currently performing his "All In" residency.