Alec Baldwin Will Continue To Play Trump On SNL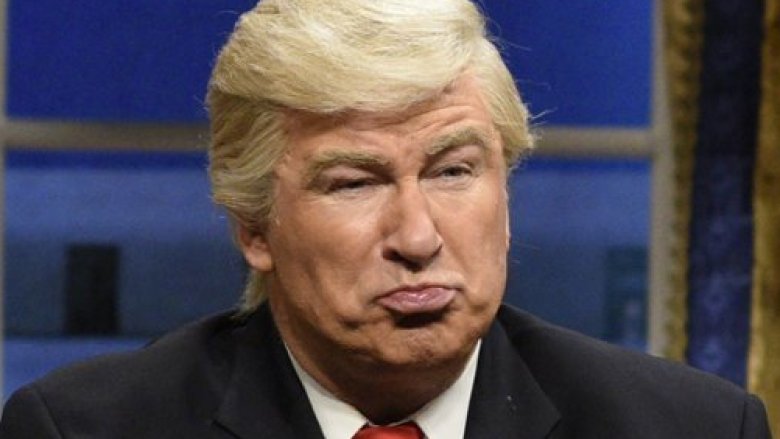 This news is huge: Alec Baldwin confirmed to CNN on Monday, June 26, 2017, that he will reprise his impression of President Donald J. Trump when Saturday Night Live returns to NBC in the fall. 
"Yea, we're going to fit that in. I think people have enjoyed it," Baldwin said. (Which is no small assumption; SNL just celebrated its best ratings in 23 years.)
Still, Baldwin says his busy schedule will only allow him to give "a couple celery sticks" of the impersonation instead of "a whole meal."
Baldwin has been on the fence about whether he'll return to SNL for some time. In March, he told Extra he wouldn't play President Trump for much longer.
"His policies aside, which you can hate, I thought he would have just relaxed," he said. "The maliciousness of this White House has people worried. ... That's why I'm not going to do it much longer, the impersonation, I don't know how much more people can take it."
Hey, we'll take what we can get.