Pregnant Serena Williams Bares All On Vanity Fair Cover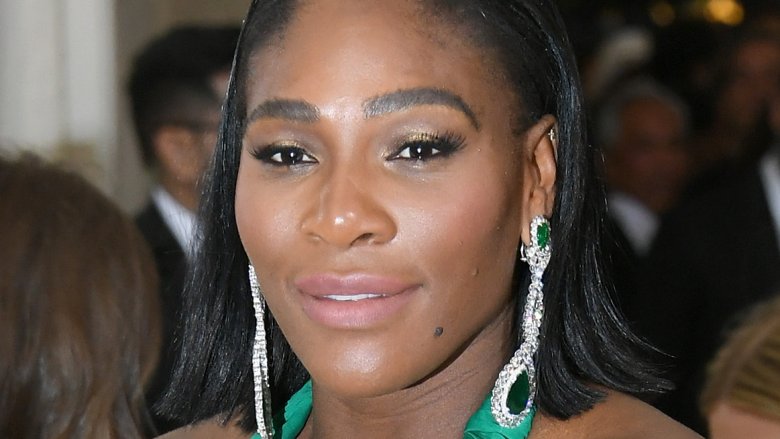 Getty Images
The tennis champ posed nearly nude for the August 2017 cover of Vanity Fair and opened up about how she met her future husband, Alexis Ohanian.
On the cover, Serena Williams wears a skin-colored thong and a sleek belly chain. Famed photographer Annie Leibovitz, known for shooting Demi Moore's iconic nude cover back in August 1991, captured Williams for the magazine.
In the interview, Williams, 35, reveals that she first met her now-fiancé back in July 2015. The two were both in Rome, Italy and had ventured into the same hotel pool area for breakfast. But it wasn't love at first sight for these two celebs. Instead, Williams had actually tried to get Ohanian to move his table, which was beside hers, so that she and her friends could use it. In an effort to get him to relocate, Williams joked that there was a rat in the hotel, prompting Ohanian to simply reply, "I'm from Brooklyn. I see rats all the time."
Williams then invited Ohanian to join her party and later gave the Reddit founder her number. And luckily, everything has worked out for the couple.
Ohanian, 34, later proposed to Williams in December 2016 at the very same table where they first met—talk about romantic! And, while their wedding date has yet to be announced, the two have taken another major step toward their future together: getting pregnant.
Williams accidentally revealed her pregnancy to the world on Snapchat, announcing that she was 20 weeks along back in April—and the world's been waiting for her little one's arrival ever since!