The Tragic Death Of Paper Moon Director Peter Bogdanovich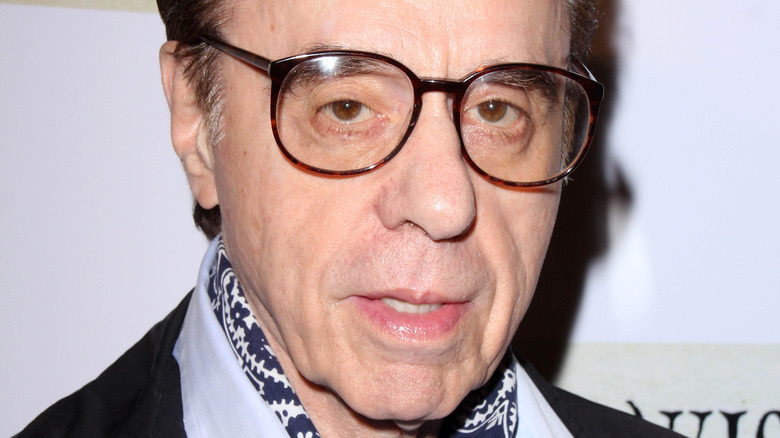 Kathy Hutchins/Shutterstock
Legendary filmmaker Peter Bogdanovich, who directed classics such as "The Last Picture Show" and "Paper Moon," died on January 6 at 82 years old, per Variety. When "The Last Picture Show" premiered in 1971, it not only catapulted Bogdanovich, but helped propel the careers of the cast including Jeff Bridges, Randy Quaid, Ellen Burstyn, and Cybill Shepherd. The director explained the movie's appeal at the time of its release. "People have told me that it reminds them of their hometown, so I think it has a certain universality to it. Young love, and sex and all that, is pretty universal," he told The Salt Lake Tribune, via The Hollywood Reporter.
Fellow Hollywood luminaries reacted when news of Bogdanovich's death spread. "Oh dear, a shock. I am devastated. He was a wonderful and great artist," Francis Ford Coppola told Deadline. Coppola recalled attending "The Last Picture Show" premiere that culminated in the audience applauding for 15 straight minutes. Writer-director Rod Lurie also expressed dismay over Bogdanovich's passing. "He was a brilliant director ... In many ways, he was the North Star of my career," Lurie tweeted.
Besides his impressive career, Bogdanovich was also known for his sordid personal life. He famously had an affair with Shepherd after directing her in the 1971 classic. "I don't know who I want to sleep with more, you or [Shepherd's character] Jacy," the director admitted saying to the actor, as revealed in a 2019 interview with Vulture. He later dated a Playboy model whose life came to a tragic end.
Peter Bogdanovich's most infamous relationship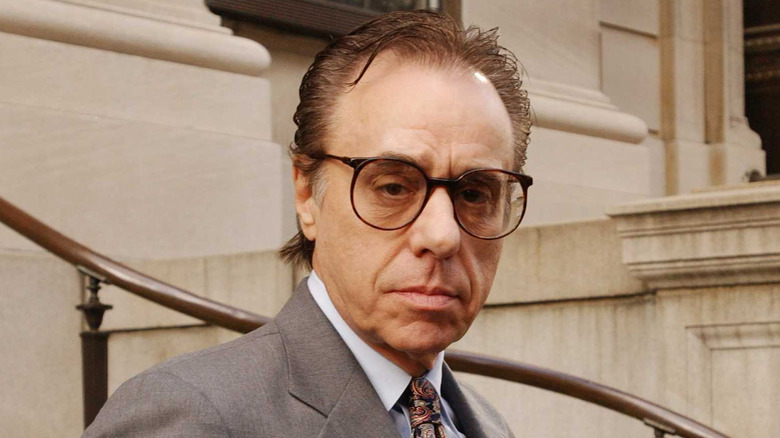 Arnaldo Magnani/Getty Images
Peter Bogdanovich infamously dated several women he directed. He worked with Cher on the 1985 film "Mask," and the two had a romantic relationship that ended bitterly. The director claimed the famed singer despised men. "That's why she's named Cher: She dropped her father's name," he told Vulture in 2019. Bogdanovich also attacked her on-screen ability: "She can't act. She won Best Actress at Cannes because I shot her very well."
Prior to dating Cher, Bogdanovich had his most notorious romance when he dated Playboy model Dorothy Stratten. She had appeared in his film "They All Laughed," and was tragically killed by her possessive ex-husband Paul Snider in a murder-suicide in 1980, per AP News. That horrific event was one that Bogdanovich never fully recovered from. "Her death pretty much wrecked me," he told Vanity Fair in 2014. In addition to the immense toll Stratten's murder took on him personally, it also impacted him professionally. "I just didn't give a damn if I ever made another movie again," he added.
The director wound up striking up a romance with Stratten's younger sister, Louise Hoogstratten, who went by L.B. Stratten, and the two were married in 1989. Bogdanovich later admitted that life choices marred his career. "The whole thing about my personal life got in the way of people's understanding of the movies," he told ABC News in 2020.