The Truth About Sidney Poitier's Health Struggles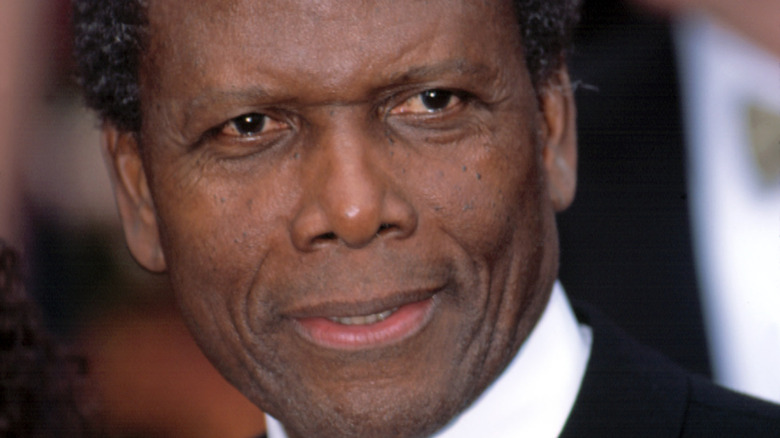 Everett Collection/Shutterstock
The sad news broke on January 7 that legendary actor Sidney Poitier — also the first Black man to win an Oscar for Best Actor (per The New York Times) — died at the age of 94 in the Bahamas, where he was originally from. Per CNN, Poitier was a groundbreaking star, philanthropist, Presidential Medal of Freedom recipient, multiple Oscar-winner, and, of course, a role model to millions. The prolific screen icon had been out of the limelight in recent years, so his death came as somewhat of a surprise to his legions of fans. The announcement of his death, confirmed by Bahamian Minister of Foreign Affairs Fred Mitchell, via Eyewitness News Bahamas, did not include a cause of death.
Perhaps you, like us, have therefore wondered if Poitier had any underlying health issues that contributed to his death. The most obvious one being his age — 94 years is definitely a good, long life. How was Poitier's health over the years?
Sidney Poitier took his health seriously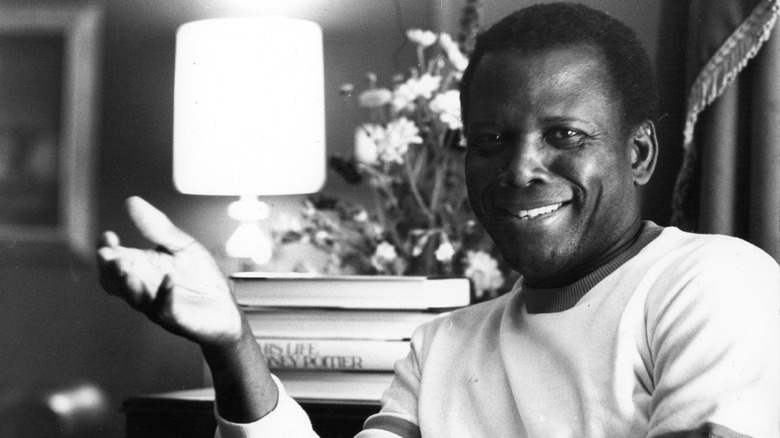 Evening Standard/Getty Images
As you may have guessed by the fact that he lived a long life, Sidney Poitier worked hard to stay in good health throughout his life. Poitier was born to tomato farmers in the Bahamas and, according to CBS News, his parents weren't sure he would survive past infancy. The New York Times reported that Poitier kept to a strict, healthy diet that eliminated alcohol, red meat, milk, and sugar and included vegetables at every meal. Of course, nobody is that perfect, and Poitier occasionally indulged his sweet tooth with a scoop of ice cream, which he apparently called "falling off the wagon."
Poitier's health wasn't always perfect, and in 1993 was diagnosed with prostate cancer, according to Survivor Net, which was successfully treated with surgery. As we know, Poitier then went on to live nearly 30 years more.
The truth is, it looks like the biggest threat to Poitier's health was the simple fact of aging. But even though he lived to 94, it still feels like he's gone too soon.