Alyssa Milano Ends Rumored Feud With Charmed Co-Star Shannen Doherty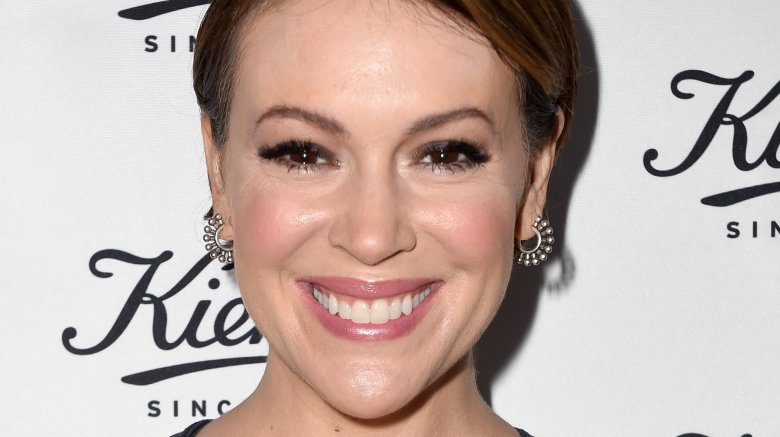 Getty Images
Could these two actresses be friends again?
Alyssa Milano visited E!'s Daily Pop on Thursday, June 29, 2017, and announced that she and her former Charmed co-star Shannen Doherty are on much better terms these days.
"Shannen and I talk a lot on Twitter via [direct message]," she revealed. "And I spoke to her maybe two or three days ago, and we decided that we're going to get together. That date has not been set yet, but yes!"
When asked what had sparked their new friendship, Milano, 44, admitted that time and life experiences played a huge role. "I think we're just at ages now that what happens 15 years ago, or however long ago that was, it's irrelevant," she explained, referencing her growing family and Doherty's battle with breast cancer. "I think that what she has gone through, [and] motherhood in my life, I think it just changes people."
Milano added, "I'm so happy that she's feeling well. I prayed for her every day that she would feel well and I can't wait to see her."
Milano and Doherty had reportedly fought on the set of Charmed during the show's first few seasons. It's speculated that Milano's dislike of her co-star—as well as Doherty's alleged flair for the dramatics—was eventually what caused TV execs to give Doherty the boot.
Since their reconciliation, maybe fans will have a chance to see all of their favorite witches make an appearance on the upcoming Charmed reboot? Doherty's character may have been killed off the series, but anything's possible when magic's involved, right?