Scandals That Destroyed Public Images Forever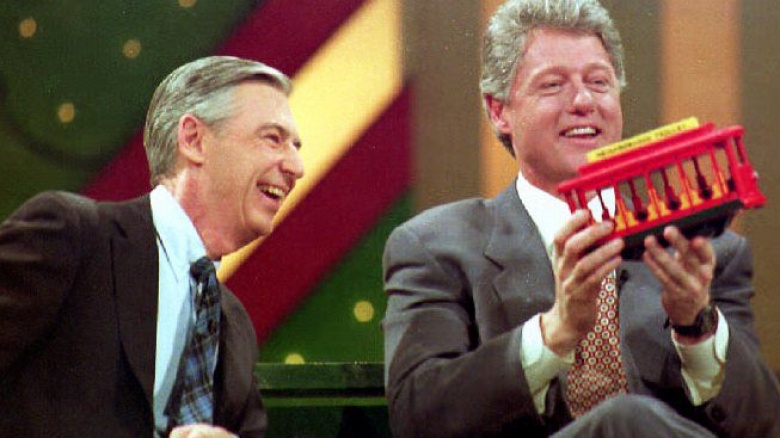 Nothing's worse than when an actor digs into our hearts portraying a character we love and does something incredibly horrible in his or her personal life. Not only does it make us feel like we supported the wrong person, but it forever changes how we see that character. It taints the character, and we begin hating them just because of the actor's ruined image. Let's look at some iconic characters who became tarnished by the horrible things the actors behind them did in real life.
Charlie Chaplin's alleged obsession with younger women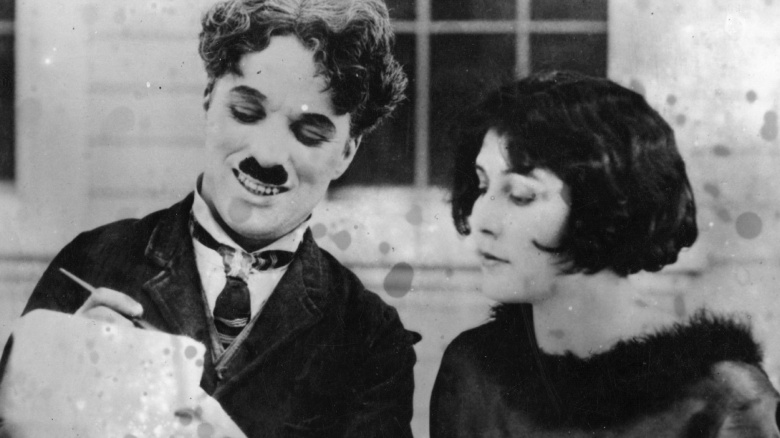 When thinking of Charlie Chaplin, most people would imagine black-and-white silent films, pratfalls, and his innocent doofus of a character, the Tramp. But then we realized he had a thing for younger women. Widely forgotten now, most of Chaplin's four wives were barely adults when he married them. Three of the four were teenagers at the time of marriage. The youngest Chaplin married was 16-year-old Mildred Harris, when he was 29. And the one he married who wasn't a teenager, Paulette Goddard, told him she was 17 when they met, but she was really 22. To top things off, he wasn't very quiet about his love life. Ironically, the silent film star enjoyed boasting about his young romantic conquests.
Michael Richards' racist meltdown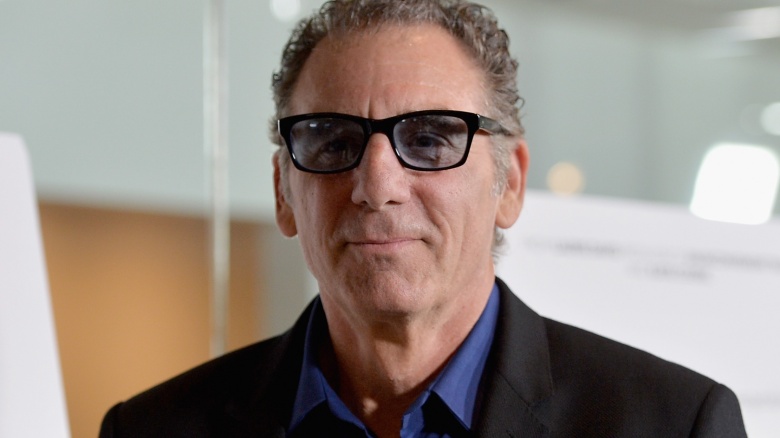 Michael Richards was all set to live the rest of his days remembered as Cosmo Kramer, Jerry Seinfeld's mooching, cigar-smoking, "hipster-doofus" of a neighbor. But that all went up in smoke when a video of Richards shouting racial slurs to hecklers at the Laugh Factory in 2006 found its way to YouTube. We're not going to repeat what he said, but it was pretty atrocious. It caused Richards to go into hiding for a bit. And while it didn't completely overshadow his time spent as Kramer, it did make us look at the controversial Seinfeld episode, "The Puerto Rican Day," in a whole new light.
More than 50 women accuse Bill Cosby of sexual misconduct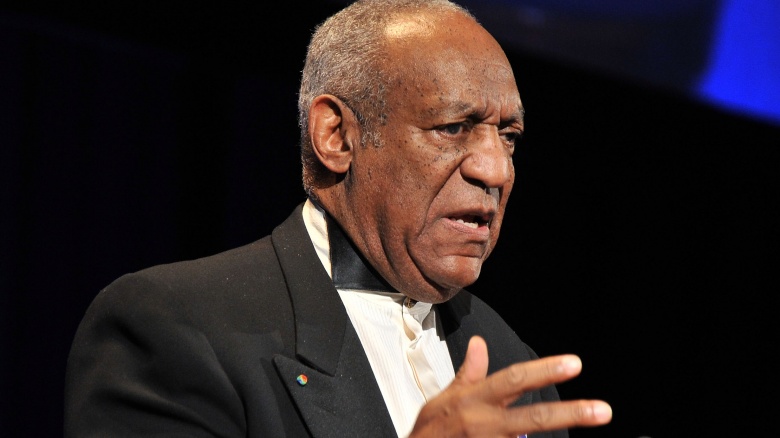 Bill Cosby went from being America's favorite television father to one of the most-hated men in the country. Cosby built his career around the ideas of strong family values and the importance of education, which can be seen in his portrayal of Dr. Heathcliff Huxtable on The Cosby Show. However, Cosby's own character came into question as more than 50 woman came forward to accuse him of sexual misconduct. Cosby became a hypocrite in the eyes of many, and his famous sitcom vanished from the airwaves. 
In April 2018, an 80-year-old Cosby was found guilty of three counts of sexual assault against Andrea Constand during a retrial. The former Temple University women's basketball director claimed Cosby drugged and sexually assaulted her in his home in 2004. In September 2018, he was sentenced to three to ten years in prison, reported The New York Times.
Stephen Collins' confesses to abusing underage girls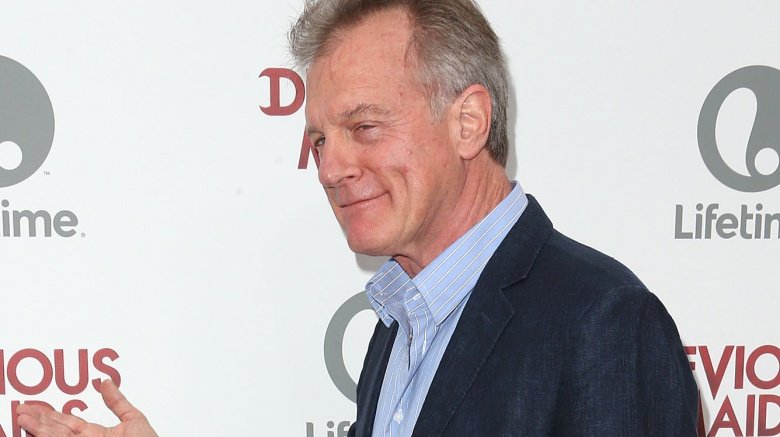 Though Stephen Collins' has been acting for a long time, he's probably best known as the Reverend Eric Camden on The WB's 7th Heaven. Though not a mouthpiece for Collins' personal beliefs, the show dealt with controversial issues in order to teach moral lessons each episode. However, it looks like the producers may have picked the wrong man to star as the show's patriarch. In October 2014, rumors that Collins had sexually abused a minor began to spread. Two months later, he confessed to People magazine that he had "inappropriate sexual conduct with three female minors." Though this confession came long after 7th Heaven's cancellation, we'll never look at this show the same way ever again.
Was Mr. Rogers a sniper?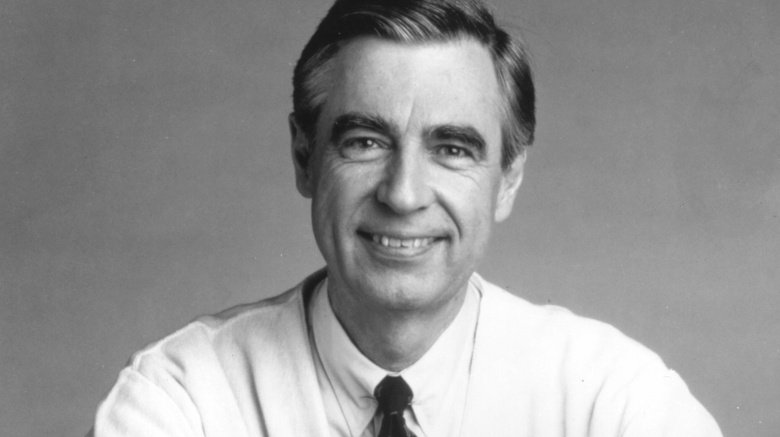 As Mr. Rogers, Fred Rogers doled out wholesome children's entertainment for almost 50 years. But Rogers' wholesomeness became underscored by an urban legend that he served as either a sniper or Navy SEAL during the Vietnam War. The legend claims that the quiet, gentle Rogers racked up a large killcount that has yet to be surpassed. An accompanying rumor also claims that he wore his sweaters to hide the tattoos he had inked while he served. Even though these rumors have been proven to be completely false, the urban legend persists and some people still look at Rogers in a completely different way. Hoax or not, there won't be any crimes going on during Mr. Rogers' Neighborhood Watch.
Hulk Hogan's racist rant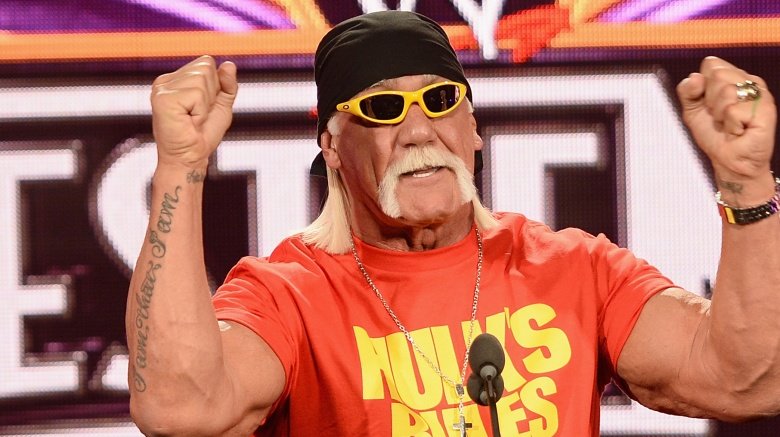 Hulk Hogan reminded millions of children growing up to say their prayers and eat their vitamins, and they all listened to him. After all, he was the WWE champion throughout the '80s and early '90s. Well, it looks like we were listening to the wrong guy all along. In 2015, a tape leaked online featuring the Hulkster, real name Terry Bollea, making numerous racist comments.
According to Radar Online and the National Enquirer, Hogan clearly and unabashedly stated on the tape, "I don't have double standards. I mean, I am a racist, to a point." He tried to justify his own racism to himself after saying horribly racist things. Not only did it lose him his job and Hall of Fame status with the WWE, it broke the hearts of millions of Hulkamaniacs all over the world. It also turned his talk of prayers and vitamins into nothing but a bunch of hot air. Now, Hogan needs to wonder what he's going to do once unemployment runs wild on him.
Dog the Bounty Hunter's racial slurs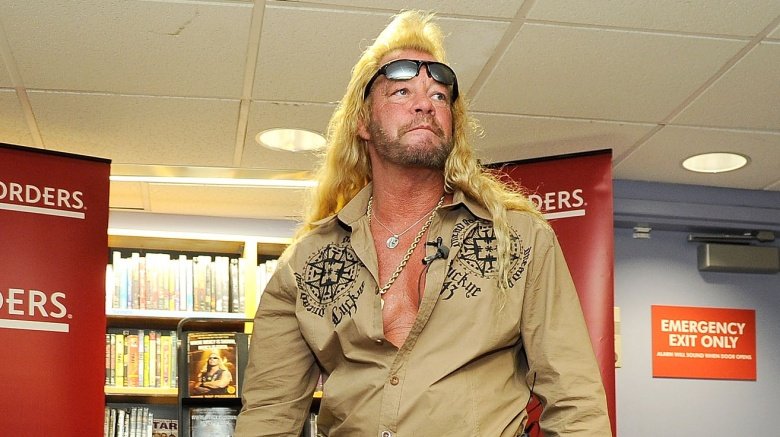 We thought there wasn't anything that could make us think any less of Duane "the Dog" Chapman, but we were wrong. The mullet-headed buffoon was bad enough when he was recklessly hunting down human beings while spouting pseudo-religious jargon at them. It was mildly tolerable. In 2007, leather-faced Chapman went from being a dummy to a total scumbag, when a tape of him repeatedly using racial slurs became known to the public. On the tape, obtained by the National Enquirer, Chapman uses numerous racial slurs in a conversation with his son, who had just began dating an African-American girl. Chapman apologized, and his career began to slink back into life. However, he never really regained what little notoriety he had, no matter how many potential bounties he called out like a professional wrestler. Maybe he's the one who needs to go with Christ, bro.