Corey Feldman Knocks Out Tooth On Stage, Fans Help Him Find It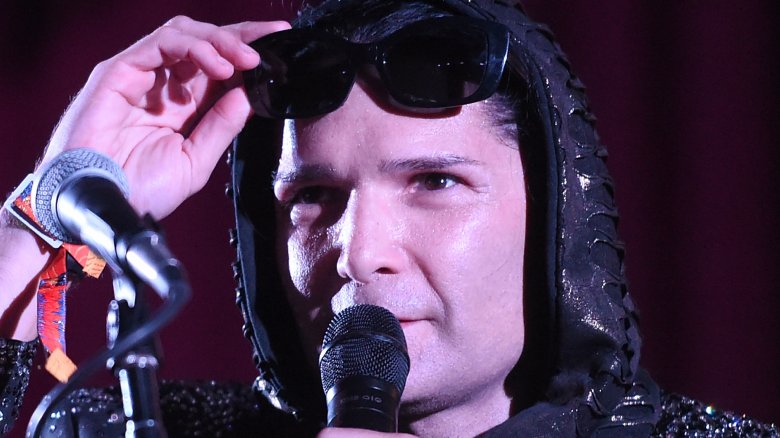 Getty Images
Another Corey Feldman musical performance has gone viral. 
While performing on June 28, 2017 at Shank Hall in Milwaukee with his band, Corey Feldman & The Angels, lead singer and former Goonie, Corey Feldman, accidentally knocked out his tooth with the microphone, according to The Milwaukee Record. 
The dental emergency occurred approximately 30 minutes into the set, which had already started an hour late, because "Feldman and the band were 'still trying to eat,'" The Milwaukee Record also reports. 
TMZ has the isolated video of the moment of impact as well as what followed, which was Feldman stopping the show to search around the stage for his missing chomper. He informs the crowd, "I smashed myself in the face and my tooth came out." 
After "a good chunk of time looking" for the tooth, a fan finally found it for him.  
"Thank you, Christina. God bless you," Feldman says to the eagle-eyed concertgoer before retreating backstage to "fix" it. At this point, his backing band, The Angels, take over and play a cover of Alanis Morissette's "Uninvited."
Feldman eventually returned to the stage and performed for another hour.  
This is not the first time Corey Feldman has caused a stir during a live performance. He recently sparked controversy with back-to-back bizarre Today show performances that both instantly went viral. 
We're glad it all worked out, and at least Corey Feldman's fans can be sure that when they buy a ticket to his show, they're definitely going to be in for some kind of spectacle.