Hannibal Buress Calls Lookalike Red Carpet Prank 'A Win'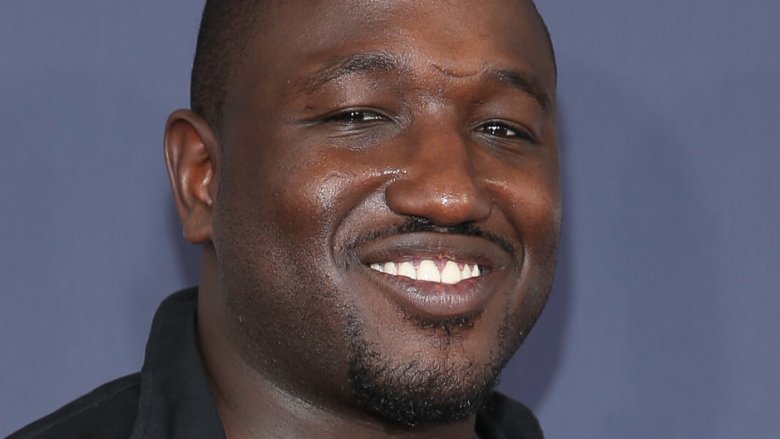 Getty Images
The comedian is very proud of himself after a recent prank. 
On Wednesday, June 28, 2017, Hannibal Buress skipped out on the premiere of his new film Spider-Man: Homecoming and hired a dopplegänger to fill in for him instead. According to Entertainment Weekly, Buress, 34, tweeted out his need for "a lookalike with solid comedic timing for an event tonight" earlier that same day. Asking for photos, Buress, who's since deleted his tweets, offered a reward of $500 for a worthy impersonator.
Hours later, a man who identified himself as Hannibal Buress walked the red carpet and even conducted interviews as the Broad City star. The real Buress tweeted a photo of his imposter at the event, writing, "I'm out here at the @SpiderManMovie premiere."
I'm out here at the @SpiderManMovie premiere. In theaters July 8th. pic.twitter.com/ggEdqt5oDr

— Hannibal Buress (@hannibalburess) June 29, 2017
Buress' lookalike, identified as Joe Carroll, posted photos from the red carpet on his own Instagram account, writing, "When @hannibalburess hits you up and tells you to crash the red carpet since he couldn't make it.... You crash the damn red carpet."
So if he couldn't make it himself, why did Buress hire a stand-in for the red carpet? Well, he attributed his little prank to "extreme FOMO." But it sounds like snagging publicity was another motive. "If I went to the carpet and did 20-plus interviews, you wouldn't have reached out to my publicist. So it worked!" Buress told the Associated Press (via Page Six) on Thursday, June 29.
He continued, "It worked way better and I didn't have to fly or anything and I was able to still do the job I was scheduled to do and still promote the movie in a way more effective way than if I dressed up and went to the carpet. So it's a win for me, it's a win for the studio and the movie and it's a win for Joe that did it."
Guess this prank worked out better than expected!