Gotham's Donal Logue Pleads For Missing Child's Safe Return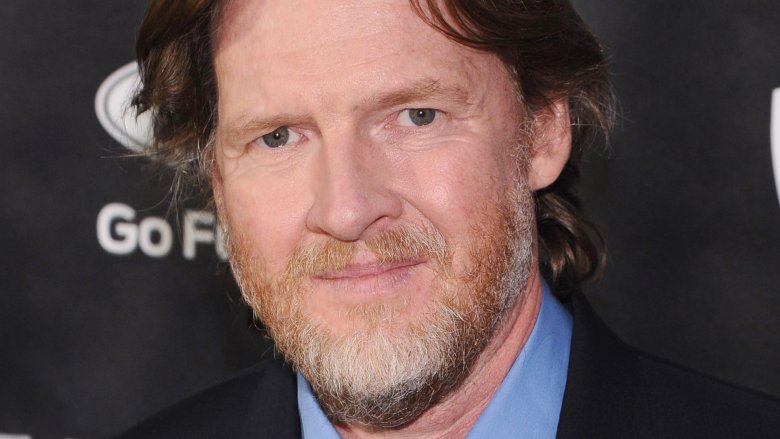 Getty Images
The 51-year-old actor shared an emotional post on Facebook on Sunday, July 2, 2017, begging for his child to come back home. 
Sharing a photo of his daughter Jade with a small frog on her nose, Logue wrote, "This is my daughter, Jade. It's one of my favorite photos of her taken from a happier time (thanks, Natasha Cotroneo). I love all people and have met tons, but honestly (I'm biased) there's never been a more loving, innocent, cuddly child than Jade."
"I love her and who she is and her tribe is strong (I've met many wonderful people through Jade), but there are some predators who swim among their ranks knowing they're dealing with sweet, trusting souls," Logue continued. "We want you home Jade. Whoever knows where she is, whoever may be with her– clearly this thing has become big and crazy."
just a note about jade. pic.twitter.com/IdpmxzVUQj

— donal logue (@donallogue) July 2, 2017
Logue added that many people are involved in the search for his 16-year-old daughter, including the FBI. "The net has been flung far and wide and luckily, I have dogged teams from the NYPD, FBI, and others involved," he stated. "The point is, you may have had good intentions to help her, but I'm sure you realize that this situation is bigger than you could've anticipated."
The Gotham star ended his post, pleading with whoever may have taken his daughter, who, The Hollywood Reporter notes, is transgender. "It's okay. Just drop her off. Let her get back in touch with her mother, Kasey, or me — we'll take her back, with hugs and no questions asked," Logue said. "Contact us If you have any information regarding Jade's disappearance or Detective Frank Liuzzi at 718 636 6547. There is an 'out' for this situation that works for all involved. We promise."
As Nicki Swift previously reported, Jade was last seen on June 26, 2017, near the Barclays Center in Brooklyn, N.Y.