Where Are Carrie Bradshaw's Boyfriends Now?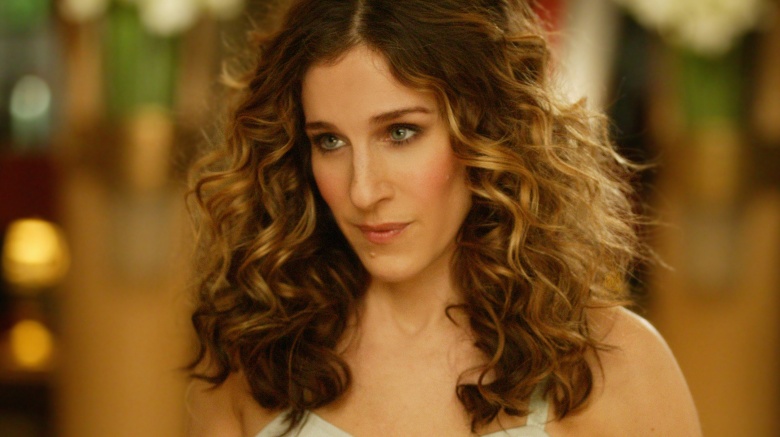 Whoever says they don't miss Sex in the City is either lying or too young to remember it. We certainly remember the shoes, the clothes, the four besties, and the string of now-famous men who guest starred long before they got their big break. From Chris Noth to Mikhail Baryshnikov and back to Chris Noth, Carrie Bradshaw (okay, Sarah Jessica Parker) shared the screen with her fair share of big names. We know what SJP is doing, but what happened to all those men?
The Consistent One: Willie Garson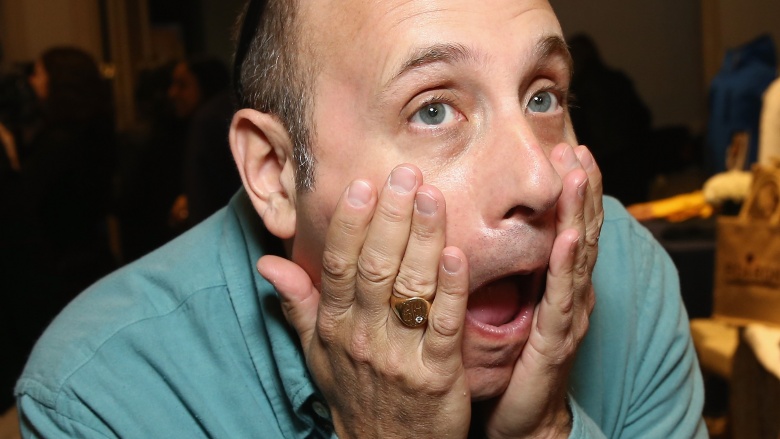 Getty Images
Carrie Bradshaw's most consistent relationship throughout the series was not Mr. Big, but Stanford Blatch, her loyal GBF (Gay Best Friend), who endlessly entertained us with his sassy remarks and snide comments. Since making a statement in brightly colored suits and fluorescent florals, Garson has been a busy man. You may have seen him recently portraying four different characters on Girl Meets World. You can also catch Garson in romcoms such as Fever Pitch, Just Like Heaven, and, of course, in both feature-length Sex and the City films. Stanford Blatch is first on our list because we learned from him that the one man who will always be there for us is our loyal GBF.
The Politician: John Slattery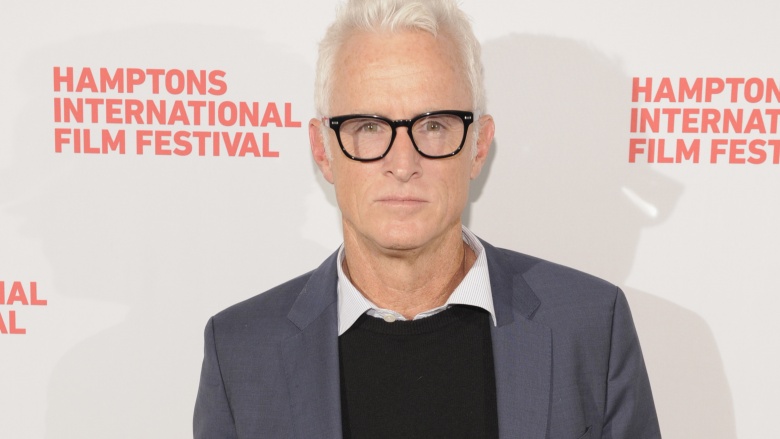 Getty Images
If you don't know what Slattery has been up to since playing the politician with a urine fetish, we have two questions: what private, secluded, unreachable island have you been living on where you literally know nothing about the outside world? And can we join you? Obviously we all know the quintessential silver fox played Roger Sterling on Mad Men, but did you happen to catch his stint as Victor Lang on Desperate Housewives? Or how about Dr. Norman in Netflix's Arrested Development reboot? Or Claude Dumet in the made-for-Netflix Wet Hot American Summer mini-series? Clearly the dude has a thing for Netflix. We're hoping his next stint will be as a prison guard at Litchfield Penitentiary.
The One She Almost Married: John Corbett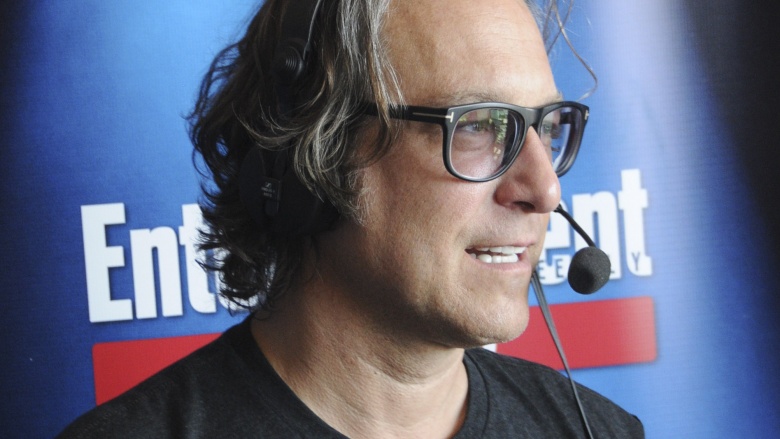 Getty Images
Are you Team Aidan or Team Mr. Big? Who couldn't love the outdoorsy carpenter who is probably the wealthiest artisan of hand-crafted furniture we've ever encountered? When it came to money, this show didn't exactly base itself in reality. Aidan Shaw had all the warmth and attentiveness that Mr. Big couldn't seem to give Carrie, but in the end Bradshaw had to follow her heart. Since being rejected by SJP's character on Sex and the City, Corbett has been enjoying a consistent career. During his stint on Sex and the City he also managed to pull off a starring role in a major feature film: My Big Fat Greek Wedding. You may have also caught him in 2010 as Bob Quimby, the father of the title characters in the film Ramona and Beezus. Keep your eye on the silver screen, because he'll be reprising his role as Ian Miller in My Big Fat Greek Wedding 2 in 2016. And for the five fans of Parenthood, y'all saw him as the hot, but absent, drug-addicted musician father of Lauren Graham's kids. He killed it.
The One With The Post-It: Ron Livingston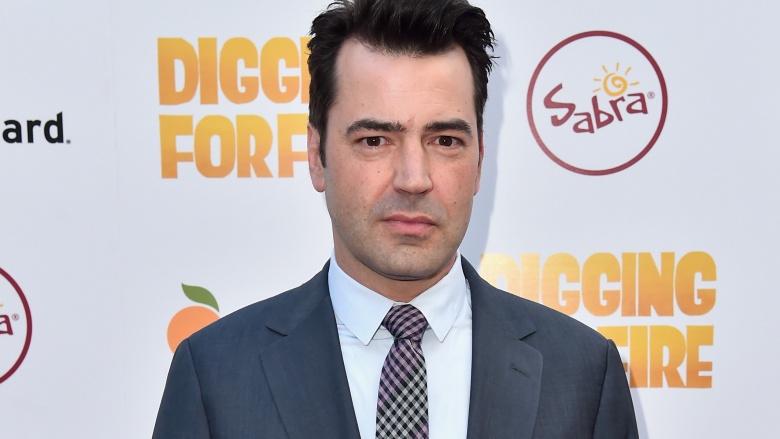 Getty Images
Who could forget Jack Berger, the writer who won the award for most awful breakup style ever? Mr. Eloquence left Carrie in the dark of the night with only a Post-It note (an actual yellow sticky note) that said "I'm sorry, I can't, Don't hate me." TBH, that was pretty traumatizing to watch, so we can't imagine how Carrie felt, which might be why Berger was the most despised of all the men in Bradshaw's life. Since proving to the entire female population of the world that even glamorous freelance writers with rows and rows of Manolos get screwed over by men, Livingston has been enjoying a successful film career. He followed up his performance as Bradshaw's awful boyfriend with a subsequent performance as Brittany Murphy's terrible boyfriend in Little Black Book. Don't worry, if you didn't catch that one, you'll be able to see him on the silver screen in his upcoming film The 5th Wave, 2016's attempt at replacing the void left by The Hunger Games.
The Famous Russian: Mikhail Baryshnikov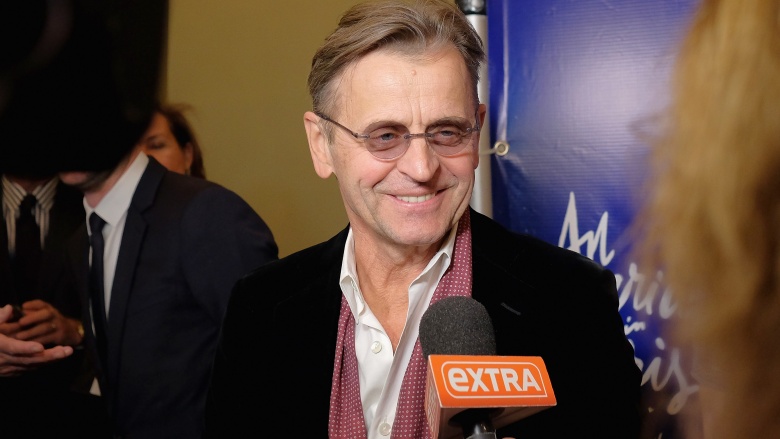 Getty Images
It's not so much that we need to ask "What is Baryshnikov doing now," but really it's that we need to wonder, "Was Sex and the City any more than a blip on Baryshnikov's radar?" In the final season of Sex and the City, the producers somehow managed to convince this world-famous Russian-American dancer to play one of Carrie Bradshaw's love interests, the world-famous Russian Painter, Aleksandr Petrovsky. We can only wonder what possessed the primo ballerino to grace the set of Sex and the City with his presence. But since closing out the series Baryshnikov has been pretty same old same old. Just touring the world being one of the greatest ballet dancers of all time and being a general baller. Mikhail Baryshnikov won the game of life.
Mr. Big: Chris Noth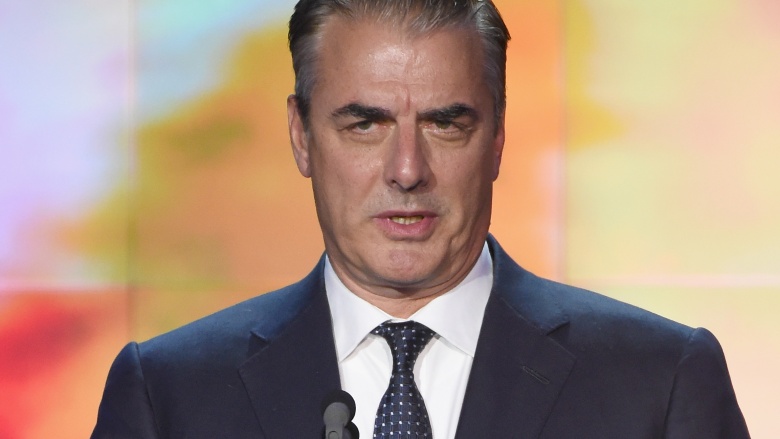 Getty Images
There are no words for Mr. Big. We love to love him, we love to hate him, we even love that his name is John. Chris Noth has been a busy man since his Parisian proposal to Carrie Bradshaw. Besides his string of feature-length films (included the two Sex and the City films) he's also landed a starring role as the Governor of Illinois on The Good Wife (for those who haven't seen it, he's the bad husband). Noth will forever be Mr. Big and Mr. Big will forever be Chris Noth so really it's Mr. Big who's starring as the bad husband on The Good Wife.
The One True Love: New York City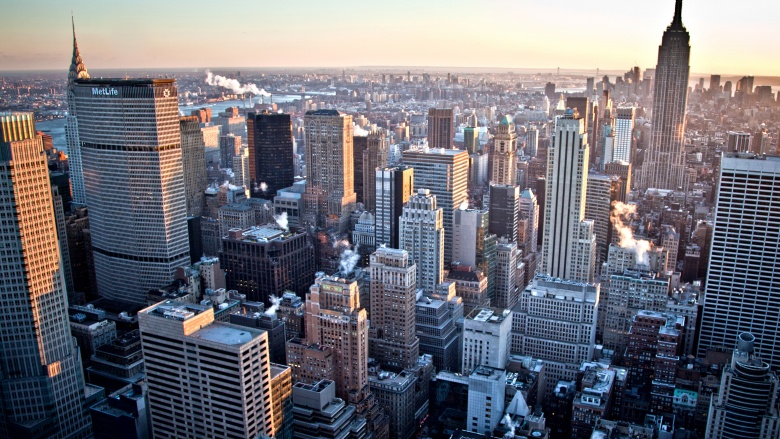 Multiple times throughout the series, Carrie Bradshaw referred to the Big Apple as her boyfriend or her one true love. Well, we're here to attest that NYC is doing great. It's still a haven for freelance writers who yearn for Manolo, Prada, Chanel, and Jimmy Choo. There's a few more buildings and a futuristic subway station (34th Street-Hudson Yard), but other than that it's stayed the strong and semi-silent significant other so many people lean on when they need a support system.