Fred Savage Won't Hang Out With Friends From College Co-Stars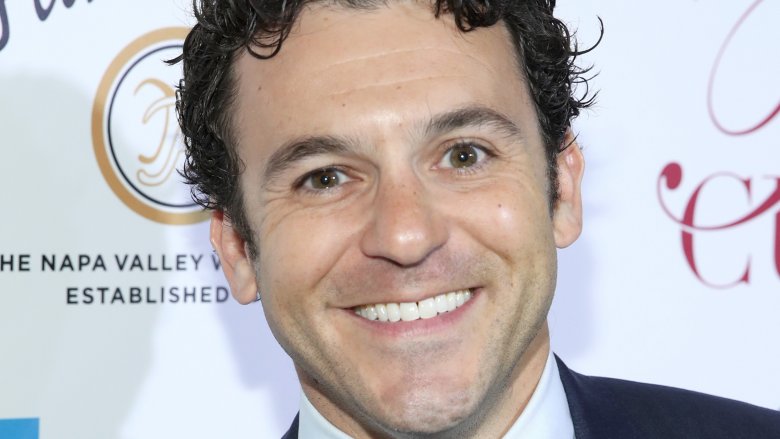 Getty Images
Once the cameras stop rolling, Fred Savage apparently isn't down to socialize.
According to a Page Six exclusive, The Wonder Years actor was as pleasant as could be on the set of the upcoming Netflix comedy series Friends from College but was pretty darn anti-social.
"Good old Kevin Arnold," co-star Keegan-Michael Key began, in reference to Savage's famous childhood alter-ego. "As lovely and delightful as he is, has a very strict policy of not hanging out with his cast members. [When the director yells] 'Cut! We're wrapped.' ...He goes back to his hotel room and watches prime time television all night."
But even Key admitted, this was "not a bad policy."
Billy on the Street host Billy Eichner agreed, telling the publication, "He really creates boundaries. He's like 'Nope, I've had enough of you.'"
But there are no hard feelings among the cast. As Married actor Nat Faxon revealed, "He basically said, 'We'll be friends on-set, and when we wrap I will no longer be your friend,' and he was not kidding." He continued, "I made it my purpose all season to get him to hang out with me because he's such a fantastic, lovely hilarious guy...I succeeded, twice. He's such a pro and has been in the business longer than anybody, so he's like, 'I'm going to do my thing, and then go home.'"
As GQ noted, How I Met Your Mother's Cobie Smulders, The Big Short's Jae Suh Park, and The Following's Annie Parisse round out the impressive cast of Friends from College, which will see a group of Harvard buddies reunite in New York City as they approach their 40s. 
Series co-creator Nicholas Stoller (Forgetting Sarah Marshall) told USA Today that the show's tone will fill a void in today's televised comedies. "There's nothing on TV right now that you want to watch as wish fulfillment, a little bit of fantasy of what your life could be while still (having) people messing up their lives," he said. "Right now, a lot of comedies veer toward being bummers. I like stuff that's a little more escapist, farcical and funny, while also being emotionally complex."
The first season is set to premiere on Friday, July 14, 2017.