Football Fans Have Thoughts About Tom Brady's New Fashion Line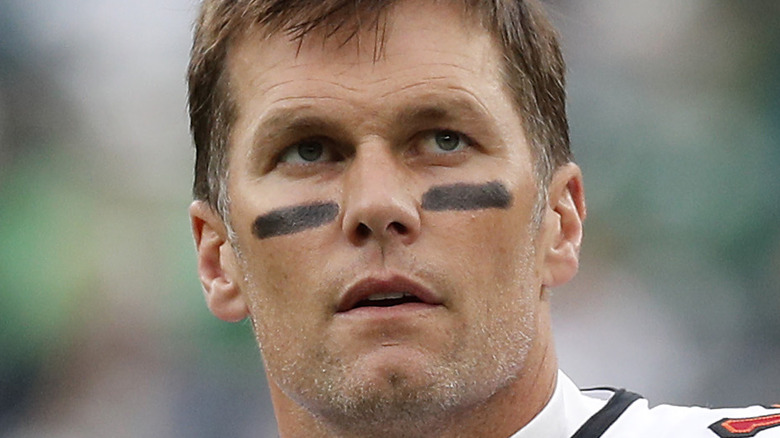 Jim Mcisaac/Getty Images
It comes as no surprise to hear that many celebrities create their own brands in order to take a step away from their respective careers and venture into the fashion world. With stars like Kanye West, Rihanna, Kim Kardashian, and the Olsen twins all raking in millions from their clothing lines, more and more celebrities are wanting to get in on that kind of cash flow.
One of the latest celebrities to start their own line — albeit more of a surprising name given that he's not particularly known for his fashion sense off the field — is NFL superstar Tom Brady. Brady announced January 12 via Instagram the launch of his athleisure wear line, aptly named "Brady," that "performs across all of your daily active lives," according to Brady. The line includes t-shirts, sweaters, cotton shorts, track pants, bomber jackets, and more, all ranging from $50 to $295, per the Brady Brand site.
Brady recently talked to Hypebeast on the process behind the brand, and said "It's been a kind of labor of love for four years." While Brady seems excited about his latest business venture, many of his fans on Twitter did not share the same sentiment.
Fans are saying Tom Brady's clothing line is too expensive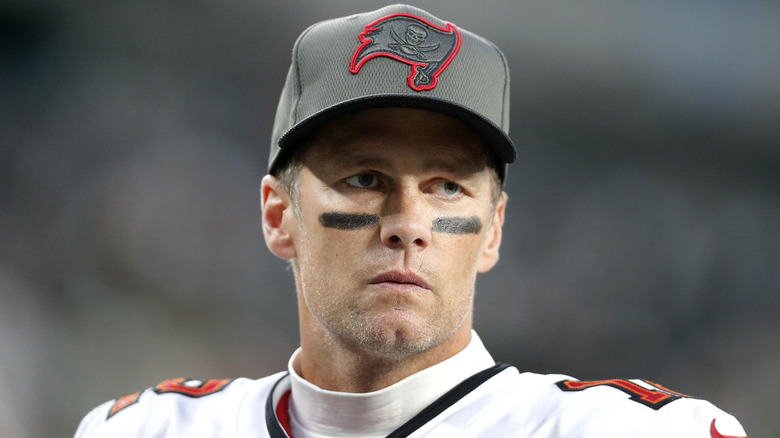 Jim Mcisaac/Getty Images
Although Tom Brady's clothing brand just dropped on January 12, many fans have already expressed their thoughts on Twitter — with a common sentiment that the brand seems too expensive for its range of seemingly basic clothing.
Some fans were pretty harsh too in expressing their opinions. For instance, one user wrote, "your clothing brand is a joke it took 3 years to print font on a T-shirt and for $165 bucks I predict flop we don't all get paid millions to play a kids game." Another fan chalked up the new line to Brady's ego. "Only a complete narcissist puts his name on a piece of clothing and tries to get millions of lemmings to pay a lot of money to wear it," he shared. A third person compared Brady's line to other similar lines made by other professional athletes, saying, "I wish he would've chosen to go the Shaquille O'Neal/Stephon Marbury route with affordable prices, but I guess when the fabric/materials you use have magic healing powers it's only fair to follow the Big Baller Brand model of high prices."
It is worth mentioning that Brady is adamant about the brand's level of quality. He told Hypebeast that he wanted to create a line that was comfortable and "at the same time, something that is designed and built really well. It's just the highest quality." He also went on to say that the brand has received great response from preorders and the brand's Instagram. It'll be interesting to see how — if at all — Brady responds to the criticism.