Ginnifer Goodwin Reveals The Serious Decision She Considered For Friend In Need Of Sperm Donor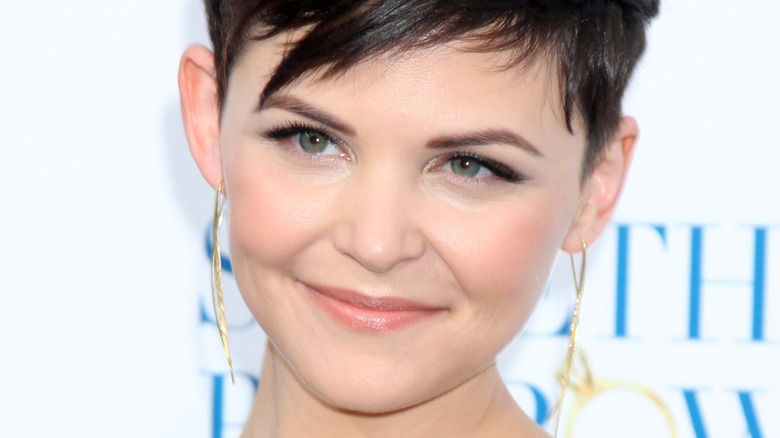 Kathy Hutchins/Shutterstock
"Once Upon a Time" star Ginnifer Goodwin wanted to play the role of fairy godmother for a close friend, but her pal was in need of genetic material, not a pretty dress and pumpkin coach.
Goodwin and her husband, "Manifest" actor Josh Dallas, have often spoken about all the joy their kids have brought them after they got their real-life happy ending. The couple met on the set of "Once Upon a Time" and fell in love, just like their storybook characters, Snow White and Prince Charming. Goodwin was eight months into her first pregnancy when they got married in April 2014 and her baby bump had her pulling a double-Cinderella. "I was literally barefoot and pregnant at our wedding," she said on "Jimmy Kimmel Live!" (via The Hollywood Reporter), explaining that she feared she would be too unsteady in high heels.
Goodwin and Dallas' first son, Oliver, was born in 2014, and the couple welcomed his brother, Hugo, two years later, per E! News. But even before Hugo arrived, Goodwin was ready for a much bigger brood. "We'll have as many as the universe will grant us," she told E! News In 2015. And years later, she was willing to go to great lengths to help a single friend make her own baby dreams come true.
Ginnifer Goodwin offered Josh Dallas' sperm to a friend in need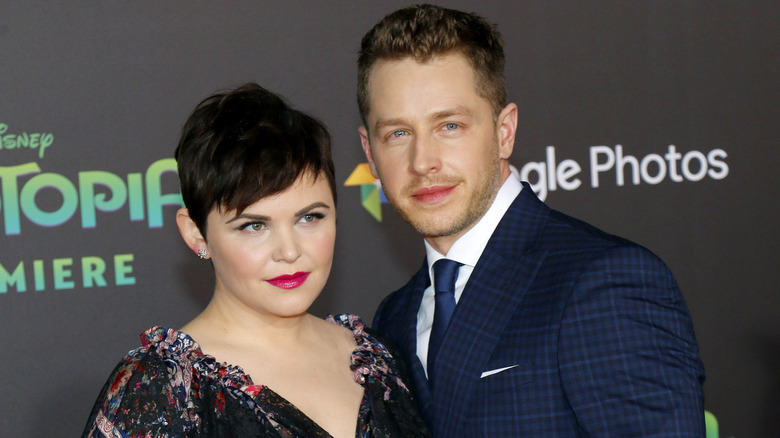 Tinseltown/Shutterstock
On "Once Upon a Time," family trees were complicated. Because of a curse, Ginnifer Goodwin and Josh Dallas' TV daughter, Jennifer Morrison, first met her parents when she was around the same age they were, and her son was adopted by the Evil Queen. In a twist worthy of the show, Goodwin wanted to create an unconventional family dynamic in real life by getting Dallas to donate his sperm to a pal.
"I offered his sperm to one of my best friends who was gonna be a single mom," Goodwin dished on "Pop Culture Spotlight with Jessica Shaw" (via People). Goodwin explained that she loved the idea of there being "more little Josh's in the world" and seemed to suggest that her husband and her pal would make beautiful babies together. "I was like, 'I just feel like you need to procreate,'" she recalled telling the two of them. She even suggested that they could use the old-school turkey baster method to get pregnant! (If it's good enough for Jennifer Aniston and Jason Bateman ...)
Unfortunately for Goodwin, Dallas and her friend believed that blending their families in such a way "could lead to complications," even if Dallas was not going to be involved in the child's life. But perhaps if Goodwin's pal does find a donor, Dallas will be her parenting fairy godfather. "I could probably teach a college-level course in bringing up a child," he once told People.