Andrew Garfield Says He's Gay 'Without The Physical Act,' Faces Backlash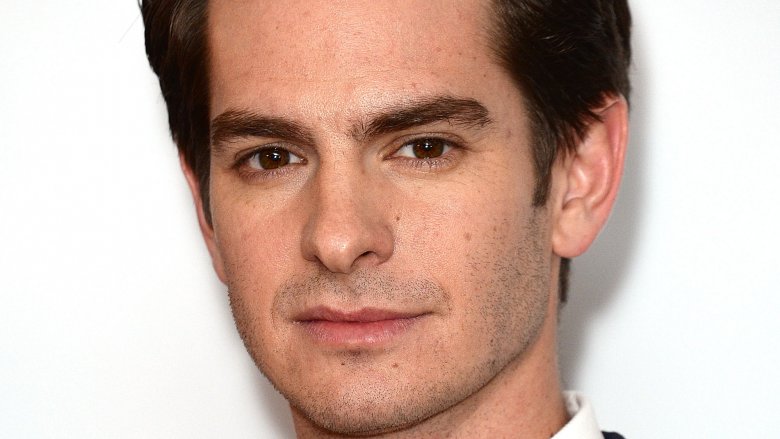 Getty Images
Andrew Garfield has found himself in a world of trouble following off-handed remarks stereotyping the gay experience. 
As People reported, Garfield is currently starring as Prior Walter in the National Theatre's acclaimed production of Angels in America in London. But the Spider-Man star put his foot in his mouth during a Q&A panel on Monday, July 3, 2017, when a fan asked how he prepared for his role as a gay man in Tony Kushner's epic play, which takes place during the HIV/AIDS crisis. 
"As far as I know, I am not a gay man," he began. "Maybe I'll have an awakening later in my life, which I'm sure will be wonderful and I'll get to explore that part of the garden, but right now I'm secluded to my area, which is wonderful as well. I adore it, but a big concern was what right do I have to play this wonderful gay role?"
The actor continued, "I had to trust that it was the right thing and Tony had asked me and maybe if he'd asked me, it was the right thing. It was as about doing honor, doing justice, and knowing my herstory."
This is where Garfield's answer took an unfortunate turn. "The preparation had begun before [rehearsals began] with a lot of my friends....My only time off during rehearsals — every Sunday I would have eight friends over and we would just watch [RuPaul's Drag Race]," he said. 
"This is my life outside of this play. I am a gay man right now just without the physical act — that's all," the 33-year-old concluded.
Oh boy. 
As Entertainment Tonight noted, Garfield's intention with this admittedly thoughtless statement is debatable — but it's sparked massive backlash on social media.
One Life to Live actor Scott Evans, who is openly gay, spoke out against Garfield's comments via Twitter. "This article grosses me out," he wrote. "Ur a talented guy, but seem to be completely oblivious to what is coming out of ur mouth." 
This article grosses me out.Ur a talented guy,but seem to be completely oblivious to what is coming out of ur mouth. https://t.co/td9DPhVRmP

— Scott Evans (@thescottevans) July 6, 2017
Indeed, the general consensus online was probably best summed up by Twitter user Jonathan Apollo, who alleged that Garfield "has a very limited view of what being gay ACTUALLY is."