Ed Sheeran Says He Didn't Actually Quit Twitter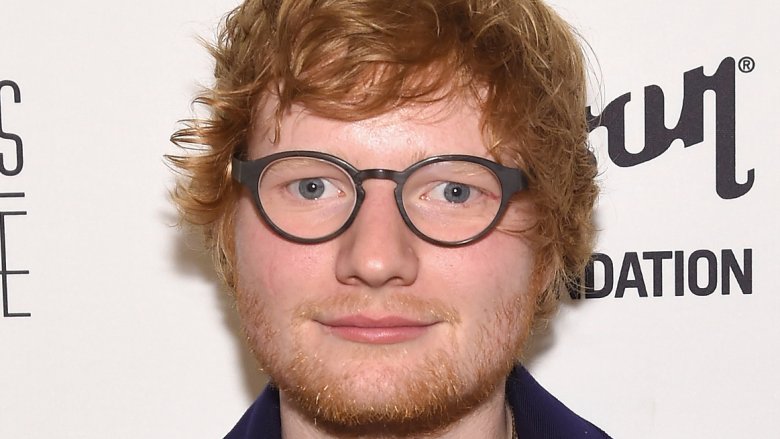 Getty Images
Ed Sheeran fans rejoice — it turns out the singer-songwriter didn't quit social media after all!
The "Shape of You" singer took to Instagram on Wednesday, July 5, 2017, to clarify his previous statement about officially logging off of Twitter. "Q magazine is out now. Also loads of Hoo-har about me quitting stuff," he wrote. "I haven't quit anything, I'm just not reading anything, except Harry Potter. Hope everyone had a wonderful July 4th yo."
As E! News reported, the "Castle on the Hill" singer-songwriter elaborated on this mix-up during his appearance on NBC's Today on Thursday, July 6. "They made such a big deal about this. I got asked in an interview if I read negative things. I was like, 'I don't even go on Twitter and read 'em.' It's not like I've quit it; I still post on Instagram and it goes to Twitter. I'm just not going to wake up and read something and be like, 'Ugh, well that's rude,'" he explained to Matt Lauer. "I don't want to choose to do that anymore. Everyone's making a huge deal out of it!"
WATCH: @MLauer asks @edsheeran why he "quit" Twitter #EdSheeranTODAY pic.twitter.com/468Tz6urZ9

— TODAY (@TODAYshow) July 6, 2017
Sheeran continued, "There is so much positivity out there. I'm just saying, as a human being, we always read the one negative one and ignore the others, and I don't want to do that. I don't know...It's just foolish to do, when there's so much love out there in the world, to look at the negative stuff. I'm just choosing not to read it."
As Nicki Swift previously reported, Sheeran had told The Sun earlier in the week that he quit Twitter after being cyber-bullied by Lady Gaga fans, who mistakenly assumed he bashed their Mother Monster during an interview with Beats Radio 1.
"I've actually come off Twitter completely. I can't read it," the 26-year-old Brit revealed. "I go on it and there's nothing but people saying mean things. Twitter's a platform for that. One comment ruins your day. But that's why I've come off it. The head-f*** for me has been trying to work out why people dislike me so much."
Gaga came to Sheeran's defense on Wednesday, July 5 via Instagram. "What an incredible talented artist. I LOVE ED....Work harder to be kinder everybody. That should be your first duty to humanity," she wrote. Well said!