Patton Oswalt Is Engaged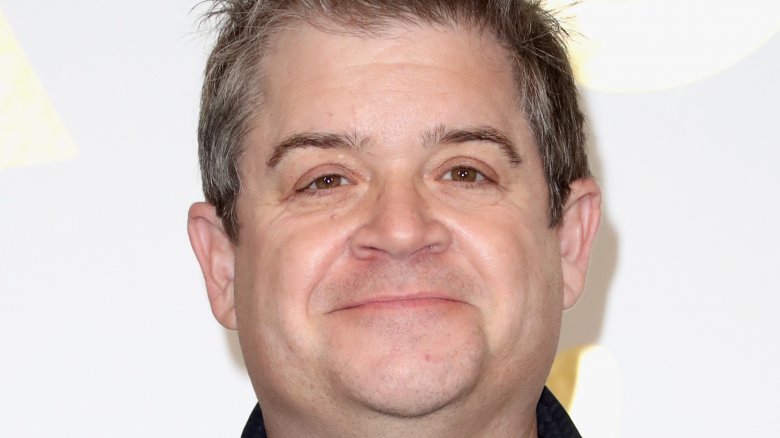 Getty Images
Patton Oswalt has found love again — and he is engaged!  
As Page Six confirmed on Thursday, July 6, 2017, the 48-year-old comedian and actress Meredith Salenger, 47, are headed down the aisle.
Salenger took to Instagram on Wednesday, July 5 to announce the happy news via a throwback wedding photo. "Once upon a time... in 2008... at my friend's wedding... I caught the bouquet... #fairytalesdoexist," the heartfelt caption read.
Oswalt responded to the loving post on Twitter, naturally with hilarious self-deprecation. "Ah, those bouquets. Years later they tend to attract rats..." he wrote. The adorable couple later posed for a silly, Rock-inspired photo on Instagram, officially documenting the happy occasion together. And it's seriously aww-worthy!
The joyous news comes 15 months after the tragic death of Oswalt's wife of 11 years, Michelle McNamara. On April 21, 2016, she died unexpectedly in her sleep at the age of 46. Oswalt, who has remained open about processing his grief, now cares for their 8-year-old daughter, Alice.
As Nicki Swift previously reported, Oswalt and Salenger made their public debut in June 2017, hitting the red carpet and holding hands at the New York City premiere of Baby Driver. According to People, the cute pair have only been dating for a few months. 
However, as a source revealed to the publication, their relationship may admittedly be "new," but they are "very happy" — which, really, is all that matters. As the insider further explained, "They met through mutual friend Martha Plimpton. They started chatting as friends and it blossomed from there." How sweet is that?
Congratulations, Patton and Meredith!