TLC's Rozonda 'Chilli' Thomas Gushes Over Taylor Swift: 'I Love How Real She Is'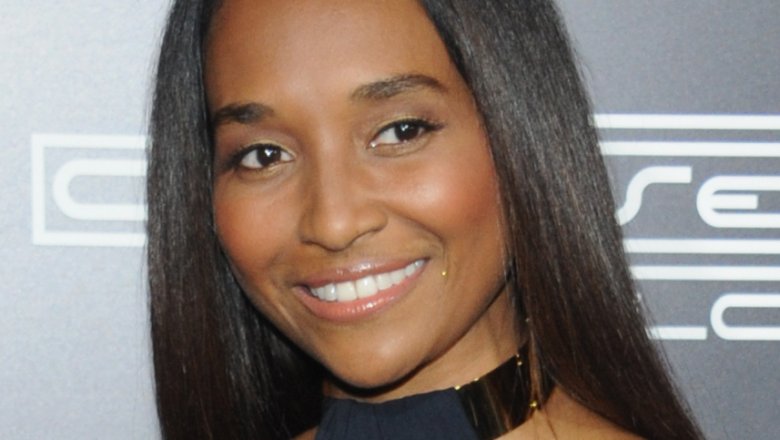 Getty Images
Rozonda "Chilli" Thomas is apparently a pretty big fan of Taylor Swift.
In an interview with People, the TLC singer revealed that she's a proud member of Team Swift. "I like Taylor Swift a lot," she told the magazine. "She has really fun, catchy songs. It's so funny, I always say, any guy that's gonna date her, just be careful, because if it doesn't work out, they know by now the next single is gonna be about them!"
She continued, "I love how real she is. I really respect her a lot as an artist."
But Thomas didn't just gush about her love of T. Swift. She also opened up the floor for a potential collaboration between TLC and the "Shake It Off" songstress. "I would love that," the 46-year-old said when asked about hitting the studio with Swift, "because she would cover 'Unpretty' [TLC's 1999 hit] on her tours sometimes."
Thomas continued, "We really need to make that happen — put her right there in the middle, playing the guitar, and we can harmonize away. I think that would be awesome if that ever happened. Let's do it!"
Thomas and TLC bandmate Tionne "T-Boz" Watkins, 47, previously opened up about the idea of working with Swift in a 2013 interview with Rolling Stone. "I don't know if I want her to sing it with us, but I'm curious to what type of song Taylor Swift would write for us," Watkins said at the time. "I'm curious to see what kind of pen she would write for TLC."
Thomas and Watkins are currently set to perform on the I Love the '90s tour. The two recently released their first album in 15 years—their very first record without Lisa "Left Eye" Lopes, who died at the peak of TLC's fame in 2002.