The Worst Dressed Stars At The 2016 Golden Globes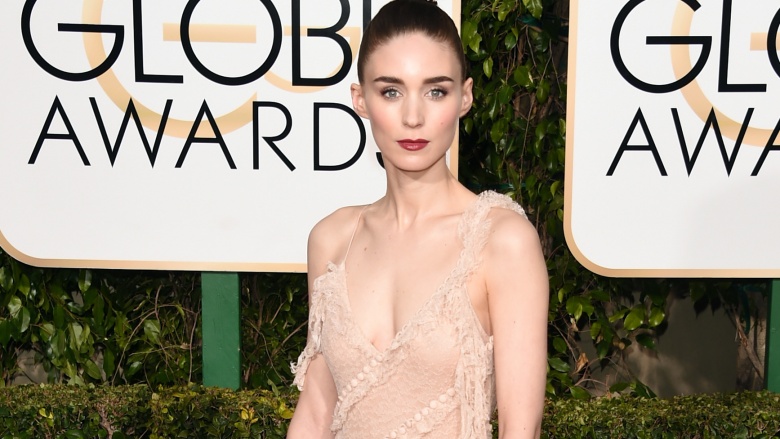 Getty Images
The 73rd Golden Globe Awards have come and gone, and many of Hollywood's most gorgeous stars walked the red carpet in stunning looks that—oh, who cares about who looked good? We all know you just want to talk about who looked like a disaster. Luckily, this year's ceremony was filled with plenty. Here now are the very worst.
Alicia Vikander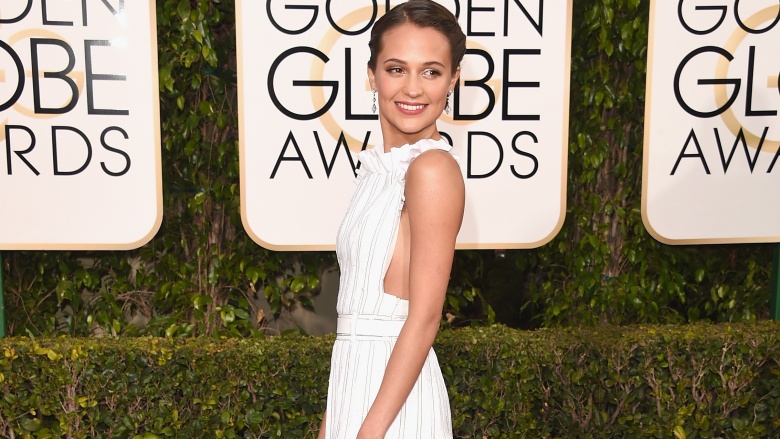 Getty Images
Double-nominee Alicia Vikander (The Danish Girl; Ex Machina) got her star-is-born awards season off to a rough start when she showed up wearing an ill-fitting and unflattering white dress by Louis Vuitton. If you can call that a dress, anyway. It actually looked more like an expensive plastic apron—the kind of dress you'd see if the maids quarter on Downton Abbey decided to throw an impromptu ball. For an actress in the midst of a Cinderella-esque year, she could have used help from a Fairy Godmother tonight.
Rooney Mara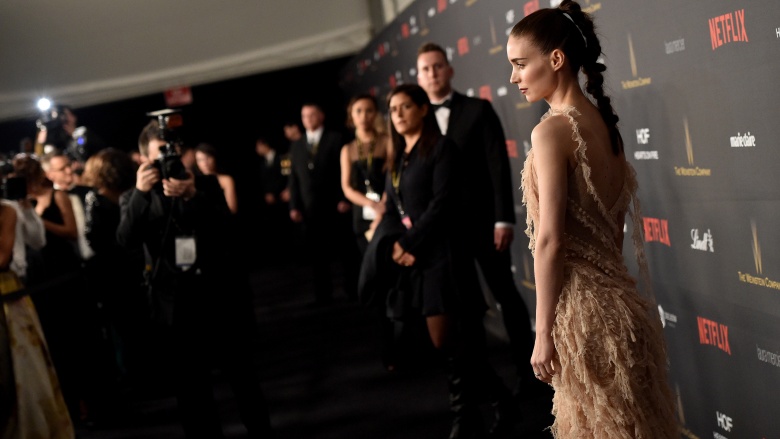 Getty Images
Rooney Mara, who tends to be a divisive figure on the red carpet, will likely fall firmly on the "hate" side of the public opinion for wearing a pale, mismatched dress that basically looked like it got caught in a paper shredder. Even worse, Mara paired the dress with a tight—but equally messy—black braid that shockingly lacked the grace and elegance she displayed in the movie Carol. And speaking of which...
Cate Blanchett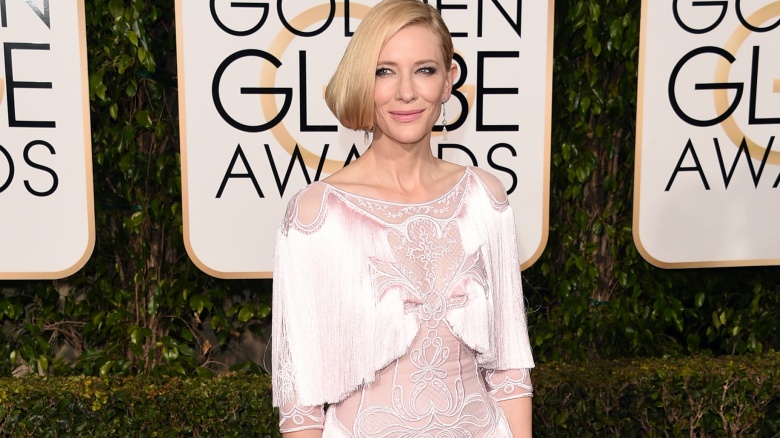 Getty Images
Mara's co-star, Cate Blanchett, also disappointed in a fringe-happy, too-busy pink dress by Givenchy that looked better suited to hang on a window than an actress. Blanchett's risk-taking choices often look better in retrospect, as proven by her divisive Givenchy gown at the 2013 Oscars. But in the meantime...Ew.
America Ferrera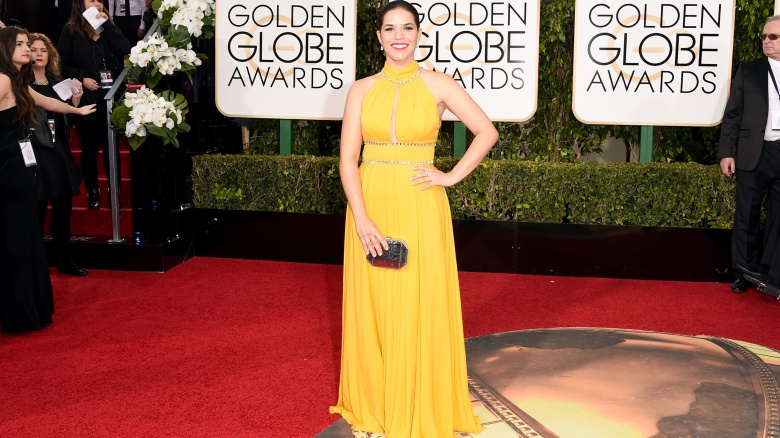 Getty Images
Yellow has been a tough color to pull off ever since Renee Zellweger wore a vintage yellow Carolina Herrera gown to the Oscars in 2001; any other dress continues to pale in comparison. Case in point: America Ferrara's Jenny Packman dress on Sunday, which was not only poorly designed but entirely the wrong color for her skintone. We appreciate it when an actress takes a risk on a color—it just has to be the right one.
Regina King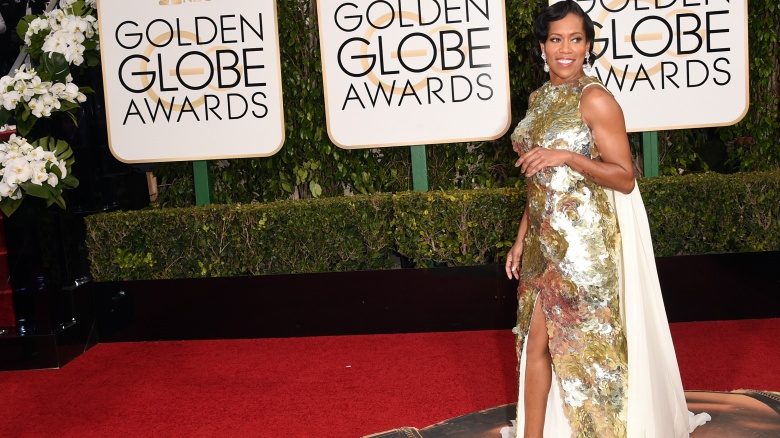 Getty Images
Regina King is one of Hollywood's most underrated actresses, but she didn't do herself any favors by showing up to the Globes wearing a dress that looked like it was lifted from the set of Ben Hur. Hey, Regina: Caesar's Palace is in Vegas, not Los Angeles. Come on, now.
Felicity Huffman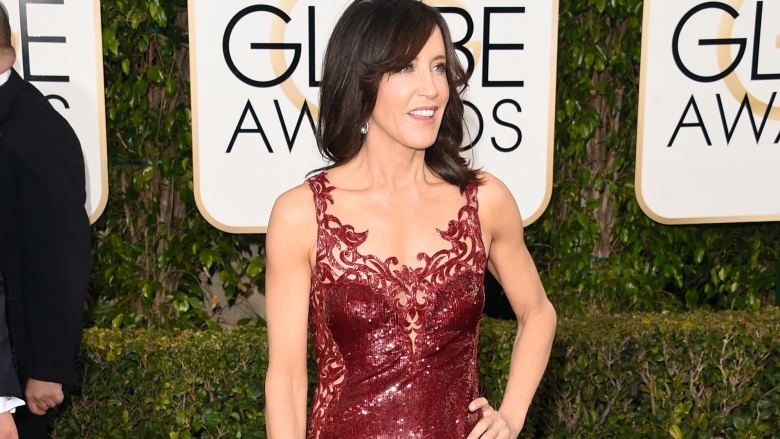 Getty Images
To be fair, Felicity Huffman was working at a disadvantage because she had to dye her hair brown for her role on ABC's limited series, American Crime. Still, she could have picked a dress with a color that didn't completely make her look like a ghost. This red gown by Lorena Sarbu made an otherwise classy actress look trashy, as if she was on her way to a Real Housewives reunion instead of the Golden Globes. Talk about a true American crime.
Maura Tierney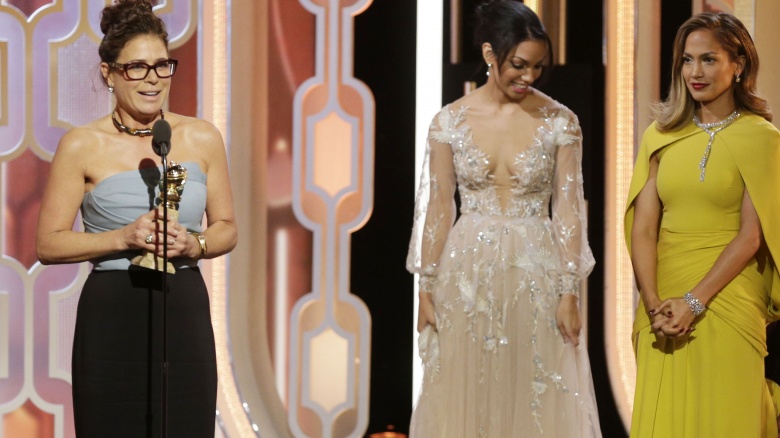 Getty Images
Veteran actress Maura Tierney has won rave reviews—and now a Golden Globe—for her popular performance on the Showtime drama The Affair. But don't expect her to win any prizes from the fashion police for her slightly disheveled ensemble. Her hair was a mess; her dress was bland; and her nude makeup completely clashed with her entire look. But, hey, she won, so she probably couldn't care less.
Kate Hudson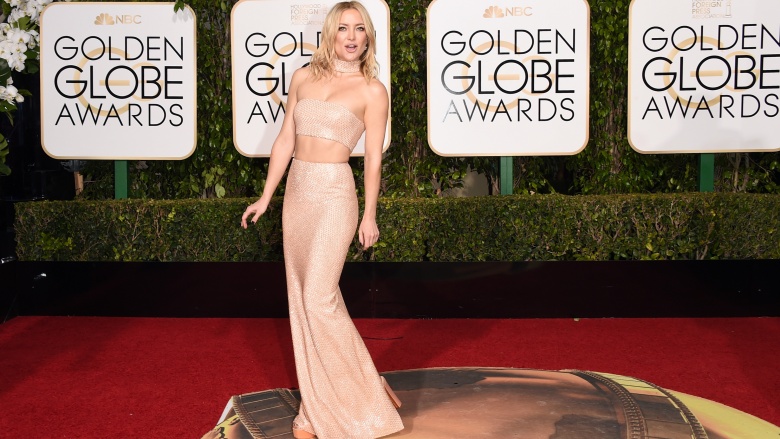 Getty Images
These days, Kate Hudson is pretty much a guarantee to make everyone's Best Dressed list. Not tonight. The Oscar-nominated actress chose to wear a nude cut-out dress by Michael Kors that really just looked like someone carved out some skin and turned it into a necklace. Considering the A-plus white gown she wore to last year's ceremony, we expected more from you, Kate.