Biggest Surprises At The 2016 Golden Globes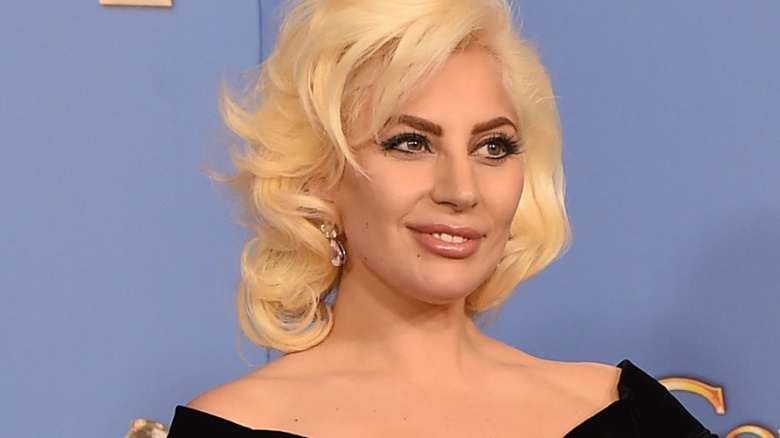 Getty Images
The 73rd annual Golden Globes took place Sunday night in Los Angeles. Suffice it to say, there were more twist and turns than the entire series of Game of Thrones combined. Which wins truly made our jaws drop? Check them out now.
Kate Winslet Wins Best Supporting Actress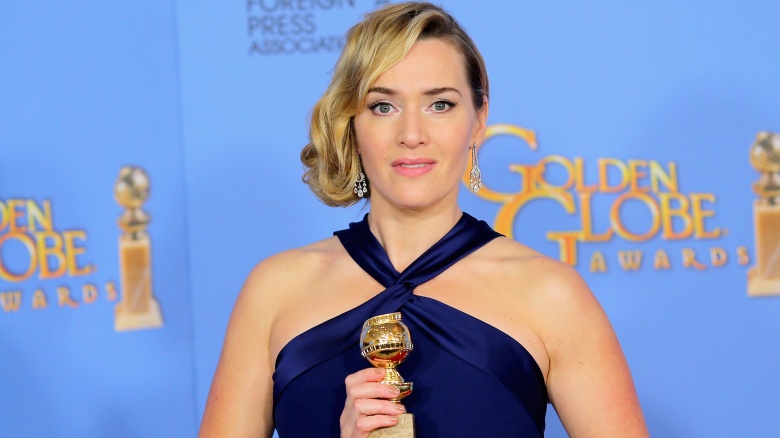 Getty Images
The ceremony got off to a surprising start when the first category, Best Supporting Actress in a Motion Picture, went to Kate Winslet for Steve Jobs. Despite receiving some of the best reviews of her career, Winslet appeared to be sitting comfortably in either second or third place according to many awards prognosticators. If anything, the Globes were expected to award either a newbie star (Alicia Vikander) or a veteran whom they love (Jane Fonda). With her win, Winslet heads into 2016's Oscar nominations as the official frontrunner in her category. Go figure.
Sylvester Stallone Wins Best Supporting Actor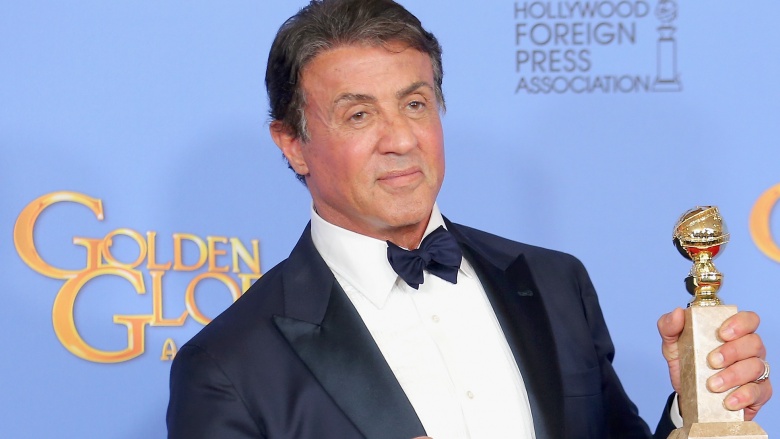 Getty Images
Talk about a story fit for the Rocky series—well, the good ones, anyway. After decades of bad reviews and Razzie awards, Sylvester Stallone pulled off a true Hollywood comeback story by winning one of the night's most prestigious awards, Best Supporting Actor, for his performance as Rocky Balboa in 2015's Creed. That's the character that first made him famous back in the original Rocky from 1976, of course. Could this be the beginning of Stallone's path to Oscar? It's possible. Leading into the telecast, there really wasn't a frontrunner in his category—unless you count Mark Rylance for Bridge of Spies, who has won numerous critics awards. At the same time, the Hollywood Foreign Press is known for going for star-power over anything else. We'll know more if and when Stallone actually gets an Oscar nomination.
Rachel Bloom Wins Best TV Actress - Musical or Comedy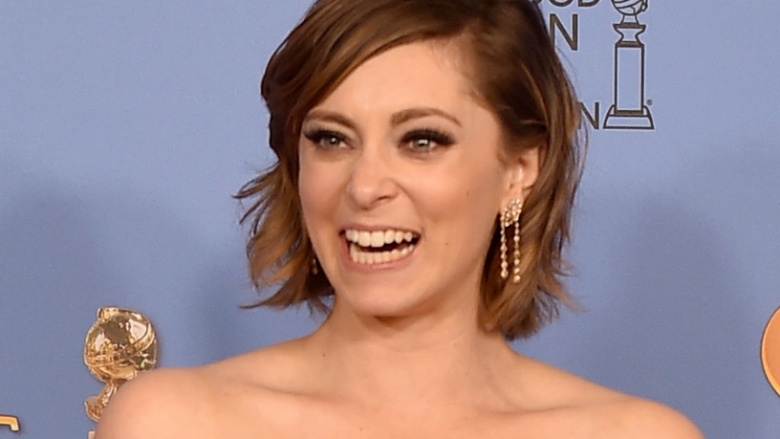 Getty Images
The Hollywood Foreign Press has a penchant for appointing new stars in new shows with a Golden Globe; see 2015's winner, Gina Rodriguez (Jane the Virgin), for reference. So, in a sense, Rachel Bloom winning for the low-rated CW comedy, Crazy Ex-Girlfriend, shouldn't be all that shocking. Still, the fact that she managed to win over the likes of Jamie Lee Curtis, Julia Louis-Dreyfus, and Lily Tomlin should still be enough to make your jaw hit the floor.
Mozart in the Jungle Wins Best TV Series - Musical or Comedy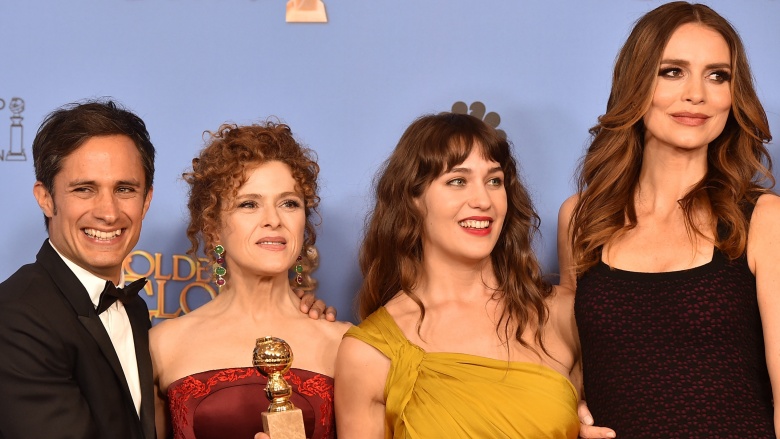 Getty Images
Huh? We're still wondering how the Amazon streaming series, Mozart in the Jungle, won Best TV Series – Musical or Comedy. With the exception of Hulu's Casual, it was arguably the least talked about show among the nominees. Plus, if they were going to go with an Amazon streaming series, you'd think they'd go for Transparent again, considering it's fresh off a rave-reviewed second season and beloved in the industry.
Lady Gaga Wins Best Actress - Limited TV Series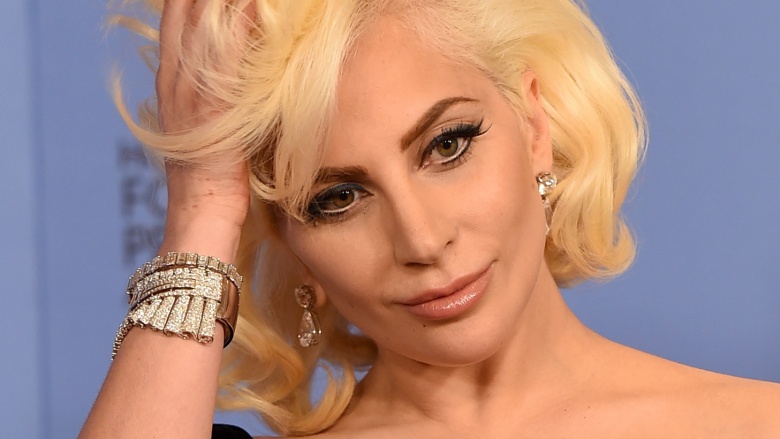 Getty Images
If the Hollywood Foreign Press could give an Golden Globe to Madonna for Evita, we guess they can give Lady Gaga one for her (limited!) performance on the limited TV series, American Horror Story: Hotel. But also no, because this was clearly the biggest case of sucking up to a star we've seen at the Golden Globes since, well, Madonna won. Gaga's performance wasn't even that well-received by critics or fans. The same went for those in the room at the Beverly Hilton . The silence in the room as Gaga walked up to accept her award pretty much said it all.
Gael Garcia Bernal Wins Best TV Actor - Musical or Comedy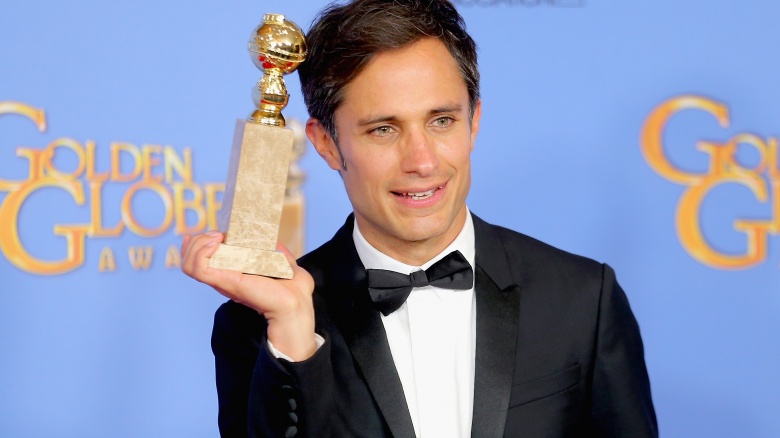 Getty Images
Going in to the ceremony, if you were to tell someone that Mozart in the Jungle would win two Golden Globe awards, you'd be laughed out of the room. But that it did when star Gael Garcia Bernal took home the Amazon streaming series' second win of the night, in the highly competitive Best TV Actor – Musical or Comedy category. Put it this way: he beat everyone from frontrunner Jeffrey Tambor to Millennial favorite Aziz Ansari. Hell, he even beat Rob Lowe. Like...whut.
Spectre Wins Best Original Song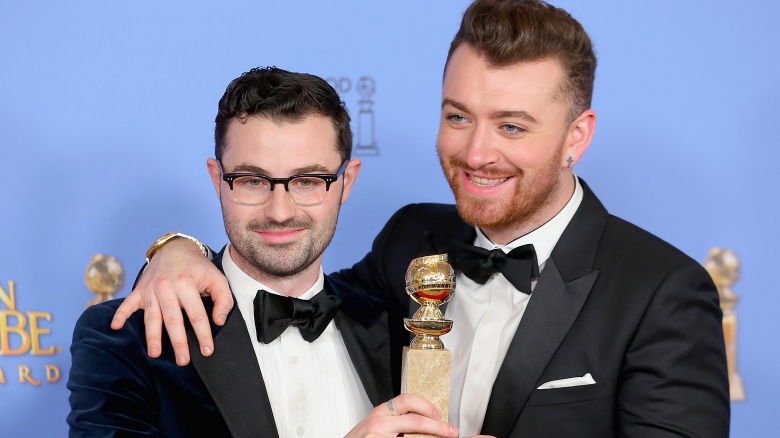 Getty Images
Most expected the team behind Furious 7's "See You Again" would walk away with the Golden Globe for Best Original Song, especially considering it was dedicated to the late Paul Walker. So, color everyone shocked when the award actually went to Spectre for "Writing's on the Wall." The win was especially surprising considering the song got pretty mediocre reviews by many, especially when compared to the franchise's previous Oscar-winning hit, "Skyfall." But, since they went for Lady Gaga, a win for Sam Smith was probably inevitable.
Wolf Hall Wins Best Limited TV Series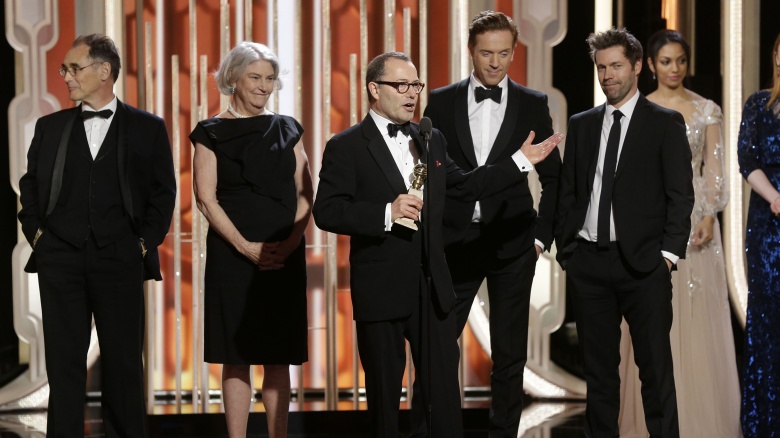 Getty Images
Wolf Hall was one of the most acclaimed limited series of 2015. Still, many considered it an afterthought when predicting the Limited TV Series category on Sunday, especially after it went empty handed at the Emmys in September 2015. Plus, it was up against Golden Globes-favorite Fargo, which many thought would be the ultimate winner. Guess the Hollywood Foreign Press wanted to try something new in 2016.