Steve-O Badly Injured In New Jackass-Style Stunt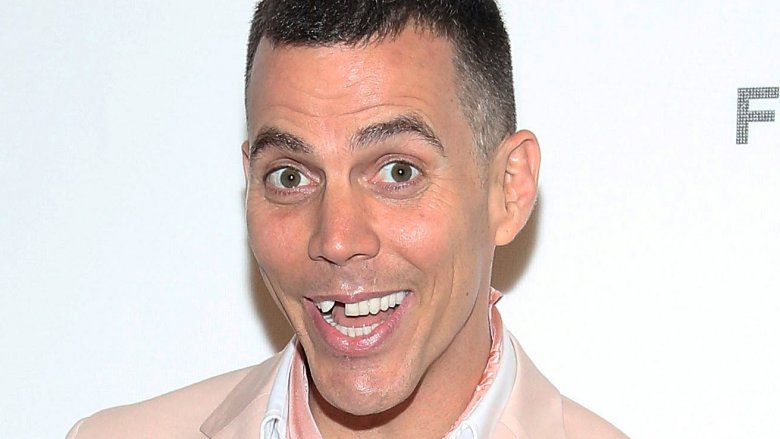 Getty Images
Jackass isn't coming back anytime soon, but that hasn't stopped Steve-O from finding new and creative ways to injure himself for audience amusement. 
In a disturbing video clip released to TMZ, the daredevil shows of his burned and blistering arms which were the result of a stunt he performed called "Fire Angels." 
He goes on to explain in a longer video posted to his YouTube channel that the stunt will be the finale of his new stand-up comedy special, directed by none other than Jackass director, Jeff Tremaine. 
For the stunt, Steve-O, who has a history of treating his body like garbage, says he did "a bunch of dumb stuff" with rocket fuel, like squatting in it, and putting a teacup full of it on his head. But his nasty injuries occurred when he laid down on a blanket full of the highly flammable powder and waved his arms like he was making snow angels as his buddies "blasted him," presumably igniting the powder. 
"I wasn't at the wheel when I made that call, like, it needed to happen. I might not have been ready to do it, and like, behind the f***ing curtain of the universe, man, angels just reached in and f***ing got me to do that, man," he says. Alrighty then. 
Later in the clip, Steve-O explains to a guy helping him change the bandages on his arms and back that he "wanted to get hurt, but not really bad," and that this was "right on the line of really bad, but not there."  
And as if considering second-degree burns to be "not really bad" doesn't seem crazy enough, Steve-O also says that as part of the stunt he drains a blister into a shot glass and drinks it, sending a cheers to the audience who witnessed the whole thing. 
Pure insanity. 
There's no release date for the special yet, so hopefully Steve-O can keep himself healthy enough to get it out there.