Is Kenya Moore Leaving Real Housewives Of Atlanta?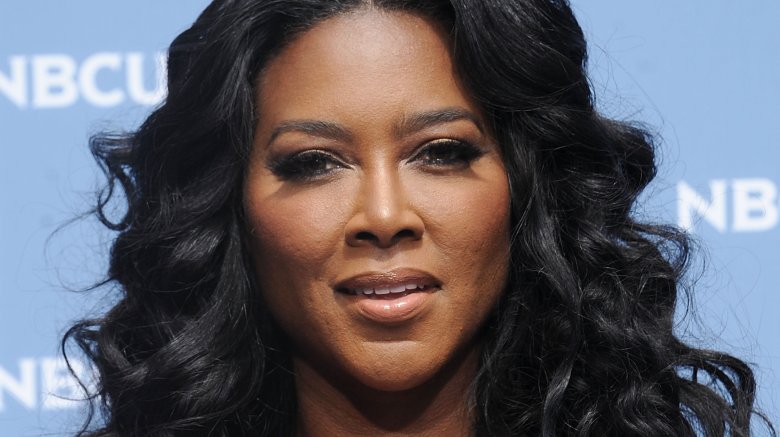 Getty Images
Uh-oh. The reality star may soon have to choose between her new husband and the show that made her famous.
TMZ reports that Kenya Moore needs to get her husband, Marc Daly, to film Real Housewives of Atlanta—or else, she may be out of a job. But, according to the celeb gossip site, Daly is not a fan of how the Bravo show portrays black men and, presumably, wants no part of it.
Moore, 46, has allegedly argued that her name is on the RHOA contract, not her husband's. TMZ notes that she's told producers that "she's waited 46 years for a loving relationship which she now has, and doesn't want to jeopardize it." But producers don't seem to care and have reportedly told Moore that if she doesn't get Daly on the show, she won't be a part of RHOA much longer.
Moore's potential boot from the show may make at least one housewife happy—Phaedra Parks. "Phaedra [Parks] would love to see Kenya get booted off the show, not having to deal with her anymore would be a dream come true," a source told Hollywood Life. "She's not just sitting back and watching this play out either, Phaedra is proactive. She's in the producers ears trying to encourage them to cut Kenya."
So, will Moore have to leave the show? We'll just have to wait and find out, but she wouldn't be the first cast member to get canned from the series. There have been many Real Housewives who secretly got fired from the show.