Bachelorette Star Marcus Grodd Engaged To Girlfriend Ally Lutar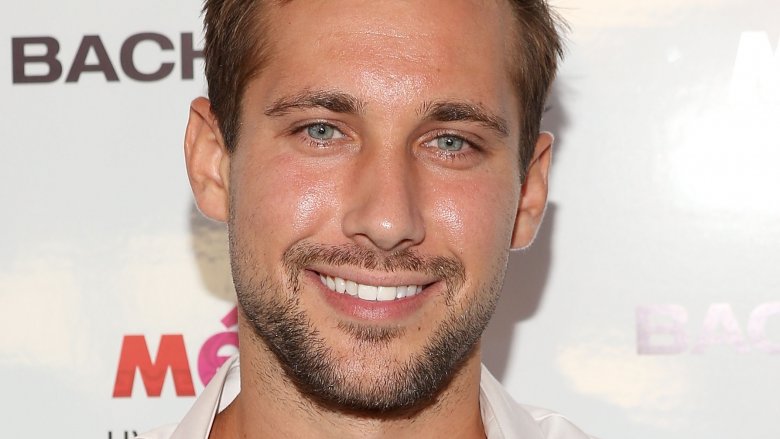 Getty Images
Congrats are in order for reality star Marcus Grodd.
Entertainment Tonight reports that Grodd, who appeared with Andi Dorfman on season 10 on The Bachelorette, is engaged to girlfriend Ally Lutar. He proposed at Lynn Valley Canyon in North Vancouver, British Columbia, Canada on May 9, 2017.
"Finding love with Ally has completely changed my world. This is the first time in my life I've been with someone that's able to build me up and make me a better man," Grodd told ET.
Grodd continued, "We work hard everyday on embracing the love that we have and reminding each other how lucky we are that we found it. We do feel the love that we found is something most people never experience. I can honestly say my soul is complete now that I found her."
According to People, Grodd brought Lutar on a mountainside hike, proposing on a bridge over a waterwall. Lutar's family, the magazine notes, was waiting at the bottom of the river with champagne, ready to celebrate the couple's engagement.
"It was truly the most incredible day of our lives," Grodd told People.
Lutar, who owns a staffing agency, shared a sweet photo of the two, barefoot, on Instagram, announcing the good news. "He even loves me when my feet are dirty," she wrote, along with a diamond ring emoji.
Grodd also posted a photo of the two on social media, writing, "Introducing my fiancé, you're my soulmate, my entire world, you were the missing piece to the puzzle of my life. Love you with my whole heart, a million times over."
This will mark the second marriage for Grodd, as he previously got hitched to his Bachelor in Paradise co-star Lacy Faddoul in 2015, though the union wasn't legally binding—and Grodd already feels quite the difference. "This experience has been so different for me, coming from a TV relationship which you feel you need to sustain to keep people happy instead of yourself," he explained to ET.
Congrats again to Grodd and Lutar!