Kendall, Kyle Jenner Sued By Photographer Over Tupac Shirts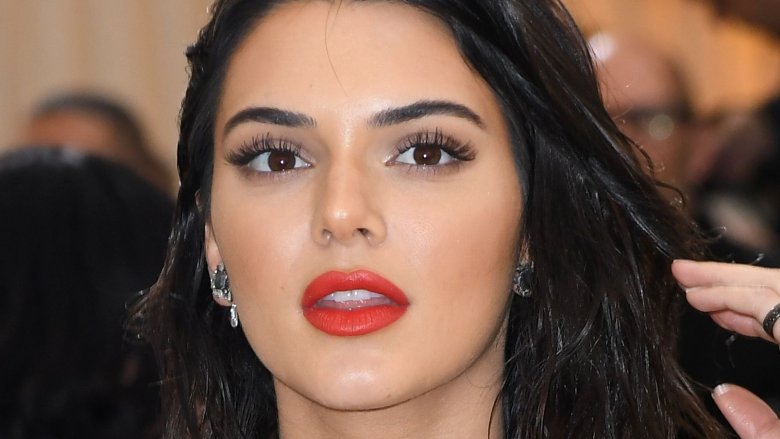 Getty Images
The Keeping Up With the Kardashians stars could be in some serious trouble.
Page Six reports that Kendall and Kylie Jenner are now facing a lawsuit after they sold T-shirts of their own images overtop of famous musicians' photos—most notably, photos of the late rapper Tupac Shakur.
Photographer Michael Miller, who took at least two photos of Tupac that were used on the shirts, filed the lawsuit against the social media stars in a Los Angeles federal court on Friday, July 7, 2017, citing copyright infringement. He reportedly claims that Kendall and Kylie never sought his permission to use the images.
"My photography is very personal and important to me," Miller said in a statement to Page Six. "When someone exploits my work without even telling me, let alone obtaining my authorization, it damages not only the value of the work but my ability to make a living as an artist. When it happens, I am left with no choice but to enforce my rights."
Miller is reportedly seeking $150,000 for each photo used.
As Nicki Swift previously reported, Kendall and Kylie have faced backlash over the past week for the shirts, sold for $125 as part of their Rap v. Rock collection on their website. The mother of the late Notorious B.I.G., Voletta Wallace, criticized the girls for profiting off of Biggie's photo without so much as asking for permission to use his image. "The disrespect of these girls to not even reach out to me or anyone connected to the estate baffles me," Wallace wrote on social media. "I have no idea why they feel they can exploit the deaths of 2pac and my Son Christopher to sell a t-shirt. This is disrespectful , disgusting, and exploitation at its worst!!!"
After Wallace and reps for rock band The Doors issued cease and desist letters to the Jenner sisters, the shirts were pulled from their website. Kendall and Kylie later released an apology, stating, "These designs were not well thought out. We deeply apologize to anyone that has been upset and/or offended, especially to the families of the artists."
Kendall and Kylie better clean up their act soon. Otherwise, it won't be long before Hollywood doesn't care about the Kardashian family anymore.