Julianne Hough And Brooks Laich Are Married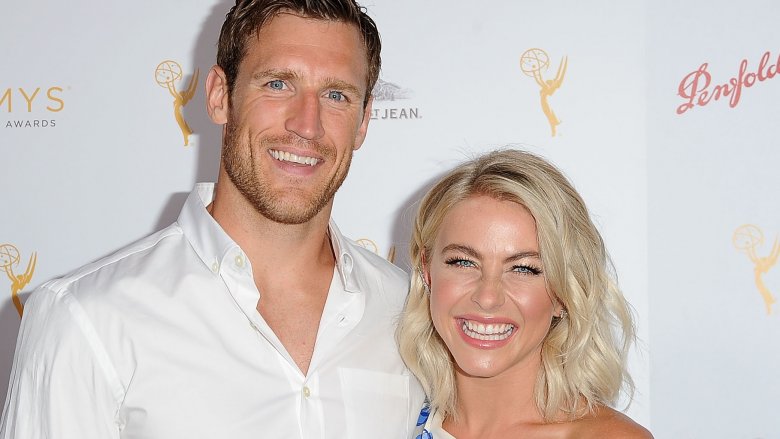 Getty Images
Dancing with the Stars beauty Julianne Hough, 29, married boyfriend Brooks Laich, 34, on Saturday, July 8, 2017, People magazine has confirmed.
The lavish outdoor ceremony included over 200 guests, ranging from actress Nina Dobrev to Breaking Bad alum Aaron Paul and Hough's brother, Derek.
"I don't think I ever really necessarily dreamed about my wedding as a kid," the blushing bride told the magazine. "But I know I will always cherish and remember it for the rest of my life."
The couple got engaged in August 2015 after dating for a year and a half, People reported. Hough told the magazine, "I never really believed in the saying 'when you know, you know,' but my whole world turned around the minute I met Brooks. It was instantaneous."
Hough was previously linked to Ryan Seacrest, to whom she dated for three years. She later admitted to Redbook that there was "nothing right" about that relationship.
"I had one foot out because I didn't want to get hurt," she confessed. "And I didn't say what was on my mind because I didn't want to ruffle any feathers. I needed to be perfect."