New Disturbing Claims Emerge In Vanessa Bryant's Lawsuit Over Kobe Crash Photos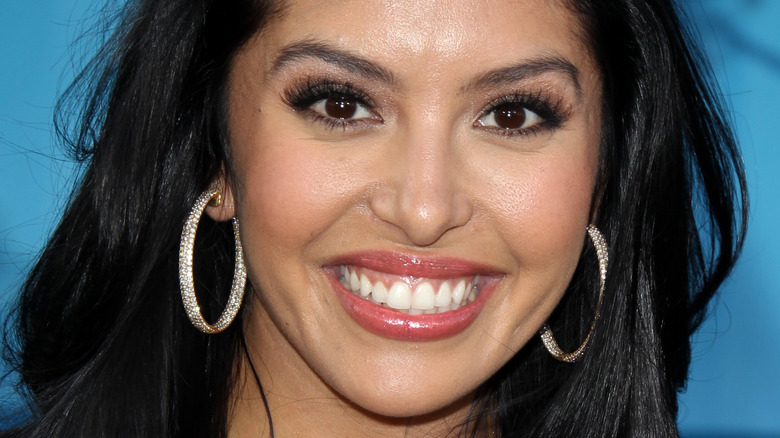 Kathy Hutchins/Shutterstock
Vanessa Bryant's lawsuit against Los Angeles County is getting serious. The widow of Kobe Bryant filed a lawsuit against the county for invasion of privacy and negligence, accusing them and the fire department employees of improperly taking pictures of her husband and daughter, Gianna, and six other victims who died in a helicopter crash in January 2020, according to USA Today. Los Angeles County had previously tried to get the case thrown out, but the presiding judge ruled in Vanessa's favor, noting that "there are genuine issues of material fact for trial."
Of the victory, Vanessa's attorney released a statement saying the case "has always been about accountability" and that they "look forward to presenting the facts to the jury." While the trial is scheduled to start in a few weeks time, new disturbing claims have emerged over officials' handling of the crash site pictures and the findings could prove to be damaging to the defendants.
Vanessa Bryant claims pictures of Kobe and Gianna were shared widely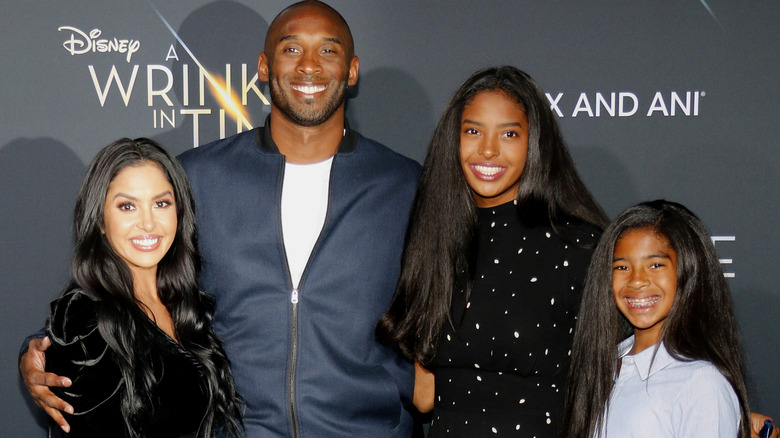 Tinseltown/Shutterstock
A month before her lawsuit is scheduled to go on trial, lawyers for Vanessa Bryant allege that photos of the helicopter crash that killed her husband, basketball star Kobe Bryant, their daughter, and several others were shared among at least 28 different Los Angeles County Sheriff's Department devices, People reported. 
In new documents filed on January 20, Vanessa's attorney, Luis Li, alleged that pre-trial evidence showed in addition to the 28 devices, "close-up photos of Gianna and Kobe's remains were passed around" among "at least a dozen firefighters, and shown off in bars and at an awards gala." Li also claimed in the legal filing that some alleged participants were "casually texting the photos to a group chat of video-game buddies while playing Call of Duty," per the New York Post. Adding insult to injury, Li alleged Los Angeles County "engaged in a cover up destroying the direct forensic evidence of their misconduct and requiring extensive circumstantial evidence to establish the full extent of that misconduct," per docs obtained by People. 
The county previously argued that the allegations were false, saying that Vanessa never saw photos of her husband and daughter, nor were they disseminated publicly, per the Los Angeles Times. However, Vanessa's attorneys maintain that they have a witness who can testify to the county's practices of taking pictures of the deceased, according to CBS News. Vanessa, along with 40 other witnesses, are set to take the stand on February 22, and the trial is expected to last about 15 days, per USA Today.