The Scandalous Way NCIS Star David McCallum's First Marriage Ended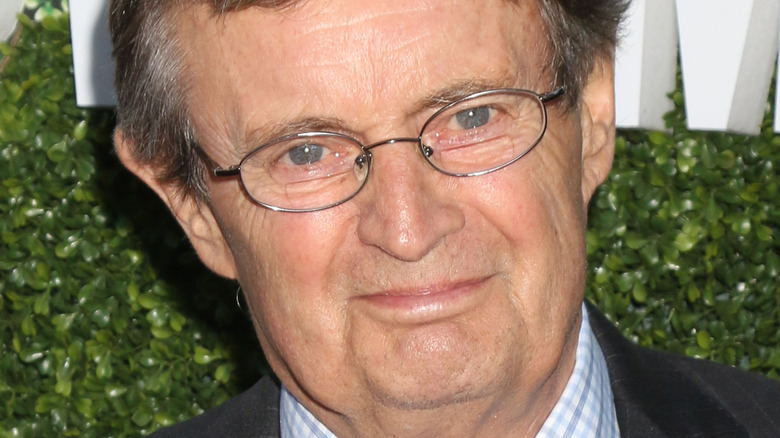 Kathy Hutchins/Shutterstock
David McCallum is a committed man. The Scottish actor, best known for his involvement in long-term projects, first gained recognition for playing the sexy, mysterious Russian agent Illya Kuryakin in the 1960s spy series "The Man from U.N.C.L.E." He continued to star on the small screen, mainly in his native United Kingdom, where he remained a household name throughout his career. But it wouldn't be until he snagged the role of Dr. Donald "Ducky" Mallard in the CBS crime drama "NCIS" in 2003 that McCallum would achieve the same level of recognition he enjoyed four decades earlier. 
His characters continued to intermingle, even if briefly. During an "NCIS" Season 2 episode, screenwriters included a nod to McCallum's old persona when they had Special Agent Caitlin Todd ask: "What did Ducky look like when he was younger?" To which Special Agent Leroy Jethro Gibbs responded: "Illya Kuryakin." McCallum displays that same stability when it comes to his personal life. 
For more than 50 years, the actor has been married to Katherine Carpenter, with whom he shares two children, according to Express. McCallum values family time above everything else — including work. Ahead of Season 16 of "NCIS," McCallum reached a deal with CBS to work in a limited capacity so he could enjoy the company of his wife, children, grandchildren, and kitty more often, he shared on Facebook. However, Carpenter isn't his first wife. Despite McCallum's best efforts, his first marriage ended with a bit of a scandal.
David McCallum's first wife left him for his co-star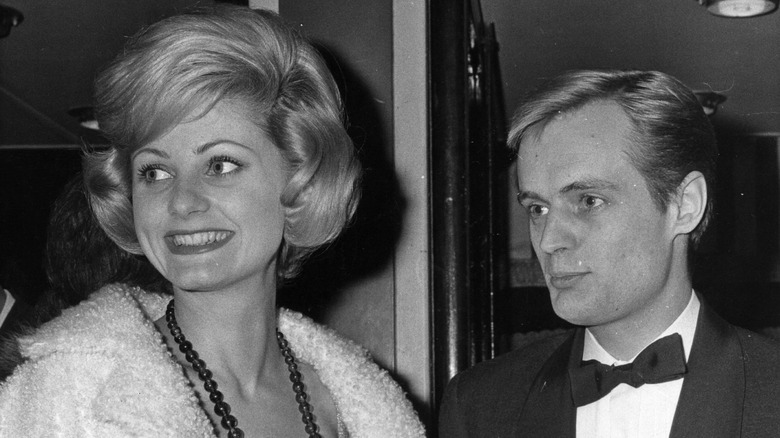 Evening Standard/Getty Images
David McCallum and British actor Jill Ireland married in 1957 and welcomed three sons, Paul, Valentine, and Jason, according to the Los Angeles Times. They met while filming "Hell Drivers" in 1956, according to TV Tropes. The film came out the same year they tied the knot, proving they fell in love fast and wanted to waste no time. About five years into the marriage, Ireland met actor Charles Bronson when he worked with her husband in "The Great Escape." On the occasion, Bronson supposedly told McCallum that he "was going to marry your wife," as Express pointed out. However, McCallum denied that was the case in a 2016 interview with the Mirror. "I have absolutely no recognition of that," he said.
Regardless of whether Bronson told McCallum of his feelings for Ireland, the fact is that the two began a romantic relationship. Ireland divorced McCallum in 1967 and married Bronson a year later, according to the Los Angeles Times. Ireland remained married to the American actor, who became her main professional partner, as well, until she died from cancer in 1990 at the age of 54, the report detailed. 
Despite the heartbreak, McCallum never resented his co-star. "I never hated him, Charlie was always a good friend," he told the Mirror. "I find that when problems come along, worrying about them and getting anxious and negative is quite unnecessary. You can solve them, usually amicably. That's what happened."
David McCallum and Jill Ireland shared another tragedy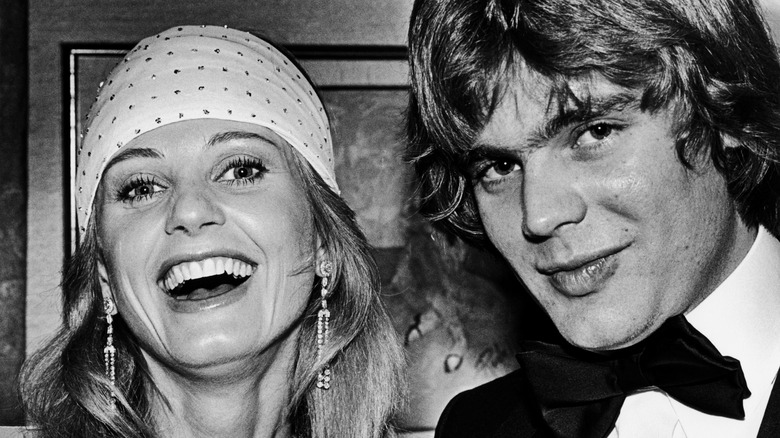 George Rose/Getty Images
David McCallum and Jill Ireland may have parted ways when she fell in love with Charles Bronson, but the British actors continued to share a bond through their children. In addition to two biological sons, Paul and Valentine, McCallum and Ireland also adopted Jason in 1962, when he was an infant, she wrote in her 1989 book "Life Lines" (via the Los Angeles Times). Jason suffered from drug addiction most of his life, a condition that ultimately took his life in November 1989, as AP News reported. Jason McCallum was found dead at home by his girlfriend, according to the Los Angeles Times. Autopsy results showed the 27-year-old had both ingested and injected drugs that led to an accidental overdose, the AP reported.
Jason suffered from addiction to heroine, cocaine, morphine and alcohol since his teen years, according to the AP. "My abiding regret is that I wasn't there for him during the time leading up to his death," McCallum told the Mirror in 2017. McCallum moved from California to New York after he and Ireland divorced, making staying connected with his sons harder, the Mirror detailed. 
Ireland wrote about her son's struggles in her book, explaining that Jason was born addicted to drugs, according to the Los Angeles Times. When her son died, Ireland believed he was sober. "I hate drugs. Jason had shown signs of being on the road to recovery," Ireland said in a statement (via Los Angeles Times).
If you or anyone you know is struggling with addiction issues, help is available. Visit the Substance Abuse and Mental Health Services Administration website or contact SAMHSA's National Helpline at 1-800-662-HELP (4357).