Newlyweds Producer Reveals New Insight About Jessica Simpson, Nick Lachey's Marriage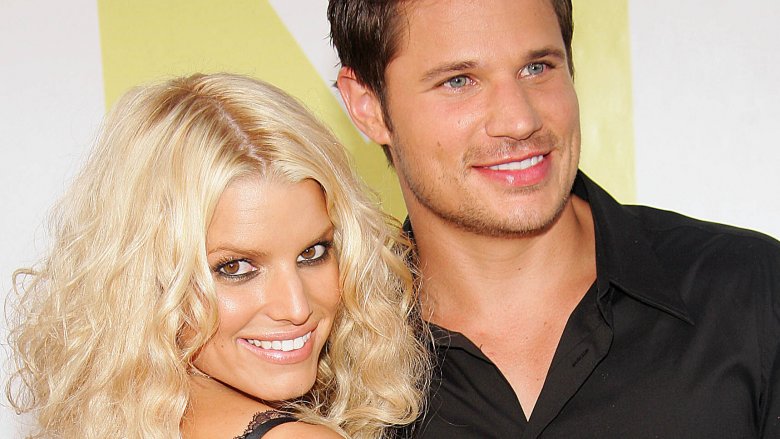 Getty Images
Sounds like Jessica Simpson and Nick Lachey had marital problems long before anyone realized it.
In a new interview with Complex, Sue Kolinsky, a producer on the MTV reality series Newlyweds: Nick and Jessica, opened up about the famous former couple's issues.
"You could feel there was tension between the two of them," Kolinsky recalled. "They were very different people."
She explained, "He was a blue-collar guy — he did a lot of things himself, like he and his brother [Drew Lachey] would build things. He was frugal, and she had excessive taste."
"In the end they weren't suited for each other," Kolinsky went on. "The only thing they really had in common was their music. She was really young; I think he's seven years older than her. He wanted a family, and her father thought maybe she was too young. Her father was very involved in her life."
Kolinsky also denied that Simpson was just putting on a "dumb blonde" act, claiming that the scenes read very true to her—especially that infamous chicken or tuna moment. "There were times when we were like, 'Hm, does she really not know what this means?'" Kolinsky told the magazine. "I truly believe the whole 'chicken & fish' situation was accurate. She really did not know."
After marrying in 2002, Lachey, 43, and Simpson, 37, divorced just three years later in 2005. Since then, both stars have gone on to remarry (Simpson to football player Eric Johnson and Lachey to TV host Vanessa Minnillo) and start families of their own.
Still curious as to why Lachey and Simpson couldn't go the distance? Here's the truth behind their divorce—and it's not pretty.