Big Bang Theory's Melissa Rauch Announces Pregnancy, Reveals Past Miscarriage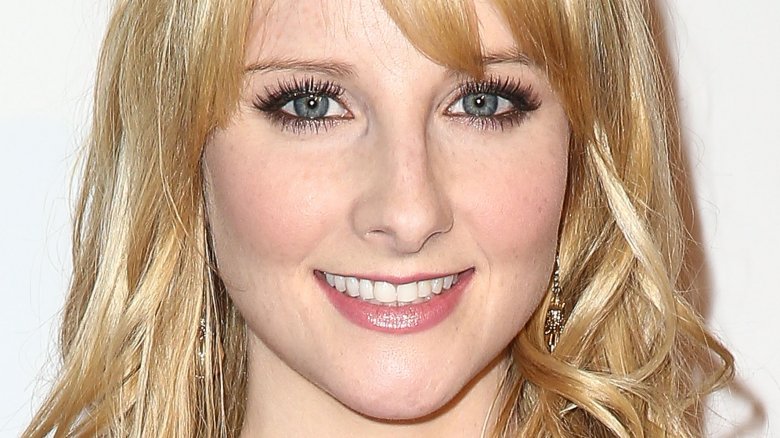 Getty Images
The 37-year-old actress is expecting!
In an essay she penned for Glamour, Melissa Rauch, known for playing Bernadette on The Big Bang Theory, announced that she is pregnant. And while the news is, of course, wonderful, she admits that she's more than a little nervous, as she'd previously suffered a miscarriage.
"Here is the only statement regarding my pregnancy that doesn't make me feel like a complete fraud," she wrote. "Melissa is expecting her first child. She is extremely overjoyed, but if she's being honest, due to the fact that she had a miscarriage the last time she was pregnant, she's pretty much terrified at the moment that it will happen again."
Noting how heartbreaking the experience was for her, she continued, "The miscarriage I experienced was one of the most profound sorrows I have ever felt in my life. It kickstarted a primal depression that lingered in me."
Rauch, who is married to screenwriter Winston Beigel, added that the miscarriage "has changed [her] forever," but she's learned to accept its impact. "I know it's made me grateful for every moment of my current pregnancy, and I hope it will make me a better mother in some capacity when I can finally hold the child that has been in my heart in my arms," she continued in her essay. "Although I can't categorize these lessons of humble appreciation and gratitude as 'reasons for this happening,' I will consider them a silver lining."
"So, to all the women out there who are dealing with fertility issues, have gone through a miscarriage or are going through the pain of it currently, allow me to leave you with this message: You are not alone," she concluded. "And, it is perfectly OK to not be OK right now."