Chelsea Handler Pens Emotional Tribute To Late Brother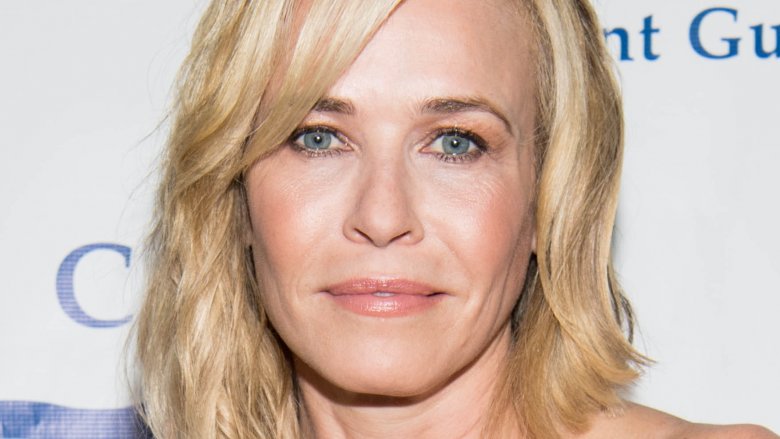 Getty Images
The Netflix talk show host got real on Instagram.
On Tuesday, July 11, 2017, Chelsea Handler took to social media to honor her late brother, Chet Handler. Sharing a photo of Chet and a picture of a young Chelsea in the snow with her brother, the 42-year-old penned an emotional caption, highlighting what she's learned from his passing.
"33 years ago this month my brother Chet died," she wrote. "He was 22, and the oldest of 6 kids. We were never 6 again. Only 5. The number was never the right number again."
She continued, "But, because of that day, I learned how to live and love and laugh and to: Show up Stand up Love up Argue Fight Make up Show up again."
But Chelsea wasn't finished yet. Listing other things she's learned from the experience, she went on, "Go to bat for people. Tell them you love them. Defend your friends. Stand up for yourself. Give away the things you have in excess. Give away the things you love the most."
"This is the only chance we get," she concluded. "Make it count. Live a little."
Entertainment Tonight notes that a number of other celebrities commented on Handler's post, praising the comedian for her honesty and vulnerability.
Jessica Chastain, whose sister committed suicide in 2003, wrote, "This is such a beautiful tribute to him. My sister taught me the same things."
American Horror Story star Sarah Paulson commented, "Chelsea Handler, important and so moving."
"So beautiful," Katy Perry wrote.
Chelsea previously opened up about her brother's death in a 2016 interview with People. After Chet fell off of a cliff while hiking in Jackson Hole, Wyoming in 1984, her family struggled to deal with the loss. "My parents were so lost in their grief, they were unavailable. That experience was a defining moment in my life," Chelsea told the magazine. "That's when I realized you can't ever really depend on anybody. They could die at any moment. But even if they didn't die, those you love the most may not be there for you when you need them."
Kudos to Chelsea for being so open about such a tragic event in her life.