The Truth About Mark Harmon's Sisters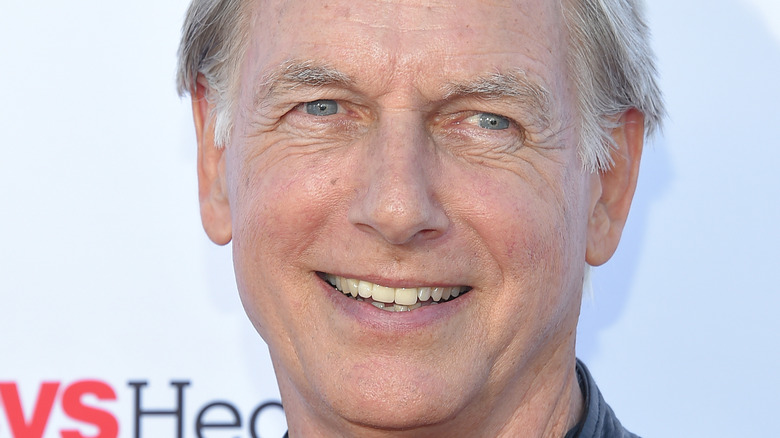 DFree/Shutterstock
Mark Harmon has been on screens big and small for decades. While the "NCIS" star could have been a pro sports star, he traded his footballs for forensic files. It should be no surprise that Harmon was gifted with myriad talents though. His father Tom Harmon was a Heisman trophy-winning football hero after playing for the Michigan Wolverines, and his mother Elyse Knox was a pinup girl as well as a fashion designer and model, according to Outsider.
All the while, Mark didn't realize his folks were famous as a kid. He told TV Insider, "My parents kept things real. I had no idea they were famous. In fact, it didn't hit me until one day when I was riding in the car with my father in Ann Arbor, Michigan ... and we stopped at a crosswalk. Suddenly we were surrounded by people who recognized my dad and were really thrilled to see him." 
Mark is the baby of his family, with two older sisters to his humble, yet famous, parents. So what have his sisters been up to? Have they reached fame as well?
Kelly Harmon is a former actress turned designer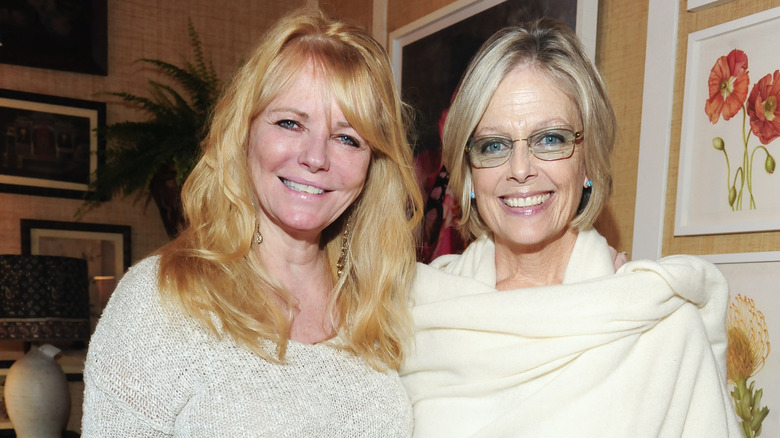 Amy Graves/Getty Images
Like her brother Mark Harmon, Kelly Harmon (or Kelly Jean Harmon) took to television as an actress. She has 14 acting credits to her name, the longest being a stint as Sunny Hayward in "Bay City Blues," not to mention her longtime work in commercials for Tic Tac mints. She also worked as a costumer on "Top Chef Masters" in 2010.
According to Showbiz Cheatsheet, "Bay City Blues" didn't do well after it premiered. Only four of the eight filmed episodes aired before it was canceled. "Bay City Blues" was about a minor league baseball team with all kinds of players, including old major leaguers coming back to the game and rookies dead-set on achieving success.
Now, Kelly spends her time working in interior design spaces, per her website, Kelly Harmon Designs. According to her biography, she is an "internationally noted designer" whose style "combines strong elements of country simplicity intriguingly integrated with period antiques." Her work has been featured in publications such as House Beautiful, House & Garden, and Town and Country.
Kristin Harmon was on a major television series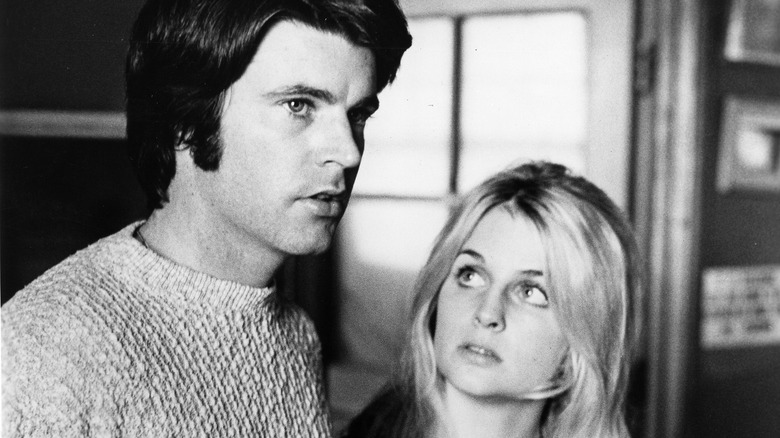 Michael Ochs Archives/Getty Images
None of the Harmon children roamed far from the acting tree, as even Kristin Harmon, aka Kristin Nelson, spent time performing for television. The most notable role of her eight acting credits is that of Kris Nelson on "The Adventures of Ozzie and Harriet." She was on the show after meeting Ozzie and Harriet's son Ricky Nelson, whom she later married, per People.
"At first we were in it together," she told People of her marriage for a 1987 cover story. "I tried to be one of the guys, to fix the marriage by going on the road and being involved in road stuff that is really not good for anyone." She told her family there were drug problems at play. Kristin continued to use drugs and drink, and eventually went to live with Mark Harmon and his then-wife Pam Dawber before her divorce. After Ricky, his then-fiancee Helen Blair, and five of their road company later died in a plane crash, Kristin continued to spiral. Her brother encouraged her to go into rehab. 
Following her rehab stint, she went on to marry director and producer Mark Tinker in 1988, but they divorced in 2000. Kristin was also an accomplished artist. John F. Kennedy purchased her painting "When the Kennedys Were in the White House," per Showbiz Cheatsheet. Kristin was living in Sante Fe, New Mexico when she died of a heart attack in 2018.