Kourtney Kardashian Shares 'Technology Rules' For Her Kids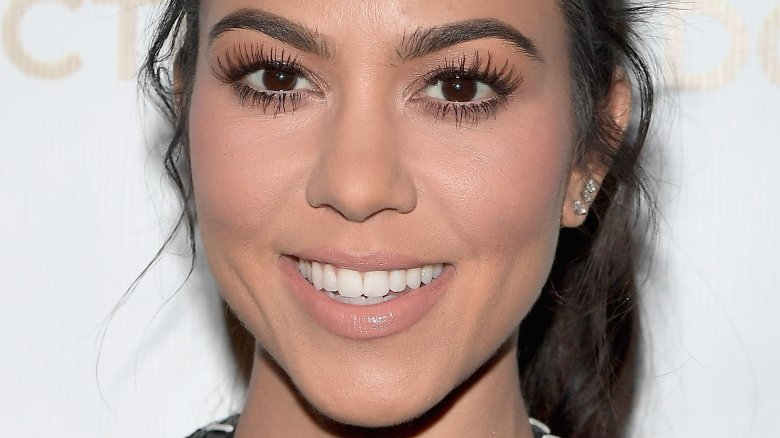 Getty Images
Kourtney Kardashian is an open book when it comes to her parenting style — which includes restricting the amount of technology her kids consume. 
As Entertainment Tonight reported, the Keeping Up With the Kardashians reality star opened up about the "technology rules" she has for her three adorable children — Mason, 8, Penelope, 5, and Reign, 2 — on her personal app on Tuesday, July 11, 2017.
To promote the post, titled, "How I Feel About Technology for My Kids," Kardashian took to Instagram. Posting a cute photo of her kids, whom she shares with ex Scott Disick, she simply wrote, "our technology rules...on my app."
As the 38-year-old mom of three began, she admitted, "It's tough to know what's best for our kids when it comes to technology." She then launched into how her children's relationship with technology, stemming from her own developing parenting decisions, has changed over the years.
"Now that all my kids are over the age of two, I do allow them limited time to play video games and watch television," she explained. "We have a game room, so I allow 30 minutes of video game time during the week and an hour on the weekends."
Although her young kids "don't really play with iPads at all" anymore, the super mom revealed, "We used to let them use iPads at restaurants." As Kardashian went on, "Rules evolve as kids grow and we learned that didn't always work for us. We want to be able to communicate and have conversations with the kids while eating together — so we try not to have TV or iPads out during breakfast, lunch or dinner."
But at bedtime, these screens are completely ditched for quality family time; namely, snuggling and reading bedtime stories. "[We] never have iPads during this time (which the kids don't even miss, since they love our reading routine)."
However, Kardashian was quick to note that these are simply the rules that work best for her family and admitted they may not be for everyone. "Every family is different, but these rules work for us!" she said.