Everything About Bristol Palin's Second Baby Daddy
Back in March, Bristol Palin announced on her blog that she was engaged. The lucky guy was Sgt. Dakota Meyer, Marine and Medal of Honor recipient. But two months later, just five days before the wedding was supposed to take place, Bristol called it off. Meyer had left a little something behind, though, since we found out in June that Bristol was pregnant with a daughter she is going to name Sailor. So just who is the man who fathered the abstinence advocate's second out-of-wedlock child?
He Is Seriously Brave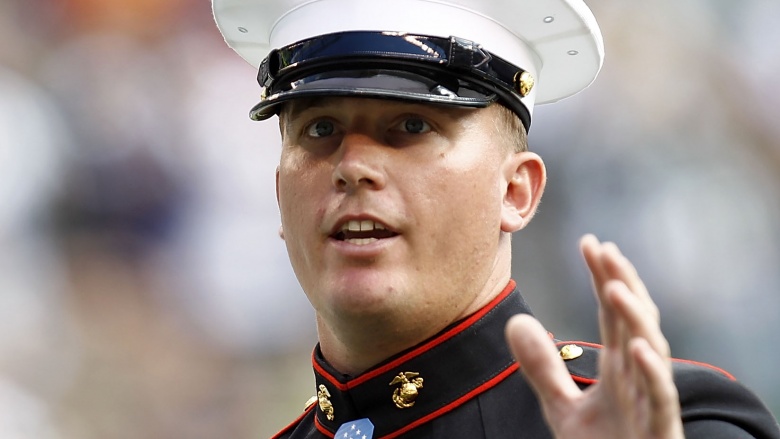 Getty Images
No matter what you think of the Palins or the wars in Iraq and Afghanistan, it's hard to argue that Meyer isn't one heck of a soldier. While on his second deployment in 2009, Meyer's squad was ambushed. While under enemy fire, he personally evacuated 12 wounded servicemen, rescued another 24 from what the military determined was "likely death," and recovered the bodies of four soldiers who died during the fight.
He Received The Highest Military Honor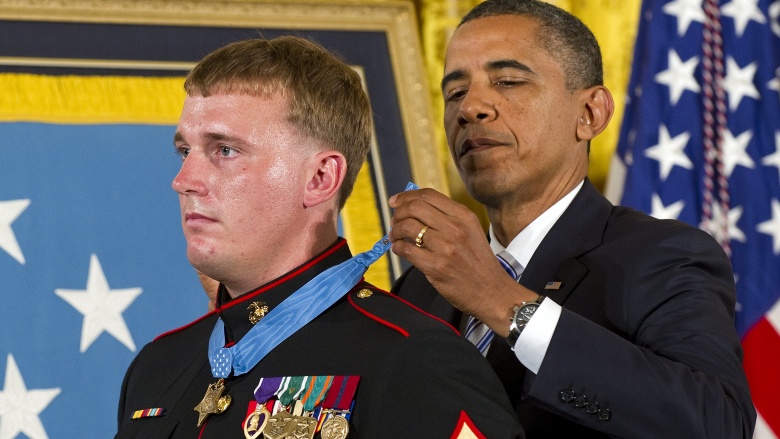 Getty Images
For going so above and beyond the call of duty in an active war zone, Meyer was nominated for the Medal of Honor. The medal is the highest military honor possible, even better than a Purple Heart. That makes it unbelievably rare to receive. According to CNN, Meyer was only the third living recipient to be awarded one for actions in either Iraq or Afghanistan.
It Didn't Change Him
Getty Images
After Meyer returned home he got a job in construction. And it was there that President Obama's staff tried to get ahold of him to tell him about the great honor he was going to receive. But according to the LA Times, the person on the other end wasn't impressed, and told them to call back during Meyer's lunch break. When Meyer finally did get to talk to the President, he asked if they could share a beer before the ceremony.
He's Gone Through Some Bad Times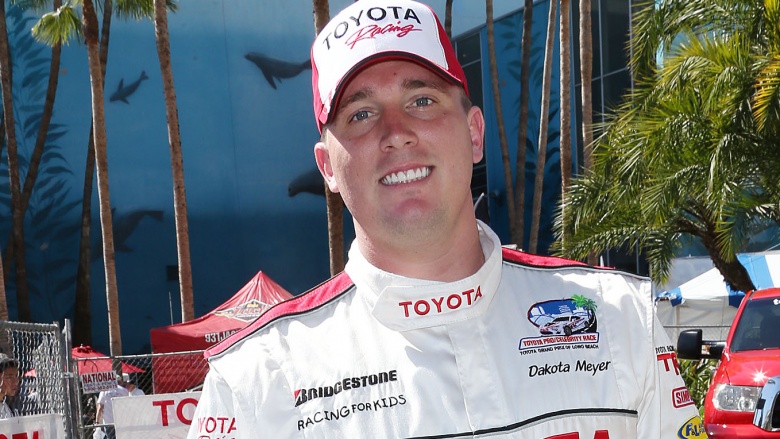 Getty Images
Even before getting mixed up with the Palin family, Meyer had his share of difficulties. In his autobiography, he reveals that a year after the battle that made him a hero he attempted to kill himself. Fortunately, the gun was unloaded, and he sought help for post-traumatic stress. But in 2011, Meyer had to sue a former employer for costing him a job after they made fun of his Medal of Honor, called him mentally unstable, and claimed he had a drinking problem. The case was settled out of court.
He Dabbled In Reality TV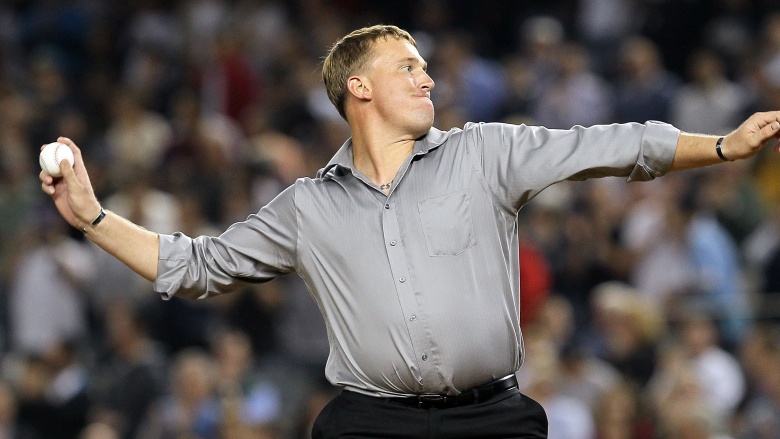 Getty Images
In 2013, Meyer participated in the fourth season of Maximum Warrior, a reality show that pitted special ops operatives against each other and pushed them to their limits. Meyer finished fourth in the completion. A year later, he flew up to Alaska to appear on Sarah Palin's short-lived show Amazing America. It was there that he met Bristol and they fell in love.
He's Been Married Before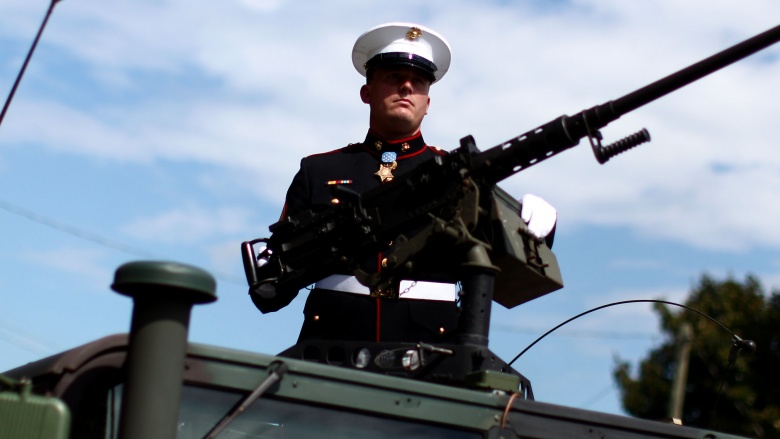 Getty Images
No one knows for sure why Bristol called off the wedding so suddenly, but there is one good theory out there. A few days before it was canceled, a friend of Meyer's ex-wife took to Facebook and asked him why he was trying to "hide" his first marriage. When the Daily Mail contacted Bristol's representative, he said it was the first he had heard of the marriage. Was it the first Bristol had heard as well? The divorce was finalized in 2010, so there was no overlap of the relationships, but learning he had tried to hide something so major from his past might explain why she backed out so suddenly.
He Went To His Wedding Alone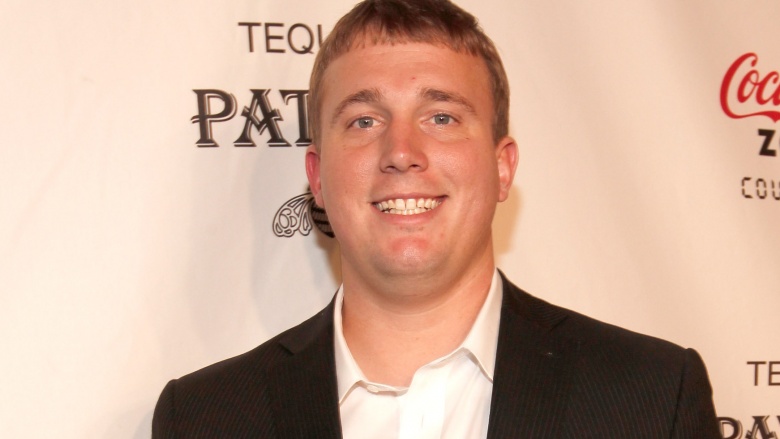 Getty Images
Despite the fact that he had basically been left at the altar, Meyer and his family still held a party on the day the wedding was supposed to take place. While Bristol stayed away, Sarah Palin attended and some photos circulated that appeared to show her cornering and yelling at Meyer, making us even more curious about just what he could have done wrong.
He's Ready To Kick ISIS's Butt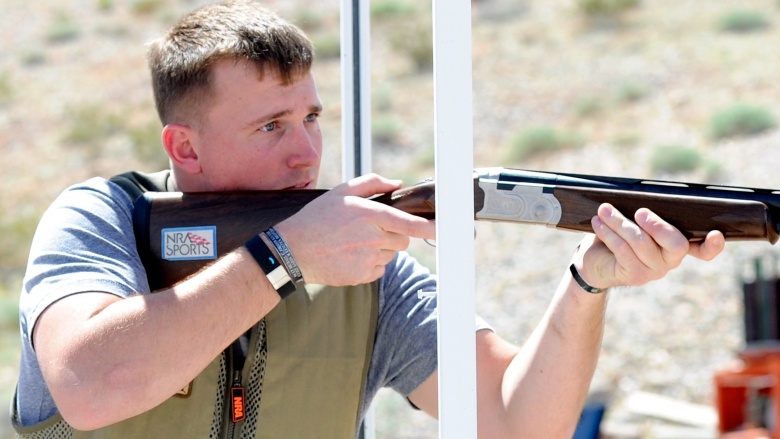 Getty Images
After the 2015 attacks in Paris, Meyer went on Fox to announce that he was prepared to "crush" ISIS if they attacked America. He went on to say that he believed they would "kill everyone" and that no amount of money could keep you safe. And despite requesting to hang out with him over a cold brew, Meyer doesn't think President Obama takes the threat seriously enough.