Dolly Parton Shares Rare Glimpse Into Her Everyday Life With Husband Carl Dean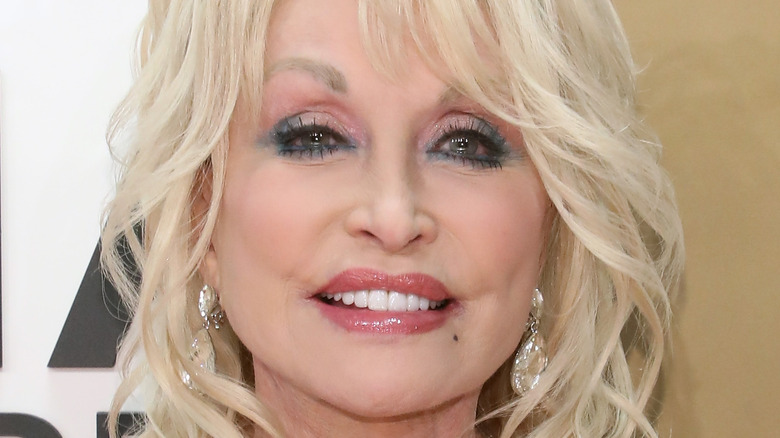 Taylor Hill/Getty Images
As the old saying goes, the way to a man's heart is through his stomach. 
"Backwoods Barbie" crooner Dolly Parton has been notoriously private over the years when it comes to her husband, Carl Dean, but she has given us a few rare glimpses of their dynamic every now and then — including what a regular date night looks like for the married couple. "Well, we do different things, like go to Taco Bell and drive through... Carl and I have a little camper, a little RV, and we're always driving through fast-food restaurants to get our stuff, so that's one of the things we do," Parton told an audience member during a SiriusXM Town Hall with Andy Cohen in May 2016. "We just do whatever feels happy and comfortable for us. It's hard for me to get him to dress up to go out to a nice dinner because he's just a country boy and hates that stuff... We just do whatever's good, we have a good time," she added.
Recently, however, Parton gave her fans yet another glimpse into what life looks like at home with Dean...
Meal time is a team effort for Dolly Parton and Carl Dean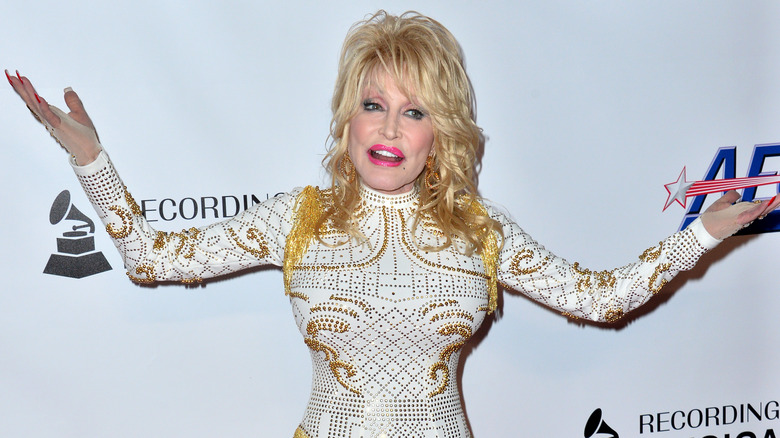 Featureflash Photo Agency/Shutterstock
I cook and you clean!
While it's certainly no surprise that iconic singer and songwriter Dolly Parton knows her way around the recording booth, fans might be surprised to know that she also knows her way around the kitchen. On the heels of announcing her new line of southern-style cake mixes with Duncan Hines, Dolly sat down for an interview with People to dish on all things cooking. "I have five sisters, and they all cook, but I'm the only one that everybody says my dumplings taste just like Mama's. To me, that's the greatest compliment ever," Parton proudly declared. But make no mistake about it — that doesn't mean she's super enthusiastic about the cleanup process afterward. Lucky for her, that's where her husband of more than 55 years, Carl Dean, comes in. "I'm a messy cooker, and he's good about cleaning up for me and keeping the stuff cleaned up around me," she confessed. "But sometimes I don't want anybody around, so I'll just say, 'Why don't you go to the den, I'll clean this up later or you can help me later.'"
Sounds like a pretty good compromise to us!