Stranger Things' Shannon Purser Reacts To Surprise Emmy Nomination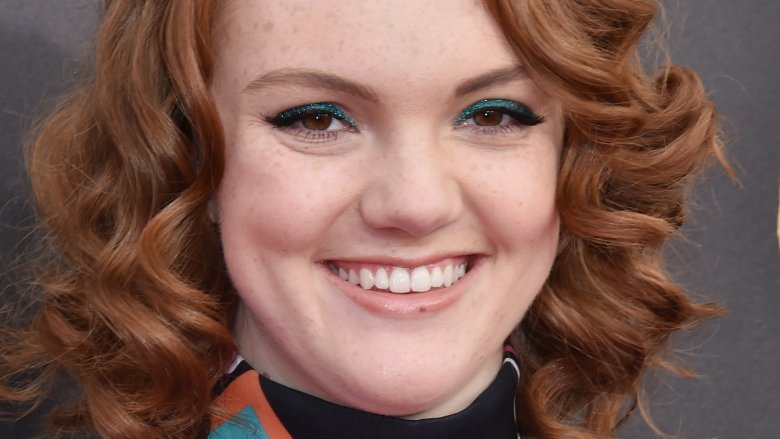 Getty Images
Finally—there's #JusticeForBarb!
On Thursday, July 13, 2017, the 2017 Emmy nominees were announced—and Stranger Things actress Shannon Purser snagged a surprise nomination for Outstanding Guest Actress in a Drama Series. In a phone interview with Entertainment Tonight, the 20-year-old revealed just how ecstatic she was to receive the good news.
"I don't see how it could get much better than this, for sure," said Purser, who starred as fan favorite Barb on the Netflix show. "It's been really sweet to see how many people are excited and you know, encouraging me. So yeah, it's incredible."
Purser also told ET that she was completely surprised by the nom, as she was on a flight to Vancouver to film Riverdale, on which she plays Ethel Muggs, when the nominees were announced. "I turned on my phone and all these text messages and posts and tweets started flooding my inbox," she recounted. "I found out on a plane, and I was trying to keep my cool, because I'm stuck in this tiny space with like, a couple hundred other people. It's crazy!"
"My brain just kind of shut down. There are no words," she continued. "I just didn't expect it in a million years."
Though the success Purser's received since Stranger Things could intimidate many young actors, Purser sees her early accomplishments as a step in the right direction—and rightfully so.  "I mean, honestly, it's a little bit scary, but I think it's kind of a good thing," she said. "It really gives me some faith in myself and my abilities and it's incredible. It really is such an honor, and it's kind of the cliche, but even to be nominated is such an incredible thing. I think it really kind of just helps invalidate some of the insecurities I've had about my abilities. It's really just incredible."
She concluded, "I just feel very honored."
Purser's up against a number of big names in her Emmy category. Her competition includes Alexis Bledel (The Handmaid's Tale), Laverne Cox (Orange Is the New Black), Ann Dowd (The Leftovers), Cicely Tyson (How to Get Away With Murder), and Alison Wright (The Americans).
The 69th Emmy Awards, hosted by Stephen Colbert, will air live on CBS at 8 p.m. on Sept. 17.