The One Event That Brought Prince Charles And Princess Diana Closer Together Before Marriage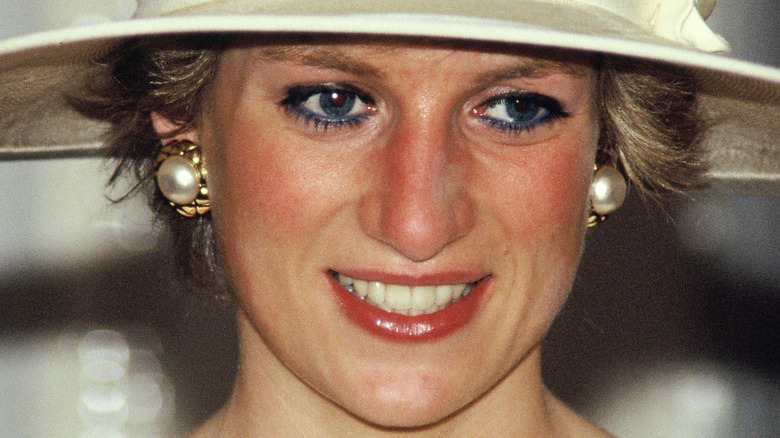 Georges De Keerle/Getty Images
With the global press capturing every small move they made for nearly two decades, it's no secret that Prince Charles and Princess Diana never got their happily ever after. In 1995, 14 years after they married as 750 million people watched on their TV screens — and one year prior to their highly publicized divorce — Princess Diana famously made a comment about her husband's affair with Camilla Parker Bowles, saying her marriage was "a bit crowded" being "there were three of us." With their divorce in August 1996 and Diana's heartbreaking death a year later, their tragic love story didn't end how adoring followers around the world would have ever wanted for the prince and princess, according to BBC.
But the beginning stages of their tumultuous relationship still captures hearts and minds today and it's a good thing the royal pair ended up getting together, as Princess Diana wasn't so impressed with her personal prince in the beginning, having once said, "God what a sad man," about Prince Charles at the time of their initial romantic spark, according to Reader's Digest. But, if Diana's first impression of Charles was relatively lackluster, how did the two ever end up tying the knot?
What did Diana first think of Prince Charles and how did they initially meet?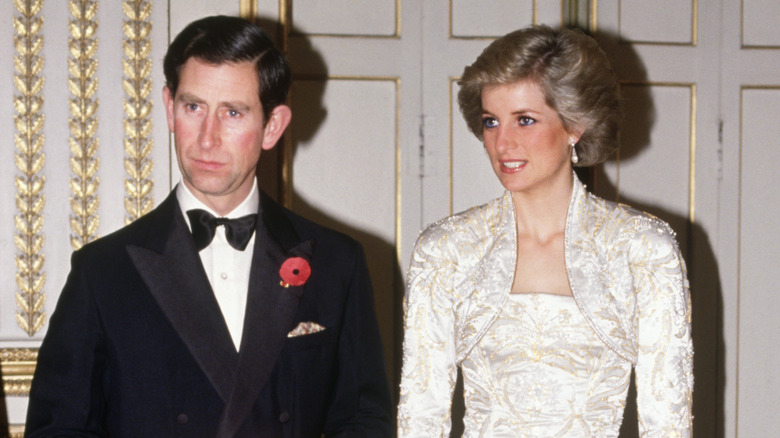 David Levenson/Getty Images
In the late 1970s, Prince Charles first met his future bride, Lady Diana Spencer, when she was still a teenager and the prince was dating her older sister, Sarah Spencer, according to Insider. The prince was dating Diana's sister as an attempt to move on from his ex-girlfriend (and now-wife) Camilla Parker Bowles, whom he'd been seeing for multiple years prior to being introduced to Diana. Of course, their relationship didn't last, as Time reported that Sarah once told Woman's Own she couldn't see a future with Prince Charles, saying she "wouldn't marry anyone I didn't love whether he were the dustman or the King of England," once again leaving Charles a royal bachelor.
Prince Charles has opened up about first meeting Princess Diana when she only 16 years old in 1977, remembering the future People's Princess as "very jolly and amusing and attractive" — but the initial reaction wasn't reciprocated. 
Princess Diana recalled thinking the prince was a "sad man" and being "so unimpressed" the times she encountered him as a teenager. It wasn't until nearly two years after Prince Charles' relationship with Princess Diana's older sister had swiftly come to an end that the pair reconnected in light of a tragic event and began their legendary romance.
Princes Charles and Princess Diana got together after his close family member was murdered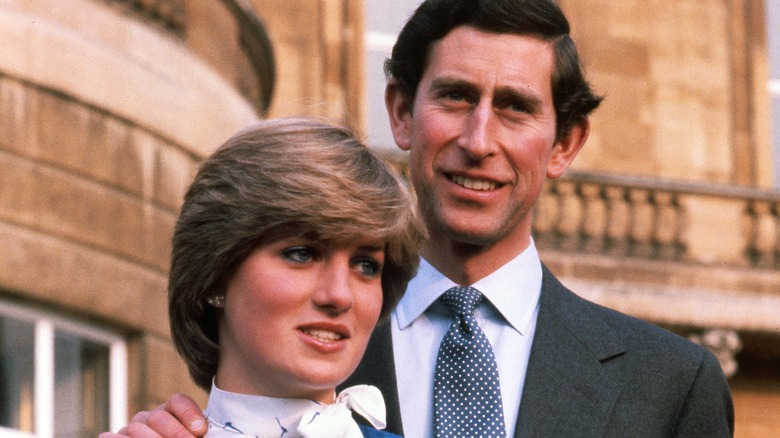 Anwar Hussein/Getty Images
Lady Diana Spencer and Prince Charles reconnected through a mutual acquaintance about two years after his relationship with her eldest sister, Sarah Spencer, fizzled. And according to Harper's Bazaar, the royal couple only met in person 13 times before the prince proposed marriage, with one of the first being at the funeral of Prince Charles' relative and mentor Lord Louis Mountbatten, also known to Charles as "Uncle Duckie," who was assassinated in 1979. In the documentary "Diana: In Her Own Words," released in 2007, Princess Diana recalled being invited to stay in Sussex to attend the lord's funeral and spoke to Charles while attending, saying, "It's pathetic watching you walking up the aisle with Mountbatten's coffin in front, ghastly, you need someone beside you." 
Diana also remembered Charles being "smitten" and "all over her" during their romantic flare at the funeral, noting that the prince "leapt upon me and started kissing me and I thought, urgh, this is not what people do." After that, she had a change of heart and recalled him "following her around like a puppy" for the rest of the evening, even leaping in for a kiss or two, according to Reader's Digest. She claimed the "the thrill was so immense and intense" following their sudden romantic connection after Lord Mountbatten's murder, saying the prince would "ring" her on the phone and it "would drive the other three girls in my flat crazy." Who knew such a tragic loss would beget one of the most iconic pairings of our time.