Report: R. Kelly Accused Of Holding Women Against Their Will In Abusive 'Cult'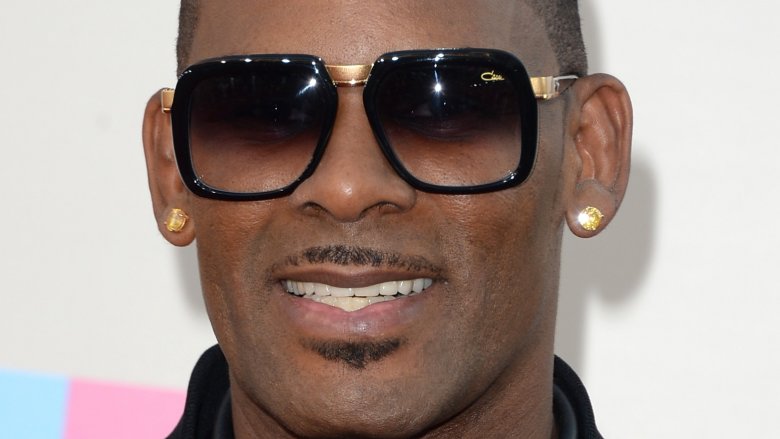 Getty Images
According to a report by BuzzFeed News published on July 17, 2017, three sets of parents have come forward and accused the "Ignition" singer of holding their young daughters against their will in a "cult." Three former members of R. Kelly's entourage corroborated the parents' statements, adding details of their own.
Kelly's former personal assistant Cheryl Mack described her former boss as "a master at mind control" and "a puppet master."
The young women in question were reportedly brought to Kelly by their parents who wanted to help their children find success in the music industry. Kelly then allegedly "brainwashed" them. 
The women's parents and Kelly's former associates told BuzzFeed News that Kelly keeps six women, ranging from 18 to 31 years old, at both his Atlanta, Ga. and Chicago, Ill. homes. He reportedly takes away their cell phones, replaces them with new ones for strict communication with him, forbids them from contacting family, and requires them to ask permission before they can leave the premises. The report also alleges that Kelly forces the women to call him "daddy," films any sexual activity, and abuses the women both physically and verbally.
Kelly, 50, also reportedly controls nearly every aspect of the women's lives—telling each one what to eat and how to dress.
Variety notes that Kelly's been accused of sexual misconduct in the past. In 1994, he married the late singer Aaliyah, who was just 15 years old at the time. It was later annulled, but the trial took over six years. In 2008, Kelly was acquitted of 14 charges of child pornography after a six-year trial, which largely focused on a video allegedly showing Kelly having sex with his 14-year-old goddaughter (via Business Insider).
BuzzFeed News adds that Kelly's also faced "a dozen or more civil lawsuits" over the years—all of which have reportedly been settled out of court for a cash payment after accusers signed nondisclosure agreements.