Dark Secrets The Cast Of 7th Heaven Tried To Hide
Airing more than 200 episodes over 11 seasons, 7th Heaven is one of the most successful family dramas in TV history—not to mention one of the earliest and biggest hits for both the WB and the CW. The show consistently delivered low-stakes character drama revolving around the kind and compassionate Reverend Eric Camden (Stephen Collins), his wonderful wife Annie (Catherine Hicks), and their brood of five (and later seven) kids, as well as their many friends, parishioners, and, of course, people in need. It's about as wholesome and squeaky-clean as TV gets, but how wholesome and squeaky-clean were the lives of 7th Heaven's cast members off-screen?
Collins blindsided his wife with divorce papers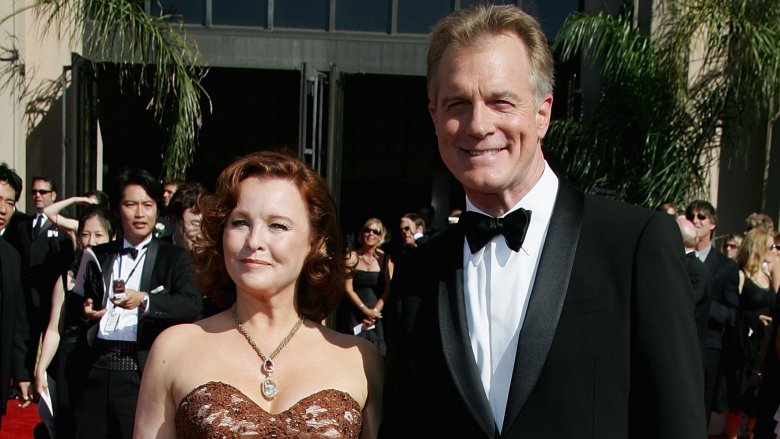 Getty Images
Collins met actress Faye Grant in 1982 on the set of the short-lived Raiders of the Lost Ark-knockoff adventure series Tales of the Gold Monkey. Grant later told People that she figured Collins must have been "either gay or a complete jerk, because he can't be as fabulous as he looks and be available!" The couple wed in 1985 and remained seemingly happy for almost three decades—one of the longest marriages in Hollywood history. At least, Grant thought the marriage was happy. She was reportedly dumbfounded when Collins suddenly filed for divorce in 2012. "Stephen's filing for divorce is a surprise," she said. "I wish him the very best in whatever path he chooses to take. Twenty-seven years of marriage in Hollywood is the equivalent of 189 dog years."
Collins sexually abused children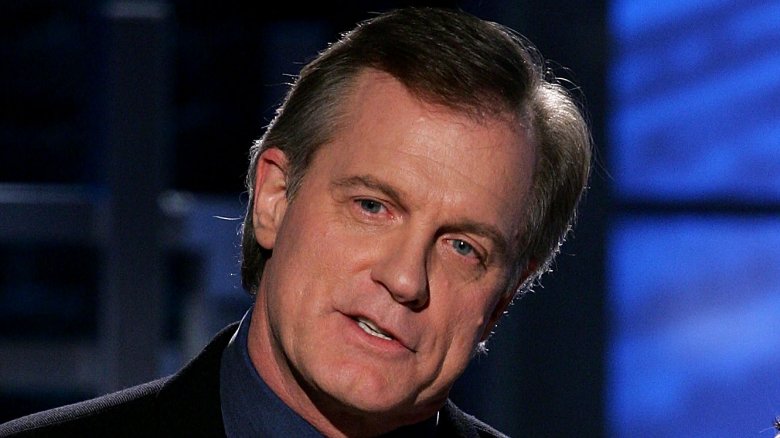 Getty Images
As Collin's divorce battle dragged on, TMZ posted an audio recording of the actor in a therapy session—secretly recorded by Grant—allegedly admitting to several sexual encounters with as many as three different underage girls. The man who played a minister on TV released a statement confirming the veracity of the tape, saying he did take liberties with girls between the years of 1973 to 1994. "I admit to, apologize for, and take responsibility for what I did," he said. 
A criminal investigation ensued, but Collins was not prosecuted. He soon became persona non grata in Hollywood. The week the revelations broke, his already-filmed scenes for Ted 2 (2015) were cut from the movie; his only credit since the scandal is an appearance in Classic Hollywood Cinemas (2016,) a documentary about old movie houses.
Biel's scandalous photo shoot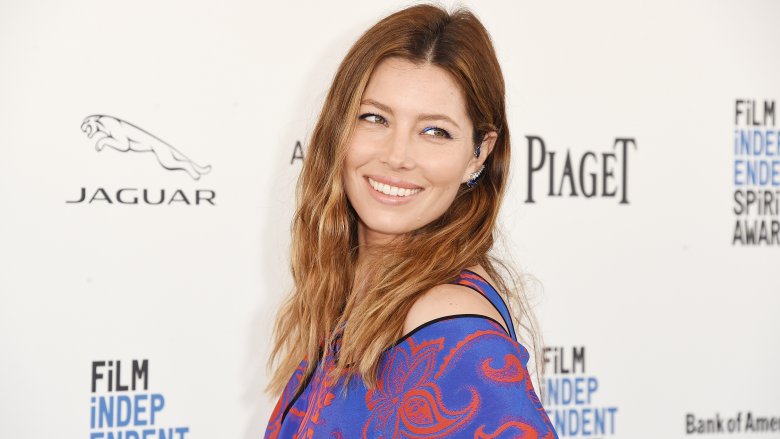 Getty Images
7th Heaven aired its first few seasons in the late '90s, a time when pop culture seemed to hinge on attractive female teens. Actresses like Jennifer Love Hewitt and Sarah Michelle Gellar became stars and pin-ups because of their roles on teen-oriented shows Buffy the Vampire Slayer and Party of Five, respectively. 7th Heaven had its own in-house teen star in Jessica Biel. 
In the March 2000 issue of the now-defunct Maxim clone Gear, Biel did what so many other starlets of the era did. She posed for photos in very little clothing. She said she "hoped" the photos would get her fired from the show, but producers held her to her contract. When the pics were taken, she was 17 years old. In a truly gross ironic twist, her TV dad and admitted sex offender Collins compared Biel's photos to "child pornography" in the New York Daily News, adding that, "As a parent of a young daughter, this is very disturbing to me." 
Biel later told Entertainment Weekly that she regretted the whole affair, explaining it was a moment of wild rebellion that stemmed from the show's producers not allowing her to dye and cut her hair. She also said that the pictures turned out racier than she anticipated.
Mitchell's unlikely discovery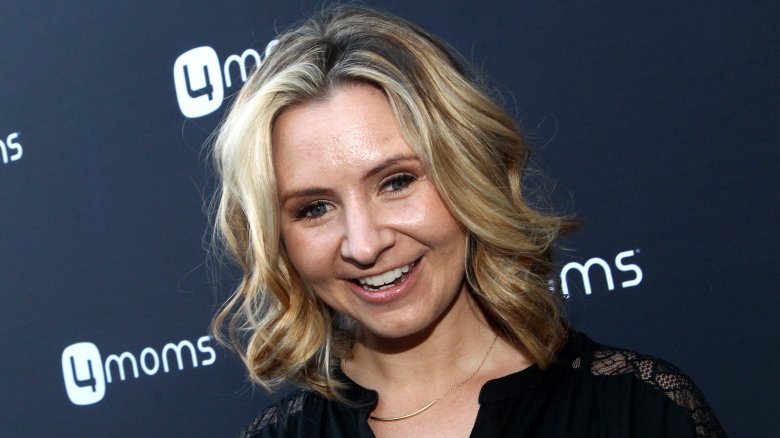 Getty Images
Beverly Mitchell portrayed spunky middle child Lucy Camden. Her character was such a good, solid person that she grew up to be a minister, just like her father. In real life, Mitchell has lived a scandal-free life and seemingly avoided the "child star curse" that sends so many young performers into a tailspin. As an adult, Mitchell has recorded a country music album and landed major roles on The Secret Life of the American Teenager and on Hollywood Darlings, a Curb Your Enthusiasm-esque show in which she plays a fictionalized version of herself. 
It seems the most scandalous thing Mitchell has ever done is the very thing that launched her career in show business. A 4-year-old Mitchell was "discovered" by a talent agent in a Southern California shopping mall while throwing a very massive, very public, and very embarrassing temper tantrum.
Watson beat cancer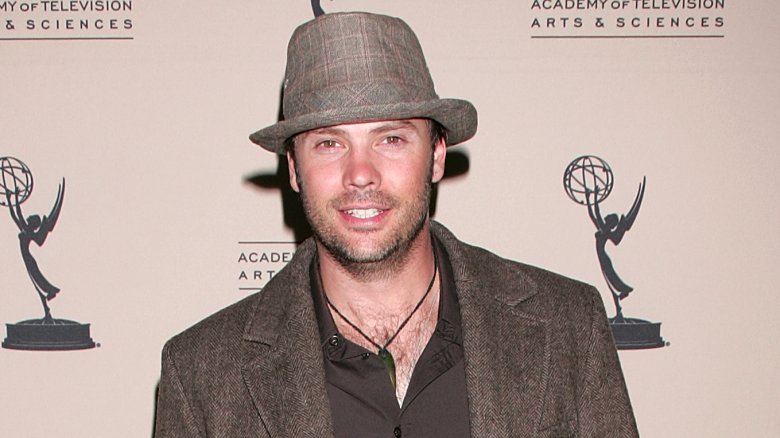 Getty Images
Barry Watson, who portrayed oldest son Matt Camden on 7th Heaven, disappeared from the series for much of 2002 and 2003. Though some may have assumed his absence was connected to his work on Sorority Boys (2002), the actor later revealed it was while promoting that film that he became "kind of certain that something was going on with my body."
Watson discovered a lump in his neck and was diagnosed with stage IIB Hodgkin lymphoma. While the 28-year-old embarked on a six-month regimen of chemotherapy, he was far too sick to perform on-camera, but 7th Heaven graciously offered him a job on the show's writing staff. In April 2003, Watson announced his cancer was in full remission and he returned to the show's cast.
London's bizarre kidnapping ordeal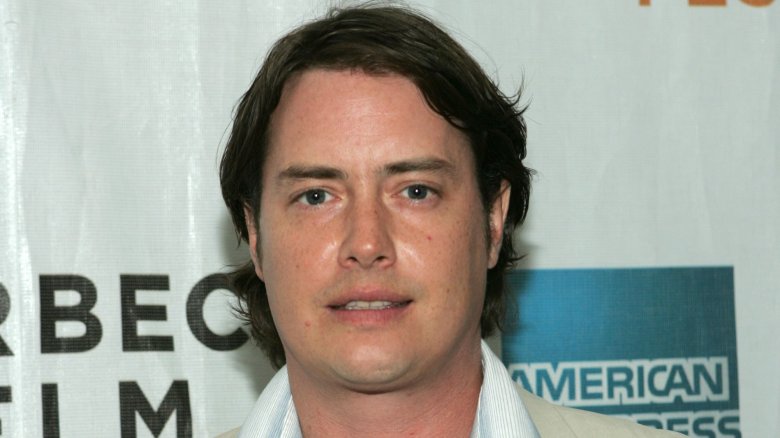 Getty Images
Jeremy London was part of the 7th Heaven cast in its seventh and eighth seasons, portraying Chandler Hampton, Rev. Camden's fill-in and associate minister. Off-screen, London has reportedly had some trouble with substances and the law. 
Those issues culminated in a strange incident that went down in 2010. London claimed he was changing a tire in Palm Springs, Calif. when a car full of guys stopped to help him and then forced him into the car and drove him around for 12 hours, making him take drugs at gunpoint. Supposedly, the mystery men eventually stole his car and London alone. 
London's mother and twin brother, actor Jason London, publicly questioned the actor's story, citing his need for "psychological help and drug treatment as soon as possible." Police investigated the kidnapping and car theft, eventually locating his car and arresting one of the alleged kidnappers, a man named Brandon Adams. In a jailhouse interview with Radar, Adams relayed a very different story. He claimed Jeremy wanted to drive around, party, and buy alcohol and drugs. Nevertheless, a few months after his evening with Adams—whatever the nature of it might have been—London signed up for Celebrity Rehab with Dr. Drew.
Rosman's private photos were leaked online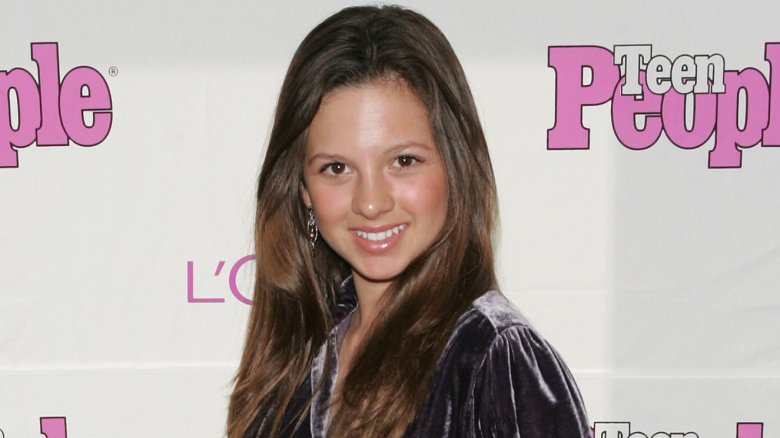 Getty Images
Mackenzie Rosman was 7 years old when she started playing winsome Ruthie Camden on 7th Heaven. She grew up on TV and put in 11 years on the show. Since the series wrapped in 2007, Rosman has acted sporadically and has spent a lot of time on the equestrian jumping circuit. In addition to winning some of those competitions, Rosman was in the news in 2008 when some very sexually provocative personal were leaked online. In 2013, Rosman appeared in her skivvies again, but on her own terms, posing for a risqué spread in Maxim.
Simpson was booed by an entire stadium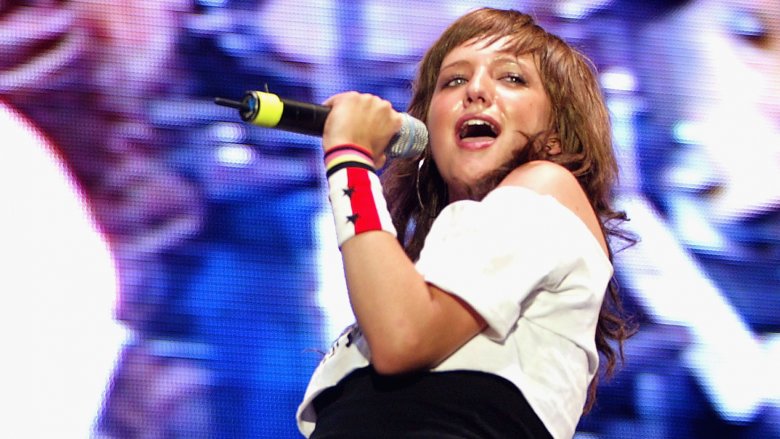 Getty Images
7th Heaven included a ton of recurring characters, primarily young people helped by the reverend and his family or who dated and/or married one of the many Camden children. One of those recurring faces was Cecilia Smith, who dated Simon Camden (David Gallagher). She was portrayed by Ashlee Simpson, best known for her brief pop career in the early 2000s (and for her real-life role as singer Jessica Simpson's little sister.) 
After Ashlee was caught lip-syncing while performing on Saturday Night Live in 2004, she sang live during the college football national championship game at the Orange Bowl in January 2005. At the end of her performance of the hit "La La," seemingly all 77,000 people or so in attendance delivered a deafening round of boos.
Stults may be a cancellation curse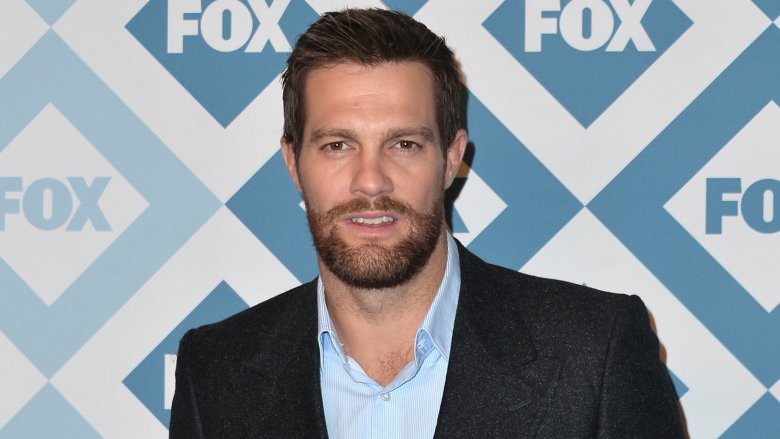 Getty Images
Geoff Stults, who played Ben Kinkirk, a firefighter-in-training and love interest for Mary Camden, is becoming synonymous with "show killer." Stults has been part of the original casts of a bunch of network TV shows which lasted two seasons or less. Among the bombs that starred Stults: Enlisted, Ben & Kate, The Finder, Happy Town, October Road, and Reunion.
One cast member never acted before or after 7th Heaven
Throughout the entire run of 7th Heaven, only one cast member worked like a dog, appearing in all 243 episodes. The experience was so grueling that he never appeared in another TV show or movie again. 
We're speaking, of course, about Happy, the cute and fluffy white-haired pooch that portrayed Happy the dog—the only actor to appear in every single episode of the series. According to Entertainment Weekly, 7th Heaven was Happy's first gig. He was a rescue who reportedly completed just a single round of training. After 7th Heaven wrapped in 2007, Happy retired from showbiz and lived a comfortable life until his death, at age 15, in 2010.