Dallas Cowboys' Ezekiel Elliott Involved In Bar Altercation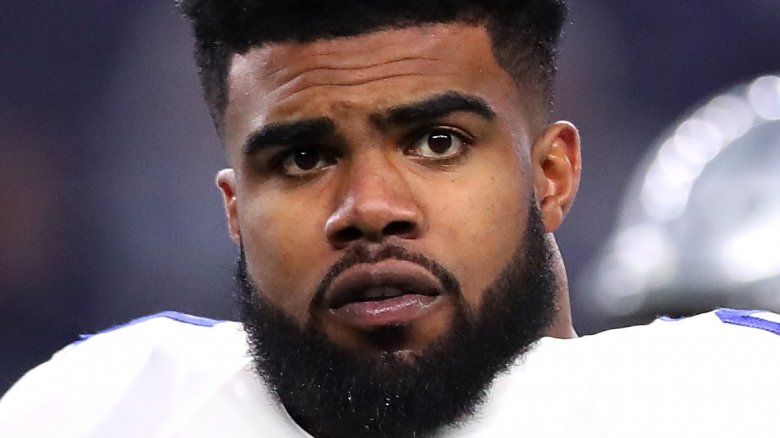 Getty Images
Sounds like Dallas Cowboys running back Ezekiel Elliott got involved in a nasty bar fight on Sunday, July 16, 2017.
TMZ reports that police were called to Clutch Bar in Dallas, Tx. around 9:30 p.m.to deal with a "disturbance." A man, who reportedly appeared intoxicated, told cops that his nose was recently broken, but he couldn't remember who punched him. The man's friend allegedly told police, "It was that Dallas Cowboys running back."
A source later told TMZ that the drunk man engaged in a "verbal altercation" with a woman in Elliott's party. Elliott then allegedly punched the man. TMZ released a video shared by the witness, showing the man on the ground after being hit—though it does not show who threw the punch.  
Authorities reportedly did not speak with Elliott at the scene, as he'd left the club. Due to the alleged drunkenness of the man with the broken nose and the incident's lack of details, no arrests have been made at this time.
The man was later treated by paramedics.
Elliott's team told TMZ that the 21-year-old athlete has not been arrested and no complaints have been filed at this time. The NFL is reportedly looking into the incident in an effort to "understand the facts." ESPN notes that Elliott was already under investigation by the NFL for a 2016 domestic violence claim.
A police investigation is currently ongoing.